The Challenges
If you're a true warrior, competition doesn't scare you. It makes you better. - Andrew Whitworth

Source: brainyquote.com
As time passes by, our practices became much more hectic than the first 2 weeks of our practices. We even had to practice during weekdays if we had no class from nine in the morning until eight in the evening. The purpose of this was to build our stamina even under the scorching heat of the sun. Both my face and my arms were reddish at that time due to the intense practice that if we cannot do it properly there is no break time.
We almost lost our hope because of lack of financial support. The Gala, or our drill uniform, is a bit expensive and the 5 more weeks until the announced date of the competition. However, as we thought that we don't have financial support for the higher-ups, the administration in our school shouldered 50% of our gala or our drill uniform. We were very thankful for their support and we only need to pay half of the price which is a thousand pesos.
Photo credits: Merzy Gre Elemia via Facebook
They say that you should know your enemies. Observe them as you would know how to beat them. But in contrary, as we saw the other competitor practicing, we were amazed by their marching series and the routines while our butts were kissing the bench of Iligan Anahaw Amphitheater. There are a lot of residents near the place we were practicing cause at that time there are also some schools that are practicing for their drum and lyre and it is just that our trainer is also their trainer.
Needless to say, it was somehow an eye-opener that we should practice ever harder thus, we still stayed optimistic. To ease the pressure, we were then having fun with a little announcement from our commandant that our piercing cap will be released on that day.
Photo credits: Sehun Oliver Dayon via Facebook
Video Source: Cheradel Sya via Youtube
September 15, 2017, five o' clock in the morning when my grandmother told us that my cousin died since she committed suicide due to her depression, I was so down and sad at that time since she was one of my closest childhood friends when we were young. Some of my co-drillers asked me why am I so silent and feeling sick at that time but I didn't let them know what was the purpose so I just smiled at them and cracked a joke.
Photo credits: 123rf.com
September 19, 2017, it was her last vigil on that day and I can't absent my drill practice since our competition is fast approaching and our commandant told us that if we absent for the practice there will be a harsh punishment so I asked a permission to him since it is important so he let me since we will be having a whole day practice again for the next day which is the burial for my cousin. After that I decided to travel late at night alone to Cagayan de Oro City from Iligan City after our practice by ten o' clock in the evening, luckily I was able to ride the last trip of an aircon bus going to Cagayan de Oro.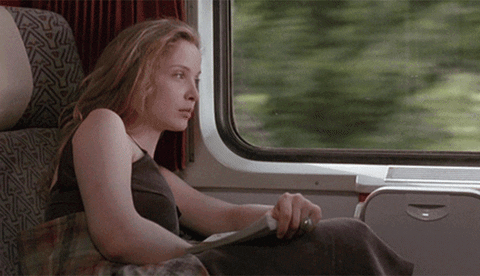 Photo credits: giphy.com
That was my first time traveling alone and it was late at night, I left my rifle at our school since my bag is a heavy cause of my things and I even brought my piercing cap to Cagayan de Oro. September 20, 2017, exactly two pm we were at the nearest church in Bugo, Cagayan de Oro and I was so crying so hard at that I guess the whole afternoon until she was buried at the cemetery. We went home afterward since my uncle needs to go back to his work so hitched a ride going back to Iligan City. I arrived at Iligan City almost eight o' clock in the evening and there some of my co-drillers asked me why do I have puffy eyes but I didn't answer their question instead I smiled at them.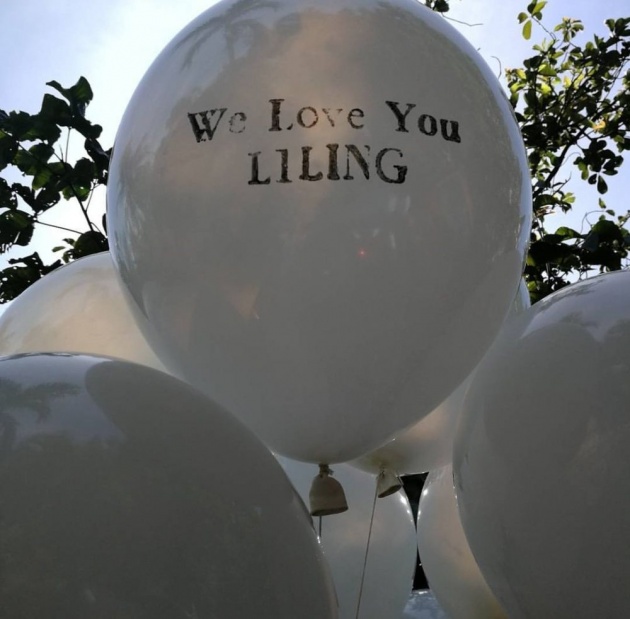 Photo credits: goiinmary via Bitlanders
It was September 24, 2017 it was Sunday when we clean our rifles to look better on the competition afterward our commandant called us to have a formation in the ground to talk to us while all of us were standing to wait for our trainer, our college dean and some of our comrades, we were just talking each one of us since our commandant was not that strict so let us talk since we were standing but not breaking our formation. It was almost 2 hours that we were standing on that day since we were patiently waiting for our trainer to arrive, hence, that was the day when our college dean will going to watch our practice before the competition to see us that we are fully ready both physical and mental for the competition this coming Tuesday which is September 26, 2017. Somehow we can say that we were so thirsty at that due to our being talkativeness and also for just standing without sitting and not breaking our formation, so we decided to ask our commandant to let us have a break before our practice since we were so tired for our practices these past few days and also to have an energy when it is time to practice since our college dean will be watching at us.
Photo credits: inspirasi.co
Around five in the afternoon, when one of our comrade a good friend of mine collapsed in front of us and us her comrades wasn't able to save her life, we thought that it was just an ordinary losing breath or she was just having a hard time to breath, we don't know that she was already been cardiac arrest after she fell on the ground all we know is just, she was collapsed out of blue. We didn't continue our practice at that time since we were hoping and praying that she will regain her strength in the hospital when we were going to the nearest hospital were Nicole was admitted we heard she was dead by seven o' clock in the evening, we came to the hospital beside the morgue we were crying there while carrying still our rifles and our piercing caps. We can't accept the fact that she died and our competition is on September 26, 2017. Our hearts are still aching for her death but we take her as an inspiration to fight for her in the competition since it is her ultimate goal to become a champion as a driller in our school.
Photo credits: neogaf.com
September 25, 2016, I was late again for our meeting, I was so wet at that time due to heavy rain while I'm riding a motorcycle going to school I was so scared I that maybe our department head or ma'am dean together with her staffs won't let me in but good thing they just let me in thanks to my friend Mervin who opened the door for me. All the people in the room were watching at me and I was so embarrassed at that time but I'm used to it because I know it was my fault. The meeting was about us the drillers for the release of our drill uniform, we were so excited to receive our drill uniform thinking on what will be the outcome, does it fit to our body or just okay, but thanks to God it is not that totally fit for us so we can spin the rifle and also we talked about our waver for the event tomorrow, who will be able to sleep in the school for those drillers who lives outside the city just like me and for our first and last dress rehearsal.
Photo credits: gozonews.com
Sir Quianzon, one of our department staff, didn't let us wear the lower part of our uniform since it is white so instead, we used the lower part of our type A uniform. We kept practicing for that afternoon for at least 4 rounds just to memorize and never forget our routines and our marching series but I kept making a mistakes again and again cause I can feel the pressure that there's a lot of people or there are a lot of students and some staffs in our school that are watching at us and I can see Nicole's cross, flowers, and candles too. But our commandant kept reminding us that there's no need to be pressured at that time since it was our dress rehearsal but the important thing is to focus on the event tomorrow.
Photo credits: Joseph Paul Pacquiao via Facebook
After our dress rehearsal, we had a tribute to our fallen comrade, my good friend Keyla Nicole Perez, for at least 15 minutes just to know that will be our formations, routine and series, after that some of my co-drillers including me went home to have a plenty sleep for our most waiting event for these past few months the 26th Silent drill competition, some of them went to barbershop or to eatery to eat their dinners or went home to get their things like pillows, blankets and etc for those who will stay at school.
Photo credits: DM Macaraig II via Facebook
Video source: MulliganBrothers via Youtube
GOIINMARY
At your service!
Up Next: Journey to the Championship