Introduction: What does the largest gathering of Afghan media celebrities in history have in common with the world's most famous medieval Persian poet? The answer will be found in Las Vegas this November.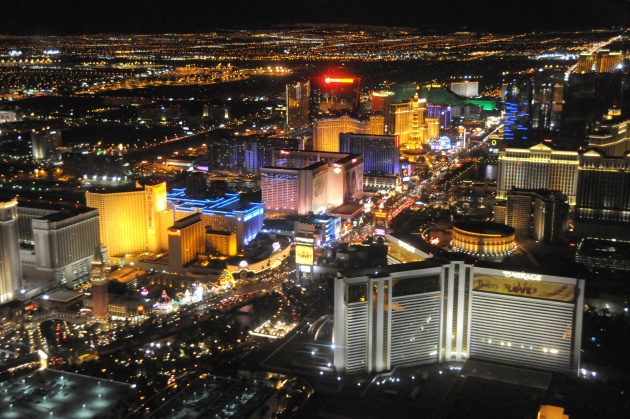 Hundreds of the world's best-known Afghan TV and radio personalities, entertainment celebrities, artists, singers, musicians, poets, writers, and other special guests will descend on the city of Las Vegas in November 2013 for the first-ever Afghan Global TV and Radio Awards Show - The Rumi Awards.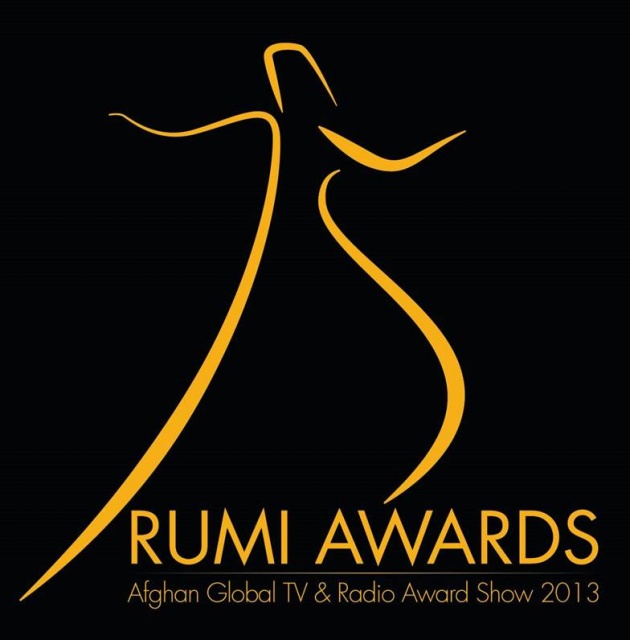 The Rumi Awards will celebrate and promote the Afghan media and entertainment industry in the same way that the Emmy Awards, Academy Awards, and Grammy Awards do for television, film and music. The Rumi Awards show will be held on November 29-30, 2013 at the Southpoint Hotel Casino and Spa, one of the largest resorts in Las Vegas, Nevada.
The Rumi Awards began with an idea by Afghan-American entrepreneur, software engineer, and author Abe Nasser, who is the gala event's creator and organizer.
As a young boy, Abe Nasser was a refugee from the Soviet occupation of Afghanistan. Today, he is an international businessman who has helped Afghans build a global communications infrastructure. He has worked with high-profile corporations such as Lockheed Martin, Cisco, and Intel.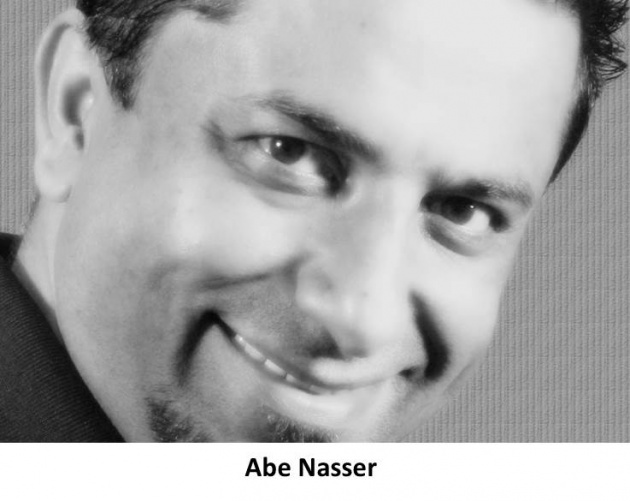 Shortly after the fall of the Taliban regime in 2001, Nasser helped create the first VoIP satellite service in Afghanistan. In 2010, he built one of the most cost-efficient satellite broadband Internet solutions ever in Afghanistan; this led other Afghan internet providers to reduce their prices after 10 years of very high charges. Nasser also is the author of Ten Thousand Prayers, a semi-autobiographical novel about a young man's journey from Soviet-occupied Afghanistan to a successful international career in business and technology.
In addition, Nasser is a devoted reader and student of the 13th century Afghan poet and mystic Maulana Rumi Balkhi, known throughout the world as Rumi.
Rumi Awards creator and organizer Abe Nasser speaks here in Part One of an exclusive two-part interview with Edward Zellem, author of "Zarbul Masalha: 151 Afghan Dari Proverbs" and a U.S. Navy Captain.
-----
Film Annex: Abe, it's a privilege to speak with you. Your launch of the Rumi Awards has gained tremendous attention. Afghanistan's Ministry of Information and Culture has officially endorsed the Awards, and the Minister himself just confirmed the nominee list. The president of the Afghanistan National Journalists' Union says that the Rumi Awards will be "one of the most important events in the history of Afghan media." What is the purpose of the Rumi Awards?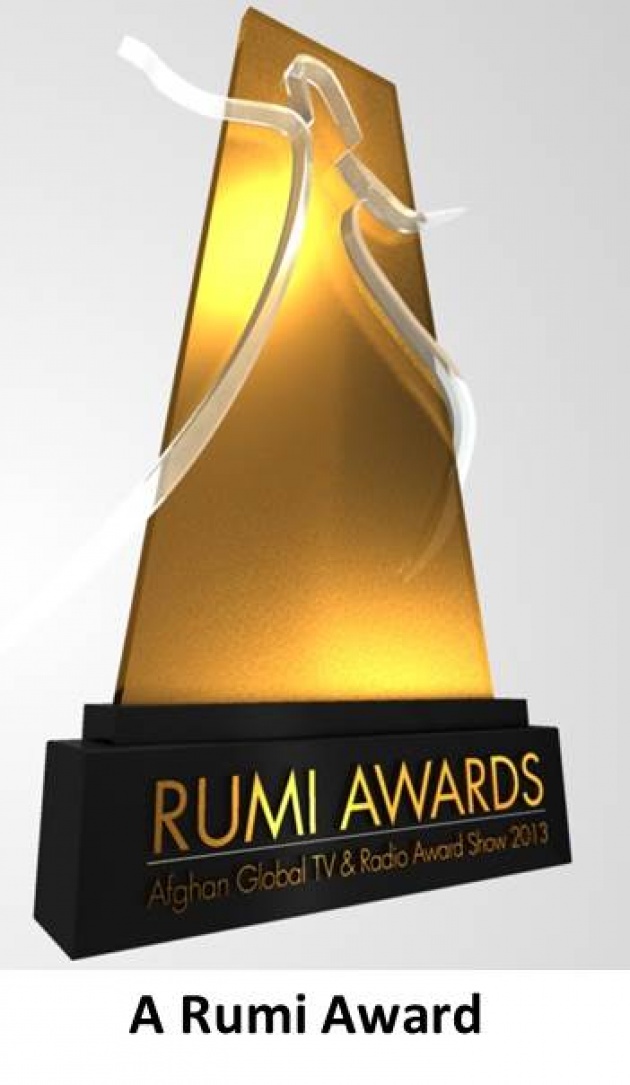 Abe Nasser: Thank you, Dagarwaal (Captain/Colonel) Zellem. دگروال زالم It's a pleasure to speak with you too. And please first let me say how much I have enjoyed your books of Afghan Proverbs. They are a great service to global understanding of Afghans and Afghan culture.
The Rumi Awards are about helping Afghans reclaim their heritage through the arts. Now is the right time to do that in a global way.
In today's interconnected world, the best way to bring large numbers of people to the arts is through modern technology such as television, radio and film. So there is no better way to promote Afghanistan's heritage than to create an Afghan Awards show, with the awards themselves named for the great poet Rumi.
Rumi's poetry has enlightened and inspired millions of people throughout the world over many centuries. Rumi was born in Afghanistan, and was one of the world's greatest advocates of bringing people together in peace, unity and love. We need more of this type of thinking in today's world, and not just in Afghanistan. The Rumi Awards show is part of that thinking.
The Rumi Awards have created great energy and excitement among thousands of media and entertainment professionals in Afghan TV and radio networks, news organizations, and many other places. We are proud to create a global awards show to help recognize their hard work in developing Afghanistan's media and entertainment industry.
I must point out that the Rumi Awards is an independent entity. We are not affiliated with any TV or radio network, either inside or outside Afghanistan.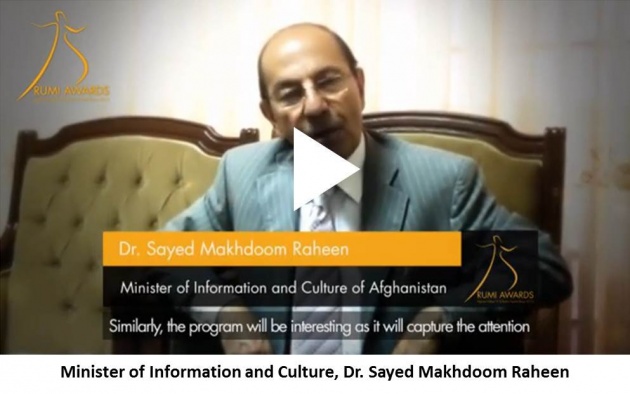 FA: Which Afghan celebrities will participate in the Rumi Awards?
AN: We have released a partial list, and are still inviting others. We are bringing in many major Afghan celebrities and global personalities – TV, radio and film stars, artists of all types, entertainers, and journalists. Some of them will be hosts. Some will be Rumi Award nominees and winners. Some will be award presenters and special guests. Some will be all of these!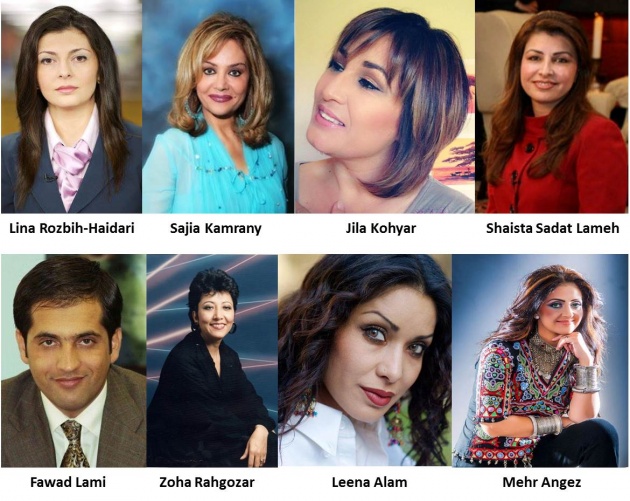 Some of the Rumi Awards hosts we have already announced include, in alphabetical order: Lina Rozbih-Haidari, Sajia Kamrany, Jila Kohyar, Shaista Sadat Lameh, Fawad Lami, Zohra Rahgozar, Shafi Sekanderi, Soma Wassel, Amena Yousufi, Haroon Yusufi, Ahmad Ghaws Zalmai, and Sear Zia.
Some of the Afghan celebrities attending or participating in the Rumi Awards include, in alphabetical order: Zalmai Araa, Leena Alam, Mehrangez, Fahim Fazli, Fereshteh Forough, Waheda Hakim, Salma Jahani, Asif Jalali, former Afghan Ambassador Sayed Tayeb Jawad, Windy Karigianes, Shabana Mehryar, Najwa, Minister of Information and Culture Dr. Makhdoom Raheen, Meena Saifi, Homayoun Sakhi, Akhtar Shoukat, Fawad Taheri, Wahida Taheri, Dr. Farid Younos, Zohra Yusufi, Khatera Yusufi, and Safi Zekria.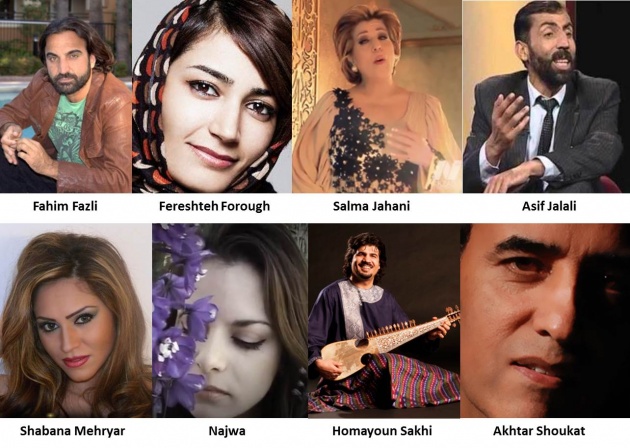 Just like gala weekends for the Oscars, Emmys and Grammys, the Rumi Awards weekend of 29-30 November will include special events associated with the show. There will be red carpet interviews with Afghan celebrities; media suites and opportunities to meet and interview many Afghan stars; a Comedy Show featuring well-known Afghan comedians like Asif Jalali; a Rumi Night dinner event; and of course the Rumi Awards show itself.
The size and scope of the Rumi Awards weekend will amaze not only Afghans, but the entire world. Many additional Afghan celebrities and thought leaders will be joining us. Regular updates will be provided in the coming months through news and video releases, our Facebook page, and other media. It's very easy to follow the Awards show updates on Facebook and get the latest news.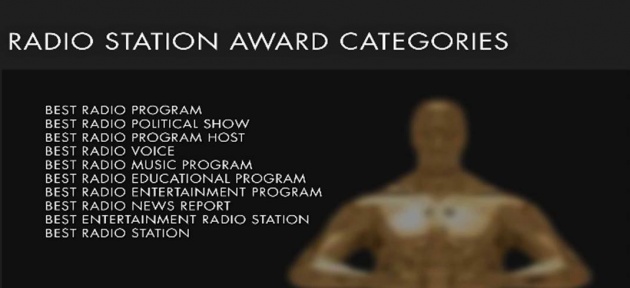 FA: The Rumi Awards page already has over 46,000 "likes" on its Facebook page after just two months. What other media are you using to promote the Awards? What is creating this great interest in the Rumi Awards?
AN: We are very grateful for such worldwide interest in the Rumi Awards. It's great for Afghans and for the future of Afghanistan.
The main reason people are interested is the content. Anybody you talk to in the social media business will tell you that "content is king." In the case of the Rumi Awards, our message is powerful and from the heart. It is a message of peace, unity and love. That message arrives easily in other people's hearts.
My background in software engineering, especially in social media marketing, also has helped. Many great volunteers from Kabul to Frankfurt to New York City to San Francisco are helping gain the attention of Afghans and many other people around the globe. As an example, you and Film Annex, with the giant Film Annex worldwide distribution network, are helping by doing this interview.
Between Twitter and Facebook promotion alone, I am confident that within the next few months we will have built the largest Afghan online social network in history. The Rumi Awards Facebook page is growing fast, and often gains more than 1000 new "likes" per day. We will have achieved in just a few months of social media what has taken five or more years to do in other sectors.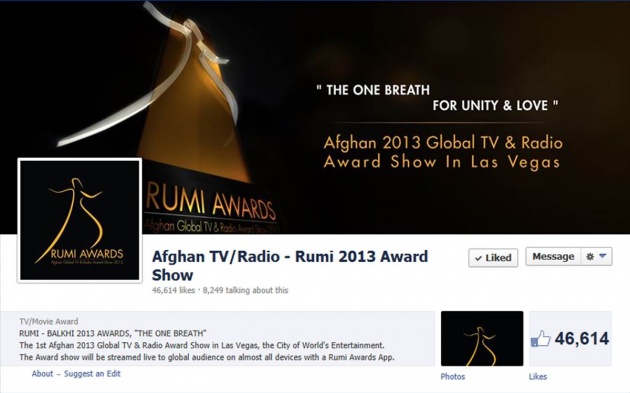 Most of our Rumi Awards management and production team have been working in the industry for the past two decades. They are very good at what they do. We expect to have at least 200,000 registered viewers before event night who will watch the live broadcast worldwide. We expect to have at least several hundred thousand more non-registered viewers.
FA: How will the Rumi Awards show reach a worldwide audience?
AN: We will stream the Rumi Awards show live to a global audience via the Internet. People can watch the Rumi Awards show not only on desktop computers, but also on mobile devices. Over 80 percent of device types in the world will be able to access the show quite easily.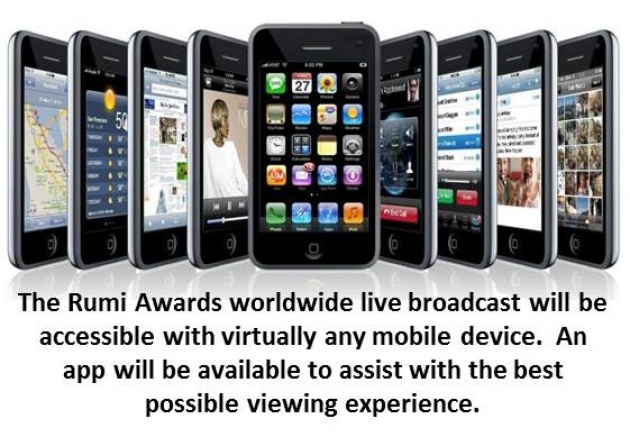 Viewers will be able to watch the show live on such varied platforms as iPhone, iPad, Android, Google TV, Roku, Smart TV, XBox, Playstation, and of course simply through the Web.
We also are creating a Rumi Awards "app" that will make it even easier for people to watch the show on mobile devices. As the November show approaches, we will announce a distribution site where the app will be available to download for free.
The Awards show will be broadcast live in Dari and Pashto, our two primary Afghan national languages. But we will have onsite interpreters for media that want to rebroadcast in other languages. And we will have English subtitles for viewers who don't understand Dari or Pashto.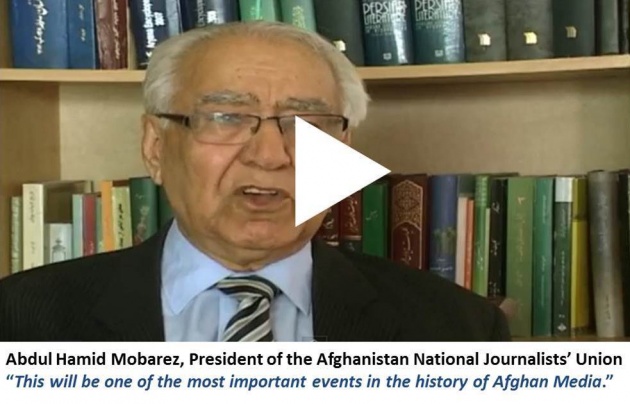 FA: Major awards shows like the Emmys and the Oscars always begin with an elaborate film or performance. What is your plan for the opening of the Rumi Awards show?
AN: Do you remember the opening ceremonies of the 2012 Summer Olympics in London? They began with a show about the Industrial Revolution, which was the start of rapid growth in the world using machines and other technologies. It was a fantastic show.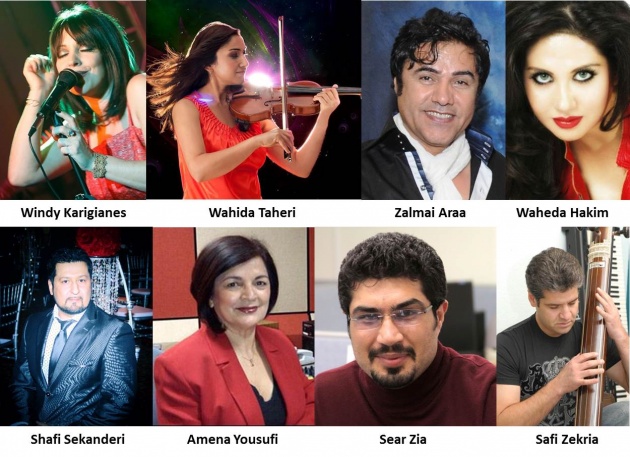 But unlike the 2012 Summer Olympics, the Rumi Awards opening performance will not start at the middle of a civilization's journey through progress. We will start the Rumi Awards with a film that starts at the beginning of the Information Revolution, which in my mind began thousands of years ago. I am very passionate about connecting global cultures and information across generations.
We are developing ideas, writers, and sponsors for this special film at the beginning of the Awards show, and for a short film trailer about the life and works of the poet Rumi. If anyone in the Film Annex community is interested in helping with these films, we'd be delighted to hear from them.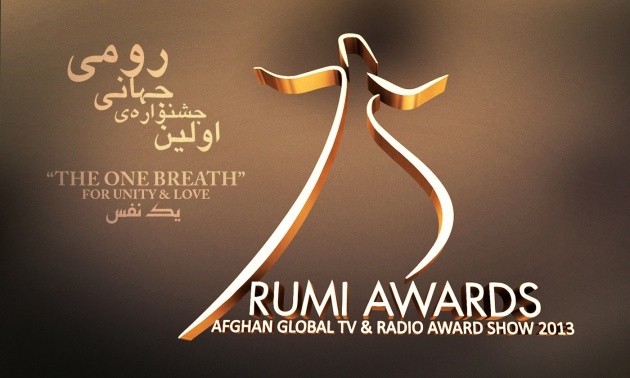 FA: Why are the Rumi Awards important at this time in history? Can they contribute to the cause of peace in Afghanistan?
AN: We will make media history at the Rumi Awards in November by combining modern entertainment, 21st century technology, ancient wisdom, and Afghan celebrities from all over the world.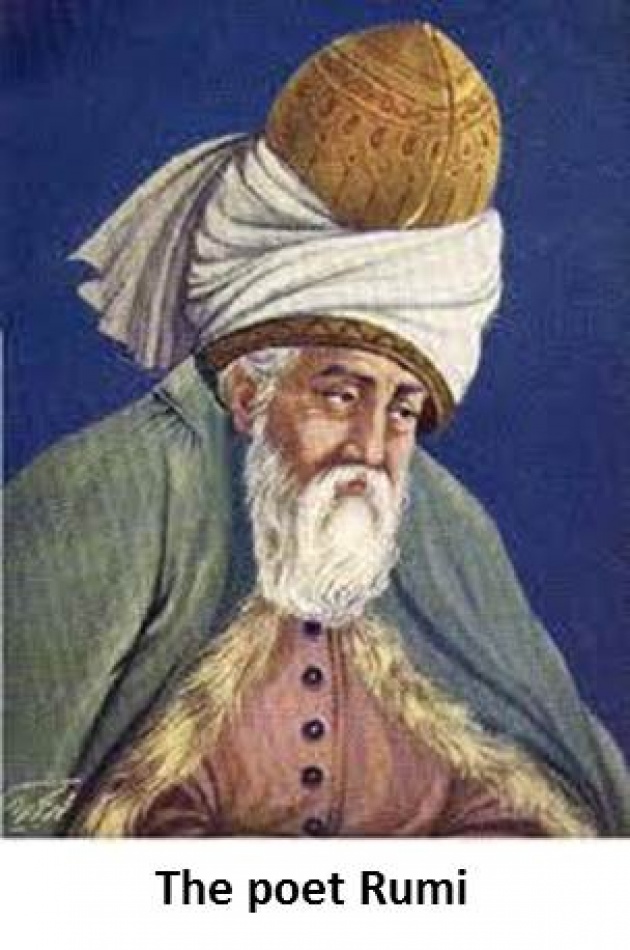 I know in my heart that only the Afghan people—especially the younger generation—can save themselves. They cannot do it with the help of any foreign government, or with the promise of any religion or any social system.
Only by seeking the truth through our own hearts, in our own homes, through the words of our own philosophers and scholars, can we ever hope to be free. Rumi and many other figures of the past understood this better than most people today do. Rumi, and other great artists of yesterday and today, have the power to enlighten the hearts and minds of millions.
This is only the beginning of a series of Rumi Awards shows. We will celebrate and honor the Afghan TV and Radio Industry in Las Vegas this November. We will do the same for the Afghan Film industry with another Rumi Awards show in March 2014. In the years that follow, we will have Rumi Awards to honor thought leaders around the world who inspire others to peace, unity and love in the spirit of Rumi's "One Breath."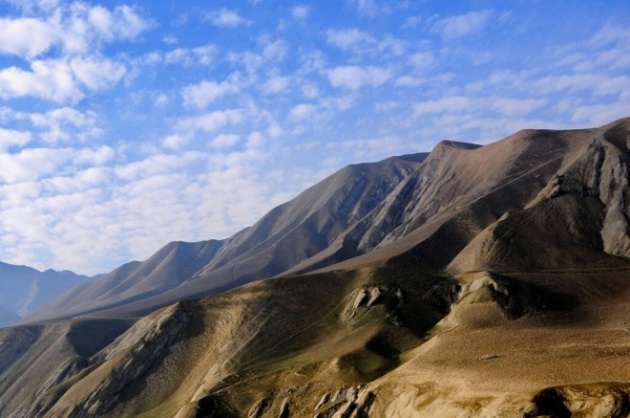 The land of Afghanistan has kindled the fires of enlightenment, revolutionary thought and transformative knowledge through thousands of years of history. We are going to light those fires again.
FA: Abe jan, this event will indeed make Afghan media and entertainment history. We look forward to seeing you at the Rumi Awards in Las Vegas this fall, and to Part Two of your interview on The Annex Press. Zenda bosheyn! زنده باشین
-----
The Afghan Global TV and Radio 2013 "Rumi Awards" gala is scheduled for November 29-30, 2013 at the Southpoint Hotel Casino and Spa in Las Vegas. More at AfghanAwards.com and on Facebook.
Look for Part Two of Edward Zellem's exclusive interview with Rumi Awards founder and organizer Abe Nasser, coming soon on The Annex Press.
Twitter: @afghansayings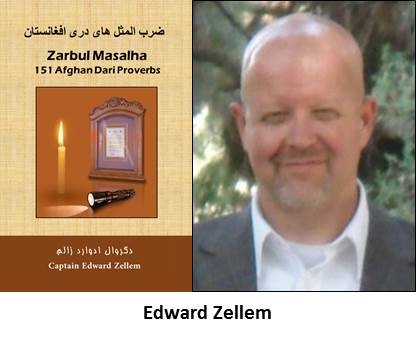 More of Edward Zellem's interviews with Afghan celebrities and thought leaders are coming soon.
To be notified of new interviews, updates and articles, please visit here and click the green "Subscribe" button.