Today we are able to see how technology changes our life in 21st century. Technology has an brilliant effect in our life especially youth generation.Technology has helped people to pass geographical borders and get nearer and nearer in a fake environment.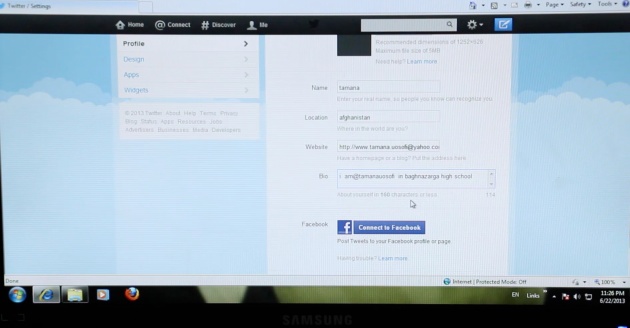 People can debate together about many subjects with social medias around them especially students of Malaka Jalali high school are able to share their ideas with all people around the world.they can use internet in the correct way and can use it in economic, political and social subjects. IT or Information Technology has much effects in high education and has helped teachers and students to aware of outside world and can research better about their lessons and make a relation between their university and other universities around the world and discuss about everything and students of schools can make revenue for themselves especially by using Film Annex website.
In last week the lesson got started after summer vacations and students were busy to their lessons and an evaluation team came to our school to visit classes and a team from election came to our school too for realizing students about sharing in next presidential election.