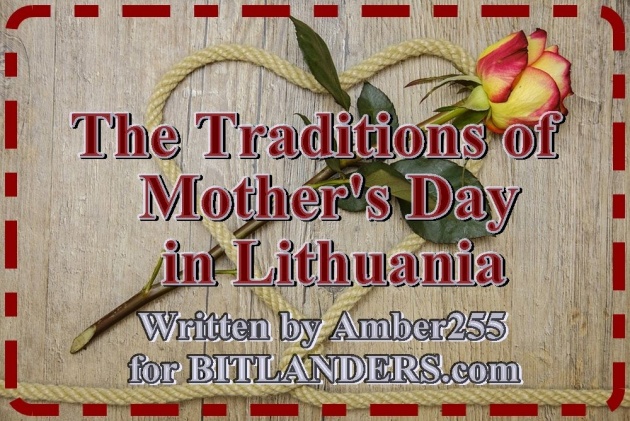 The Traditions of Mother's Day in Lithuania - Photo credit: Amber255 via Bitlanders.com
Welcome to my new blog again. This time, I write about the traditions of Mother's Day in Lithuania. The last Sunday - the first Sunday of May - here, we had a Mother's Day celebration, so I got an idea to write about traditions of this day.
Mother's Day is one of the most beautiful spring holidays with deep traditions not only in Lithuania but also in the whole world. This is the day when the most beautiful flower blossoms are given to the very nearest person - mum. Mother's Day in Lithuania is celebrated, as I mentioned already, in the spring, always the first Sunday of May, andd it symbolizes people's respect for the noble nature of a woman - mother. This is thanks to her for raising children.
A mother is the truest friend we have, when trials heavy and sudden fall upon us; when adversity takes the place of prosperity; when friends desert us; when trouble thickens around us, still will she cling to us, and endeavor by her kind precepts and counsels to dissipate the clouds of darkness, and cause peace to return to our hearts. ― Washington Irving

Credit: goodreads.com
Prehistory of the Mother's Day
Some sources state that the birth of a Mother's Day can be linked to the ancient Greek civilization when there was celebrated the day of Mother of Gods in the spring. Later, in the United Kingdom, there was celebrated a Moms Sunday, during which there was a tradition to visit the church where you were baptized. According to other sources, Juliet Calhoun Blakely initiated Mom Day at Albion, Michigan in the late 1800s. Every year, her sons gave gifts to Juliet and, by their example, encouraged others to honor their mother.
However, nowadays, the Mother's Day is associated with the name of Anna Jarvis. In 1907, she in order to pay homage to her mother, on Sunday, May 2, invited a few friends to her home in Philadelphia. During the party, she presented her idea - the International Mom's Day devoted to all mothers of the world. In the spring, Ana wrote a letter to the Andrew Methodist Sunday School, where her mother taught children for twenty years, and offered the Mother's day celebration to connect with her mother's birthday. And so, the Mother's Day officially first time was celebrated in1908.
Anna Jarvis and the history of Mother's Day - Video credit: WVPublicBroadcasting via Youtube.com
In 1912, an open methodological conference in Minneapolis took place, and Ana was recognized as the initiator of Mother's Day. In 1914, President Woodrow Wilson has adopted a resolution to mark the Mother's Day celebration on Sunday, May 2. Anna Jarvis suggested a white carnation for the Mother's Day. Interesting that the church where people celebrated the Mother's Day for the first time still stays in the Grafton of West Virginia.
Our ancestors identified the Mother, the bearer of life, with the Earth, since the mother gives a birth to the children, and the Earth gives a harvest. In the spring, the Earth and the mother were worshiped. The origins of the Mother's Day are at the ancient times when people used to worship the Goddess Mother.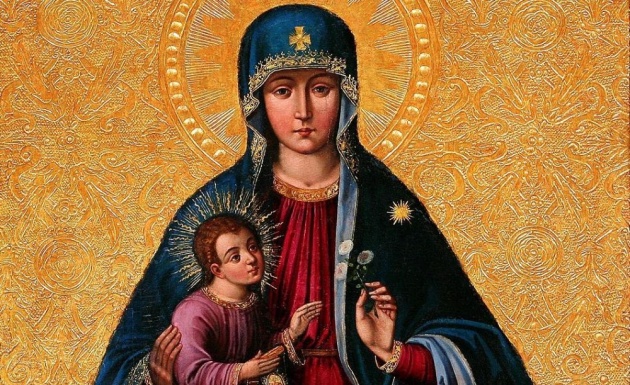 The worship of the Virgin Mary - Jesus mothe - Photo credit: vilnensis.lt
The pagan Lithuanians worshiped the goddesses Zemyna (the patron of the earth), Milda (goddess of love), Laima (the goddess of destiny, fertility, custody). It is believed that the worship of women's deities was very widespread in Lithuania. This tradition after the baptism of Lithuania has been partially taken by the Virgin Mary - Jesus mother - worship.
While reading my blog, check Querlo Chat:
How the Mother's Day is Celebrated in Lithuania
The Mother's Day in Lithuania began to celebrate at the interwar period in 1928, although respect for mother and motherhood is an integral part of the culture of Lithuanians as well as in other countries. The image of a mother - a nanny, a mother - a nurse and a carer is often found in Lithuanian folk songs, folklore, and literature of our country. Motherhood is tied up with such innermost emotions as love, caring, self-sacrifice. Mother always is the greatest source of spiritual heat for her own child but also the teacher of first words, the first steps, the transmitter of the first traditions and conduct rules. In Lithuania, in a Mother's Day, we honor not only the living but also dead mothers, bringing flowers or lighting a memorial candle on their graves.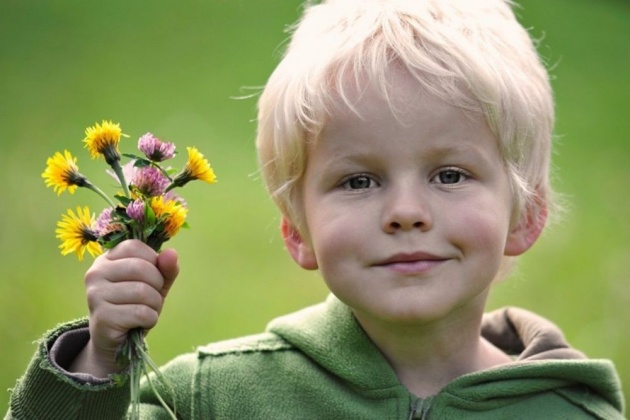 Mother's Day in Lithuania - Photo credit: tavovaikas.lt
And perhaps I will not be too wrong about claiming that the various "international women's days" is being less significant than the Mother's Day in Lithuania. The traditions of Mother's Day, which came from the very old past, but quite relatively recently have been given such deep symbolic meaning, in my personal opinion, is worthy to be among the greatest personal and state celebrations. And this should not surprise us since the mutual, unchanging relationship between mother and her offspring from birth to death is nothing else but life itself. But it would be nice to remember this not only during the Mother's Day.
The Mother's Day every family is celebrating in own way. But still, one thing is most important - to show the love and respect to our Mothers. To say love words to them. To show our sincere caring. And no, any gifts cannot do it better than time spent together with our Mothers. No matter where we are on that day, no matter how many kilometers distance us from our beloved Mothers, it is important to come or at least call them and say how much we love them.
By the way, the mother in Lithuanian is MAMA, or if we want to name her in a sweet way, we say MAMYTE.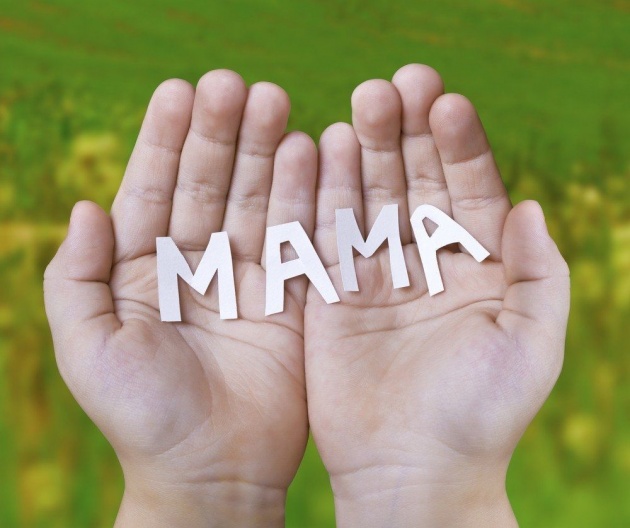 Mother's Day in Lithuania - Photo credit: delfi.lt
The Gifts to the Mothers in Lithuania
As we approach the Mother's Day, many people start to think what a gift to buy, how to show the care and love to the mother. The flowers again as every year? Although they are still the most popular choice, for the most mums the best gift is a simple quality time with their children.
Mother's Day is a special holiday not only for moms but also for children, and this trend prevails in all the Baltic States. However, Lithuanians are somewhat ahead of their neighbors, both for their greetings to mothers, and their budget for gifts. I searched for the info. and found that in Lithuania, on the occasion of the Mother's Day, 98.5 percent mothers said getting gifts. While in Latvia (92.4%), and Estonia (96.7%). The most popular gift in all of these countries is up to 30 euros, but larger amounts are more likely to be spent by Lithuanians.
For women through all centuries, the noblest duty on our Earth has been to give a birth and grow up a person. Have we been able to reward our mother for her goodness, sleepless nights, how many good words we have said to her, or maybe we still did not have time and never think about it?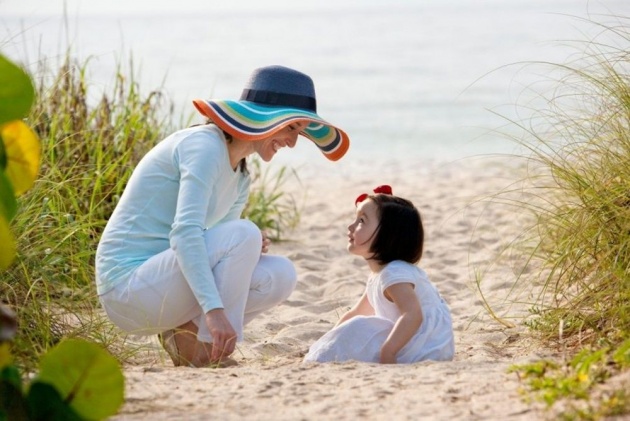 Mother's Day Gift Ideas - Time Together - Photo credit: delfi.lt
The Moms are always waiting for our kindness and warm words, and not only on Mother's Day. On this day, we rush to buy a gift and visit moms but do we always know what about dreams of our mothers? How to pamper her and what the gift to buy? Most often, we know just a little about the needs, wishes, and dreams of our closest people. This happens because our parents hesitate to say what they want because they do not want to make a burden to their children.
Nowadays, for everybody in a hurry, the biggest gift for mom is to spend time together. But we do not always appreciate it. By being together and spending time together, we give the greatest gift to our parents.
The best gift ideas for the moms in my country:
What our moms dream about or inadvertently mentioned that they would like to: walk, have, buy ...
Travel with the mother to the place she wants to visit.
Organize lunch or dinner in the restaurant.
Come to the theater or concert together.
Tickets to the opera or theater.
SPA Day (or Gift Voucher for Spa Day).
Voucher for massage.
A new book that she is interested in, and wants to read.
Latest framed photography.
Vitamins used by her.
Traveling with mom to her dream city or country.
A nice coffee cup or teacup.
Chocolate from a branded store or other delicacies.
Contribute an X amount to your dream purchase.
A beautiful bouquet of flowers delights constantly, no matter what the occasion.
Scents and aromatic candles for home.
Favorite perfume or regularly used cream.
Before choosing a gift - think about what Mum would most enjoy. Give a nicely packed gift. Unpacking the gift always causes a great thrill.
9 DIY Mother's Day Gift Ideas - Video credit: HGTVhandmade via Youtube.com
How My Family Celebrate the Mother's Day
There are such days and festivities in years when material gifts suddenly lose their meaning and value. Sometimes material things - whatever they are, precious, expensive or beautiful - cannot in any way replace simple things, which we often forget to share daily with those we love. Things will not really change a sincere smile, warm hug, a beautiful word, time together.
Love to Mother is eternal and immeasurable. This is a celebration not of one day but a celebration of our whole life. In Mother's Day, as never before, I want to give my dearest person the attention, warmth, and love. This is the day when I want to say "thank you" to my Mum for the fact that I am today what I am. To thank her u for nurturing us, that she patiently suffered our mischiefs, and always forgave us. She has taught us the values of life, taught to love, dream, and pursue our dreams.
We have not a tradition to search expensive gifts in shops: you cannot buy what most important in the world is. Let's give our mom's sincere attention, and put the biggest and most sincere gratitude into hugs and small gifts made by our hands from the heart.
The love to our Mothers will be the best and most sincere gift.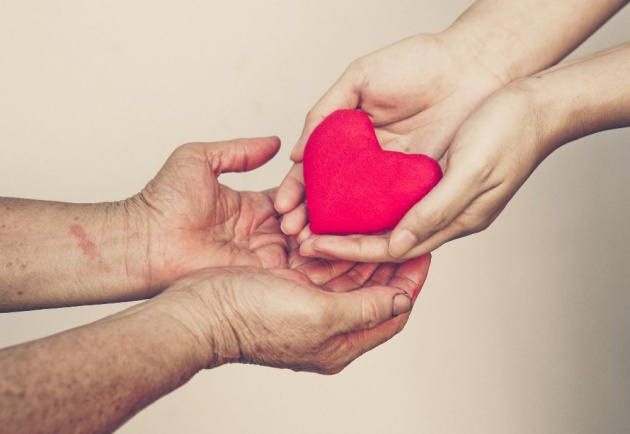 Mother's day - Photo credit: selamorefamale.blogspot.com
From the times I remember myself, every year on this day, we with the whole family are going to our grandmother. First of all, we with my brother are coming to our mother with flowers, and festive breakfast is taking place there. After this, we are going to our grandmother. She lives in the village, in own home with a garden. The whole big family gathers there: three my aunts with families, our family, my cousins with their families. Three generations already gather there with their love and mountains of flowers.
Our grandmother prepares a festive lunch, but not the lunch is most important, but the feeling of our unity. Being in a home of grandmother I remember all those days of my childhood when I spent time there at summers with my cousins. And remembering all those funny moments I understand how time is going fast, and what stays eternal and what is just insignificant things.
Unfortunatelly, I cannot post photos of our celebration as my grandmother is against posting private photos online, but I captured what she prepared for our common lunch. She is a big master of cooking and loves to surprise us.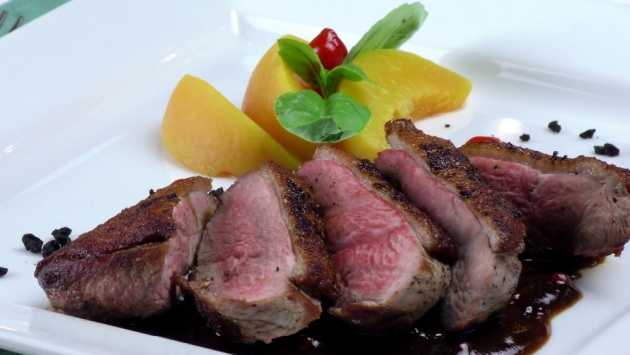 The photo from the table of our grandmother's lunch - Photo credit: Amber255 via Bitlanders.com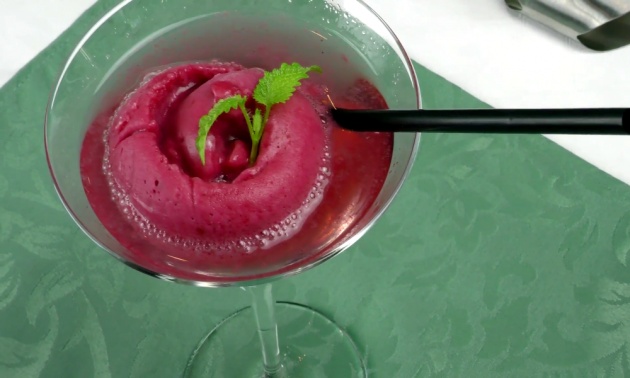 Sorbet for the Dessert - Photo credit: Amber255 via Bitlanders.com
This day is full of love and sincere feelings, it is a time when we all gather together to pay tribute to our mother of all family - grandmother. Of course, everyone remembers his own mother but till our grandmother is alive, we will gather here every year. Looking at how my mom and her sisters keep this tradition alive, I know that we with my brother will continue it also.
One day, I will also become a mother, and I would like to continue this tradition, and my future children would pay a tribute to my mom as a Mother of the family - the very beginning of the family.
On the Final Note
The mother is one of the most important people in a person's life, with whom we first meet when we are born. Every mother is the most beloved and beautiful for her children. We must respect and love our moms all the time, but on the Mother's Day, we give our full attention to them only as they devoted themselves fully for their children, and caring for the welfare of the family.
Therefore, do not forget to congratulate your mothers and reward them with special, carefully selected gifts and attention not only during their birthdays or other holidays but also during the Mother's Day (on the first Sunday of May or another day when you celebrate Mother's Day). They will give you even more of their smiles and warmth.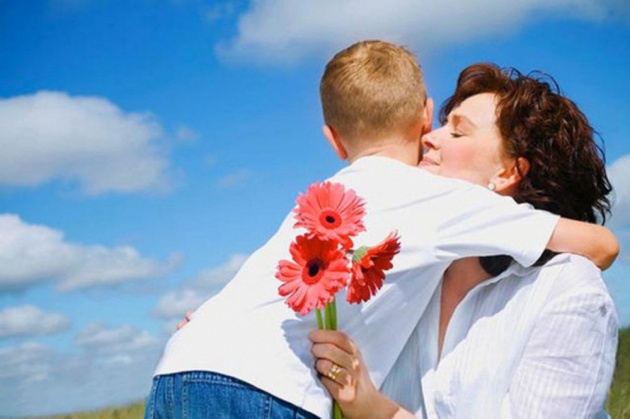 Mother's Day Celebration - Photo credit: vladtime.ru
We should remember moms always, and we should pamper them not only on the occasion of the Mother's Day. The mother remains mother all the time. She always cares about lives of her children. She constantly wants to see her children and find out how they are doing.
Communication and confidence are being developed from infancy. It hurts our moms when we do not let them into our worlds. It does not matter if we are grown up long ago, we will always be children for our mothers. Let's give our time because time spent together is very valuable, it is like a balm for the heart, like a medicine for the body, and we will feel a greater fullness themselves also.
The mother is everything - she is our consolation in sorrow, our hope in misery, and our strength in weakness. She is the source of love, mercy, sympathy, and forgiveness. He who loses his mother loses a pure soul who blesses and guards him constantly - Khalil Gibran

Credit: azquotes.com
Many would probably agree that nowadays Mother's Day is inevitably linked to commerce: supermarkets offer special promotions, restaurants are attracting families by its special menus, flower vendors count a huge amount of turnover.
However, I suggest recalling the true purpose of this celebration - honoring mothers, thanking them for all the difficulties, concerns, infinite love, for all their tears because of us, the sacrifices they agreed to accept.
Celebrate The Mother's Day - Photo credit: Amber255 via Bitlanders.com
***************************************************************************************************
Thank you for stopping by and reading my blog.
2018, All Rights Reserved.
You are very welcome to join Bitlanders and share your valuable knowledge and opinion.
***************************************************************************************************
You can check my other blog about Lithuania:
1. Easter Customs and Traditions in Lithuania
2. Traditional Lithuanian Cuisine in the Past and Now
3. A Visit to the SPA Center - Holiday Park
Come back to find more...
**************************************************************************************************