Theory of Demand..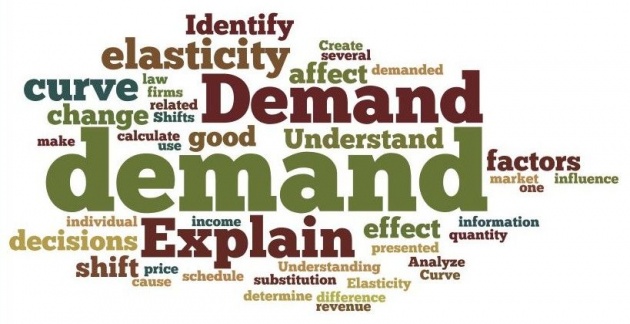 Meaning of Demand.
In ordinary language the word demand mean desire backup by the enough
money to pay for the goods. Only desire cannot be called demand.
There is also functional relationship between price and
demand. Second point is that demand is always per unit of time.
Law of Demand.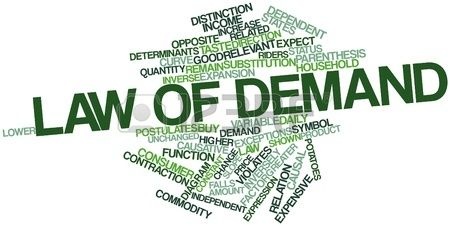 "Other thing remain same when the price of any commodity increase
its demand falls and when price fall its demand increase"
According to the law of Demand there is inverse relationship between
demand and price.
In the simple language we can say that when the price of any
commodity falls, people are tempted to purchase more commodity.
On the other hand when price of any commodity rise people demand less
Demand schedule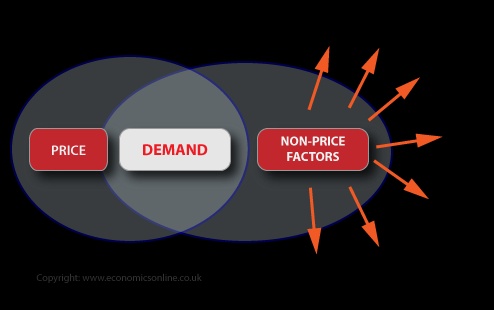 The demand schedule of sugar which is purchase in the
market at different price per unit of time is given below.
Price per kg in rupees. Quantity demand
10. 1000 kg
8. 2000kg
6. 3000kg
4. 4000kg
2. 5000kg
Explanation
The above schedule show that the consumer buy 1000 kg
Sugar 10 rupees per kg. When price fall to two rupees his demand
increase up to 5000 kg. We can say that if other things remain same
a consumer buy more goods at lower price and less good at high
price..
Assumption
1. Change in income
There should be no change in income otherwise, rise in price
will not cause the reduction in the quantity demand.
2. Change in fashion.
As the fashion of any commodity changes it's demand and price
both fall. So the demand of law cannot operate in the case.
3. Change in taste
Demand for commodity may change due to changes in taste
For example. People develop a taste for milk.
The demand for tea will decrease.
4. Change in weather.
some time due to a sudden change of weather this law cannot
operate..
5. Change in population
If the populations of country increases the demand of various goods
will rise even price are increasing.