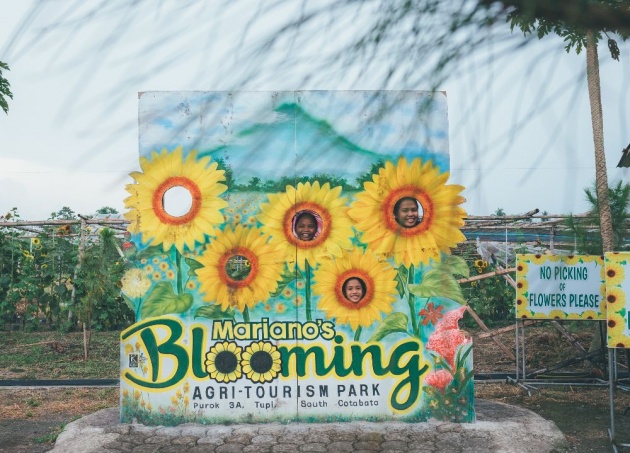 Image credits: Jean Beltran uploaded via bitLanders
With a full stomach and a chewing mouth, the entire family went forward from Tupi, a town in South Cotabato which has an abundant supply of fruits. It got an array of fruit stands ranging from Durian to Mangosteen and a lot more, those which usually are priced at a high value in Cebu. Of course, we had to stuff ourselves with these because we rarely get to eat these type of fruits.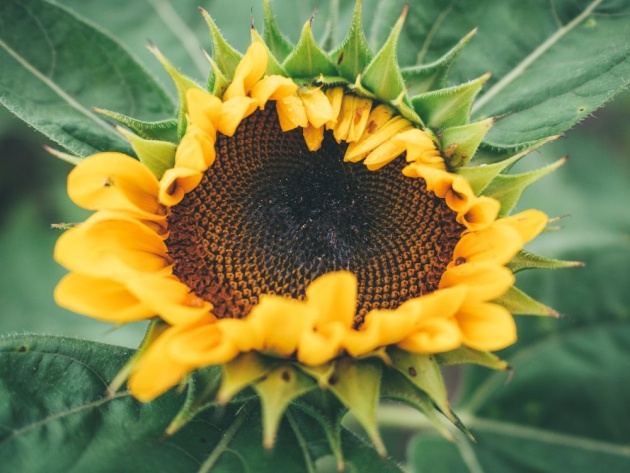 Image credits: Jean Beltran uploaded via bitLanders
On the way, my sister in law asked if I would like to go to a sunflower farm which we will be passing by on our way to Koronadal City. At first, I thought it would be the same sunflower garden offered in Cebu but since I am open to anything, I nodded. Next thing I knew, our driver had made a right turn towards the Mariano's Blooming Agri-tourism Park.
Today's blog is all about our side trip to a sunflower garden along Tupi, South Cotabato named Mariano's Blooming Agri-tourism Park and what are the things that can be done while visiting this garden?
Welcome to Mariano's Blooming Agri-tourism Park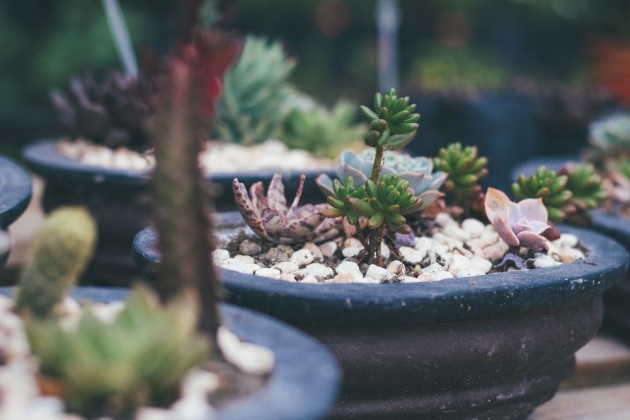 Image credits: Jean Beltran uploaded via bitLanders
My favorite Guyabano fruit trees stood tall as the vehicle gets into a huge area, I personally couldn't find where the entrance area was but as soon as the vehicle came to a stop, I got out and found myself some photographs subjects right away. Flowers, succulents, and cacti - these made me excited and somehow I thought of the succulent display at Tagbilaran's Lite Port Building.
Stopped shooting as the security halted my family members for almost going inside without a ticket. James and I were both at the succulent area so I hurriedly went to look for where the cashier was.
A young man called my attention, there were three other staffs, all female at the hut where the young cashier asked me how many are we. I paid the right amount with the excitement of going inside but we still had to wear their wristbands which signify that we had paid and are allowed to get in.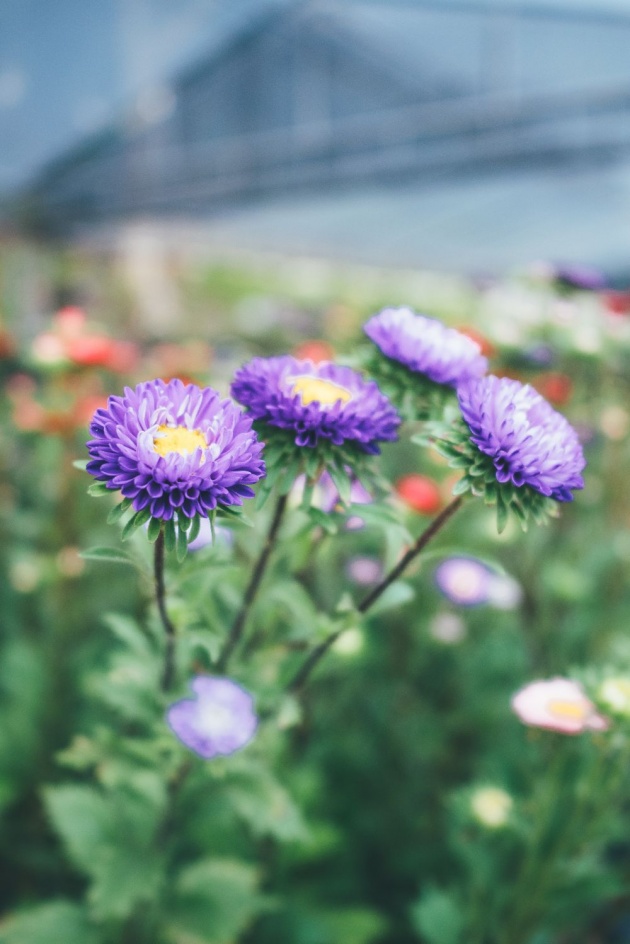 Image credits: Jean Beltran uploaded via bitLanders
On my right was a greenhouse area, several garden soil beds with young juvenile plants lay, the workers were as well spotted planting or perhaps getting rid of weeds, I was not hundred percent sure what they were up to. But I noticed them and was also entertained by the patterns of the floor tiles, for me, they look like doodles and I seriously want to doodle at that moment.
Video credits: Jean Beltran via bitLanders
After passing by several doodle tiles, plant shrubs and some gardening materials, we stopped by their aisle landscape but the skies started pouring and we had no other choice but to look for a shelter and here begins what I want to share as the things that can be done while inside the Mariano's Blooming Agri-tourism Park.
Pictorial at the Sunflower Fields
"Take photos or it didn't happen."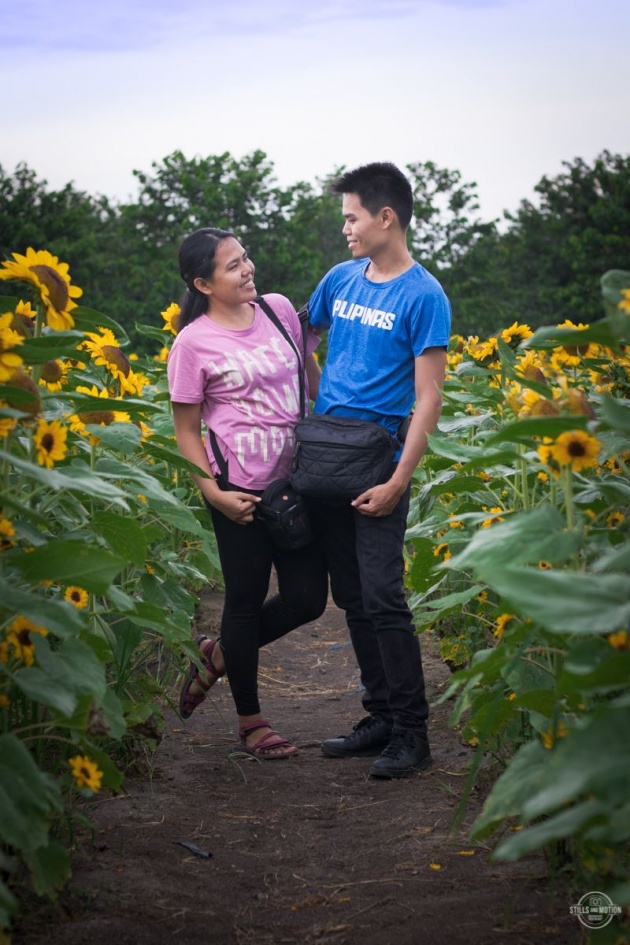 Image credits: Jean Beltran uploaded via bitLanders
One reason why I would always take photographs during travel is for remembrance and so at this beautiful blooming farm park, it is very mandatory that any visitor would walk down towards their sunflower garden and do pictorials, we did!
It was raining and because we are sure the rain isn't going to stop, we braced ourselves and went walking into the wetland. The park provides free umbrellas too which was good.
So then upon arrival at their sunflower garden which was really nice and beautiful with plenty of these are wonderfully landscaped and cultured by their workers, it is evident why it has the name blooming for itself.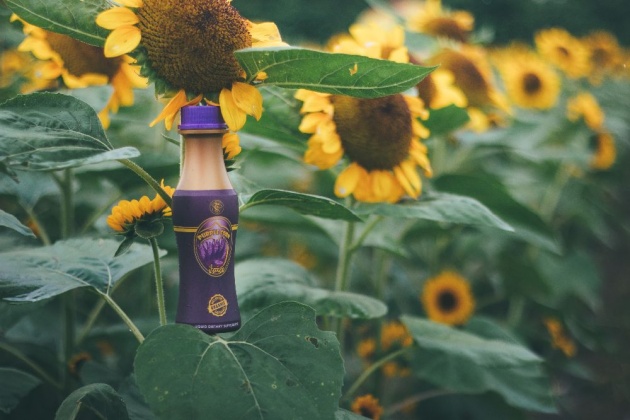 Image credits: Jean Beltran uploaded via bitLanders
My brother even had a product photography right after their own too! Sunflowers are indeed pretty and very photogenic! Don't miss to do your own photoshoot when in the area!
Feed Sun Conure Parrot Birds
Loud, playful, active, spunky, feisty, intelligent, rowdy, fun, curious, comical, acrobatic, cuddly, nippy. These were just some of the characteristics of Sun Conure Parrots or also known as Sun Parakeets. Small in size but lovely in color. They live for 25 to 3- years and can be very sociable at times.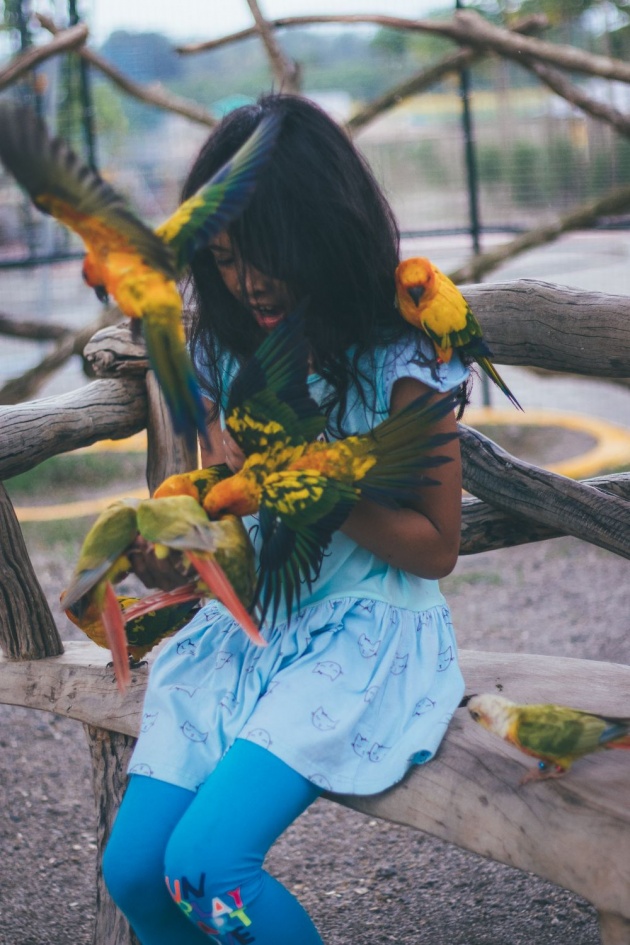 Image credits: Jean Beltran uploaded via bitLanders
My niece Aiesha was asking if she can get inside the cage where these birds were located, there were numerous of them inside and how can I refuse my niece? So, of course, both of us went inside, the fee was at Php 50 per person.
And as soon as we entered in, these cuties started asking for our attention. They went flying next to us, even landing on our heads especially my niece's who was really brave enough to hold feed seeds on her hand and so all of the parrots feasted on her palm. She, however, screamed a bit when she thought one of the birds bit her but it was just actually their feet.
Video credits: Jean Beltran via bitLanders
According to the caretaker, they are very trainable and can be very good at tricks. They were still young but are already used to seeing humans and interacting with them. Surprisingly, these birds have a good feel at kids so they just flock altogether near to my niece and started hopping around her, flying above and below as well as landing on her head. It was actually fun and to think that it only costs Php 50 is a good deal!
Dine in at their in-house Native Mirasol Café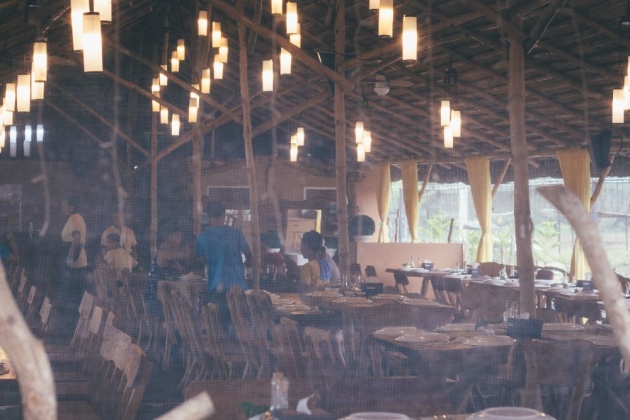 Image credits: Jean Beltran uploaded via bitLanders
Aside from seeing flowers here and there, although some areas are still under development, one good reason why visitors can stay here for a full day is that they have their own restaurant cafe!
Mirasol Cafe offers different options such as TM Angus Steak to LGM's Fried Chicken and some Poqui Poqui which I am really curious what that's all about but aside from those mentioned, they also have garden salads which I believe all ingredients come from their own farm!
I was looking at their Facebook page and found a couple of photos posted which showed their food orders and I was definitely hungry while browsing. They also got seafood and pasta on their menu. Plus they are proud of their blue rice!
I regret that we didn't eat here, it would have been a good experience for sure especially that their interior design was also interesting. The photo posted here was just a preview from the outside which I took while I was looking for a shade when it started raining.
Join the Fruits Eat All You Can
Another thing that can be done here in Mariano's Blooming Agri-Tourism Park is joining their fruits eat all you can activity happening within this month!
Image credits: Mariano's Blooming Agri-Tourism Park Social Media
Their first Fruits eat all you can was a hit and so they had arranged another event that caters all fruit lovers and even those who aren't but are willing to try their fruits!
I would love to join the said event because it is very affordable! Imagine paying only Php 170 for all the fruits! It would have been a cool adventure to try each and every single one displayed at the table!
Things to note: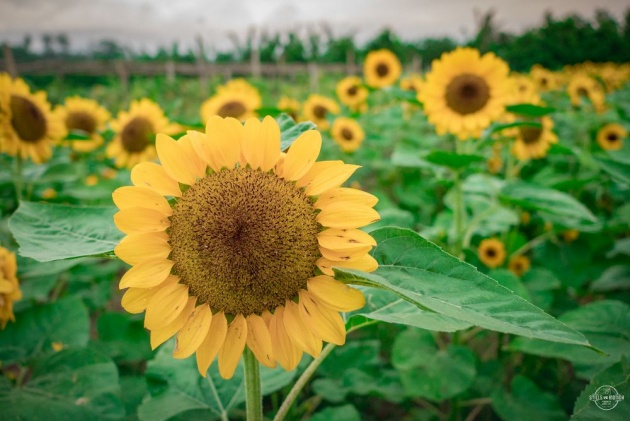 Image credits: Jean Beltran uploaded via bitLanders
Entrance fee is priced at Php 50 while kids are half the price and senior citizens are also given discounts as long as they show their ID.
During weekends, the pricing increase to Php 70 for adults and Php 50 for kids. Note the difference!
It is important not to litter inside, there are trash cans around the farm.
Strictly no cutting, picking, removal, and destruction of any plant.
Eating is not allowed in the garden or plantation area, one can eat at their Mirasol Cafe
Stay on designated pathways and do not step on the crops!
Picnicking is only allowed in pavilions and designated areas.
No smoking, chewing tobacco, e-cigarettes or similar devices permitted in the area!
______________________________________________________________________________________________
This blog entry was written and published by Jean Beltran-Figues for bitlanders.com.
Join me, click here to sign up and claim your $1.
Let's talk about cryptocurries: altcoinstalks
Are you a traveler? Book your next hotel through Airbnb and claim your ₱1,600: jeanf3125