video credits: FalzVEVO via youtube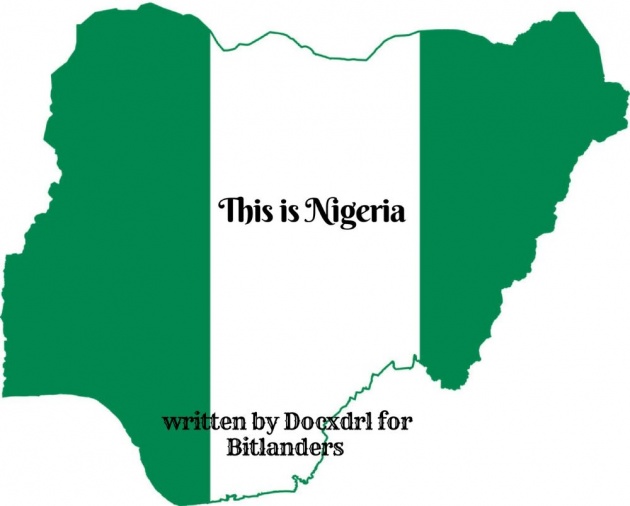 edited on canva
This is Nigeria: A story told under 4 minutes
This is Nigeria: A story told under four minutes by Folarin Falana a Nigerian artist, songwriter and rapper, who is best known by his stage name Falz "thebahdguy". A couple of days ago, the rapper released a video, that some consider provocating and other thinks he should be given a Grammy award for explaining the problems of Nigeria under 4 minutes.
The song was originally performed by an American rapper called Childish Gambino, titled This is America, but the rapper Falz, used the same song as a cover to tackle some of the Nigerian most notorious and eye-blinding problems.
Folarin Falana brief history
The rapper was born to the family of Senior Advocate of Nigeria (SAN) Femi Falana on 27, 1990 in Lagos. He started his career while still in secondary school by forming a group called "The School Boys". His professional career as music artist began in 2009, with the song "Marry Me" nominated in the "Best Collaboration of the year"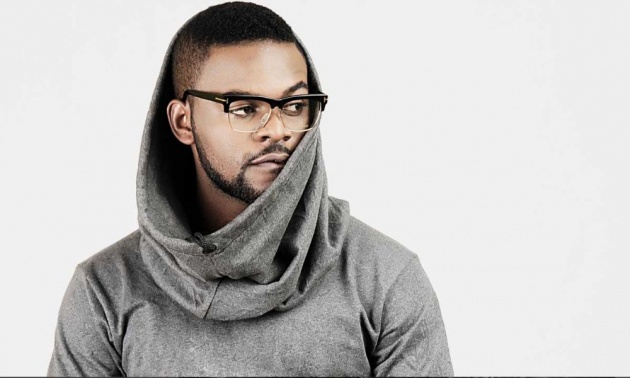 image source: ghafla
Folarin Falana AKA Falz is the son of Nigeria's famous human right activities and Senior Advocate of Nigeria (SAN).. after graduating from Nigeria Law School in Abuja, he was called to bar. Despite being a lawyer called to bar, music is what he practices the more.
This is Nigeria seven days ultimatum by MURIC
Falz has the nag for trouble, or maybe trouble follows him. Falz with the stage name Falz thebahdguy, though the rapper has argued that BAHD means Brilliant and Highly Distinct In the pasts couple of days, the music video This is Nigeria may have depicted him as Thebahdguy.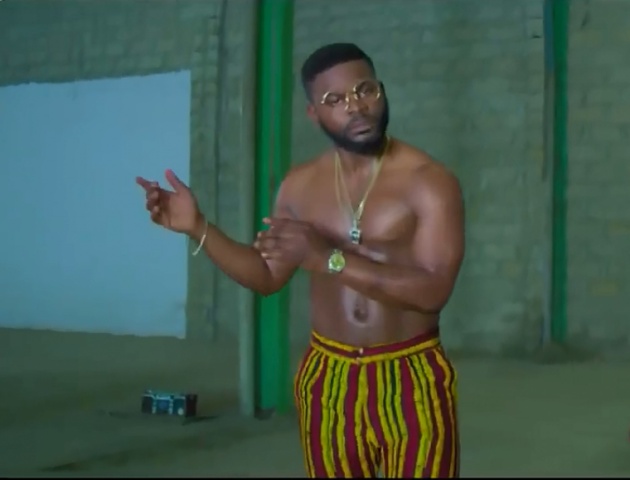 image credits: Docxdrl
Because the Director of The Muslim Right Concern (MURIC) has threatened to take legal actions against Falz if he fails to withdraw the This is Nigerian video online under seven days as the video is in violation to Muslim right as seen in the picture below...
image credits: Docxdrl
NIGERIA is among the most blessed countries of the world with diversity in religion, ethnicity, culture and traditions and a growing population of about 180 million people. No wonder MURIC will feel offended by This is Nigeria video that shows girls dancing in hijab
The benefits of "This is Nigeria" video to the country
Under a 4 minutes video, the rapper has successfully addressed Nigeria's most challenging problems. The benefits of Falz music video
The normalization of Boko Haram & Fulani herdsmen killings in Nigeria
Since the exposure of the menace of Boko Haram in 2002 by Mohammed Yusuf, the savagery of the bloodthirsty sect has left many people, animals and billions worth of property and possession in disarray. A new sect of violence, killings and internal displacement of people and property, rocks the middle belt of Nigeria, the Fulani herdsmen.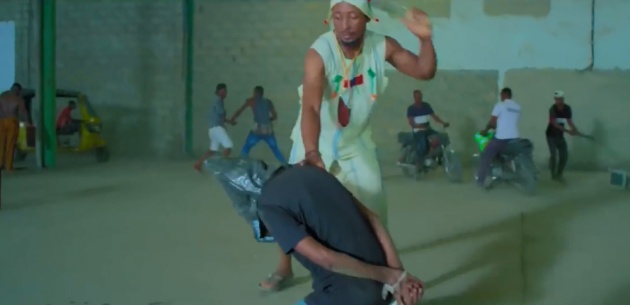 image credits: Docxdrl
The country has turned a blind eye to these killing. These killings are now normalized, the Government, the religious leaders and the people of Nigeria see this internal genocide as a normal day happening. The people in power to do not make decisions nor take decisive actions to curb this menace (at least as seen by the citizens) and the Nigerian citizens have now come to accept these actions as an everyday occurrence without remorse.
It is a call to wake-up says Falz!
The acceptance of SARS brutality & Yahoo-Yahoo boys
A division of Nigerian police called, Special Anti-Robbery Squad (SARS) were created with the noble intentions of making Nigerians a better place free from criminal activities, but in-turn, they are brutally extorting money from innocent members of the public and levelling false charges against them.
Bad eggs within the Special Anti Robbery Squad (SARS), please be informed that not all good-looking young men out there are "yahoo yahoo" boys, a lot of them are young Nigerians "hustling" up and down to make ends meet. informationng
Young and upcoming Nigerian youths using smartphones, laptops and cars are arrested and levelled with false accusation and sometimes called yahoo-yahoo boys without proper investigations.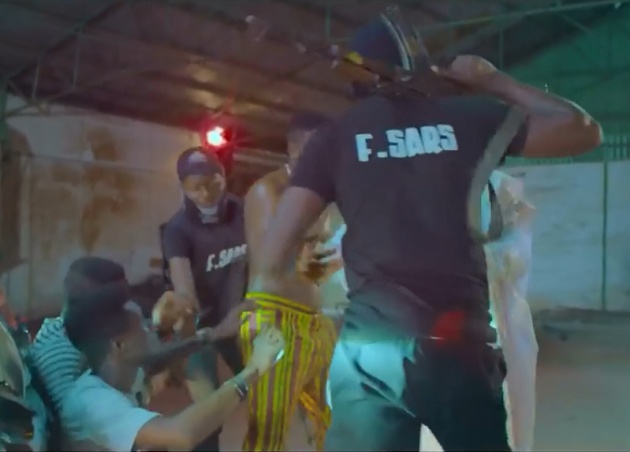 image credits: Docxdrl
Despite the facts that some of the members of SARS are currently on trial for unlawful exercise of their duties as law enforcing officers, it does not say otherwise about SARS brutality.
The Nigerian community has come to accept the yahoo-yahoo boy's epidemic that is dealing a thousand blow to the country reputation in the diaspora
It is a call to wake-up says Falz!.
General acceptance to public funds mysteriously disappearance and churches extortion
It was a great slap in the face when The Joint Admission and Matriculation Board claimed that N36 million got missing before reaching the Jamb Office. This is a million dollar expensive joke to Nigeria society that a snake allegedly swallowed N36 million and made away with the cash. This is the highest level of corruption as Government officials and other parastatals cannot adequately give an account of public funds.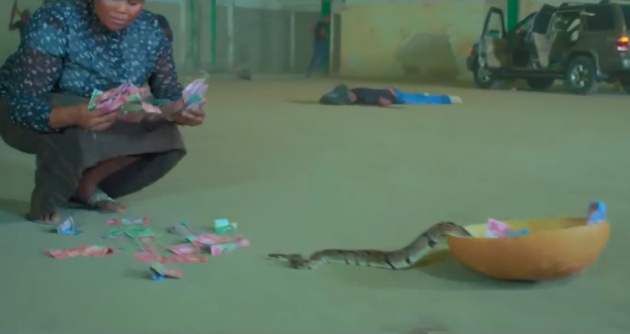 image credits: Docxdrl
Nigerian churches have turned into a place where members are extorted, or asked to pay a certain amount of money in funding a church project and universities that the children of the poor cannot go, except for the children of the rich and powerful in the country.
image credits: Docxdrl
In Nigeria today, churches are building primary schools, secondary school and universities, most of the churches build universities that are expensive for the masses that have contributed to the building of the churches to send their children. Examples of such church are Bowen by Nigerian Baptist Convention, Covenant/Landmark University owned by Winners Chapel, Redeemers University owned by RCCG.
It is a call to wake-up says Falz.
Why Nigerians should wake-up and speak the truth
Nigeria and her youths have been in the shadows of the happenings around them. The killings, victimizations, nepotism, tribalism, favouritism and the nonchalant attitude toward the genocidal act of a few in the country have left Nigeria at the barrel of an Armored Tank.
video credits: Wazobia Max via Youtube
Falz has taken the initiative to remind Nigeria, recall their attention to the happenings around them. From my own personal point of view, the video This is Nigeria is a wakeup call for us to remember that we are our brother's keepers.
We need to imbibe the attitude of unity, putting off all negative devices to make Nigeria a better place, a habitable place to all. This is Nigeria, my motherland!.