What defines a good character in a screenplay? Further to Amelia Nakone's blogs about the 'anatomy of a good character' according to Richard Walter, I thought it would be a good opportunity to have a look at some fascinating contemporary examples from TV series. In each case, the characters incite audience sympathy, are dynamic as they change throughout, and are all very un-stereotypical. Indeed, on this last point, they are the exact opposite to the stereotypes you might expect. They also all begin their journey without the personal resources and skills which they need to develop so they can achieve their goals. Each of them has an important character flaw, which acts as an almost insurmountable 'internal obstacle' (to their goal). Yet, paradoxically, we sense that each of them also has some 'superhuman' quality which gives them the ability to reach their goal! As I was exploring in some earlier blogs, a good character has contradictions within them. They often have a raging internal conflict.
I will study three characters. Tyroin Lannister is a high standing dwarf, who is a towering character in Game of Thrones. In two subsequent blogs I'll look at Carrie Mathison, a CIA operations officer with bipolar affective disorder who masterminds the capture of al-Qaeda terrorists in Homeland. Finally we'll complete the studies by looking at Walter White, a middle class high school chemistry teacher, who becomes a criminal mastermind in Breaking Bad.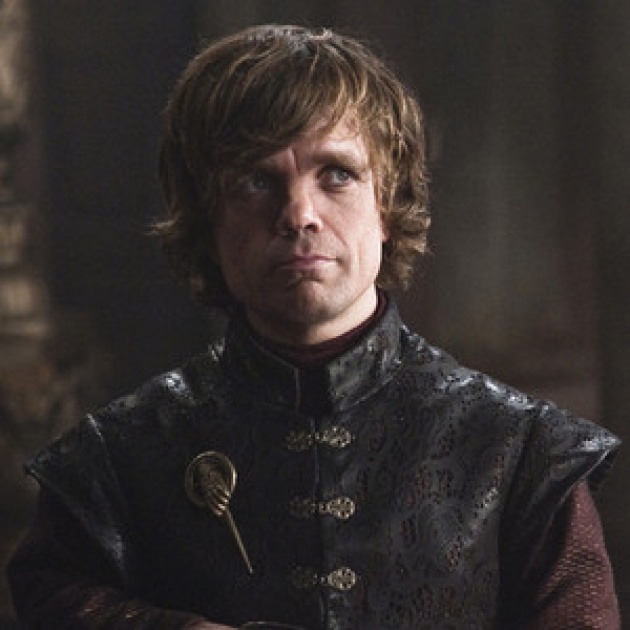 Tyrion Lannister in a Game of Thrones is a remarkable choice for a central character. Tyroin is the third son of the Tywin Lannister and has an eldest sister Cercsei and elder brother Jamie. He holds quite a high social standing as a result of his family, but is a dwarf, so is never accepted by his family. Immediately he incites our sympathy and he has already broken all stereotypes! He receives very little respect from his father, has a very strained and mistrusting relationship with his sister, Cercsei and paradoxically has a good relationship with his brother Jamie who treated him with love and affection when he was growing up. Tyrone therefore has clear character flaw which will prevent him to attain one of his goals which is winning the love and respect of his family. Yet he is educated, intelligent and capable of cruelty to his enemies so has this superhuman quality which gives him the capability to attain other goals.
There are a wealth of contradictions in his character! On the one hand he is the mortal enemy of the Starks because his nephew, King Joffrey (born to an incestuous relationship between his sister and brother) ordered the beheading of the Stark family patriarch, Eddard Stark, but on the other hand offers protection to the young daughter of Eddard, Sansa Stark when she is stranded in King's Landing. He has a lusty sexual appetite and imposes himself on women and prostitutes' alike but will never impose himself on Sansa, yet Sansa finds him repulsive. He has an awkward physical appearance, with jutting forhead, stump limbs and later a facial scar, yet carries on like a Don Juan with his prostitute lover Shae, whom he believes wants him for his money! As you can see the contradictions keep mounting! Thus his character remains endlessly interesting.
His Great internal conflict is as a result of his strained relationship with his father who blames him for his mother's death which occurred when he was born. His father hates him for that and his deformity. His strained relationship and outcast nature in his family also lead to the open and bitter hatred that developed between his sister Cersei and himself. Tyrion even dreamed of hiring a Faceless Man to kill his sister but the only thing that kept the two from harming each other was Jaime. Cersei once stated that she would have killed Tyrion but Jaime would never have forgiven her if she did and Tyrion would not have harmed Cersei because he loves his brother Jaime and knows how much Cersei means to him. In summary, There is a raging internal conflict within Tyroin's character.
To conclude, Tyrone Lannister serves as a fascinating character study in which many of the examples that Richard Walter cites as attributes of a good charcter are cleary evident. Next blog is about an equally fascinating and unlikely female protagonist, Carrie Mathison.