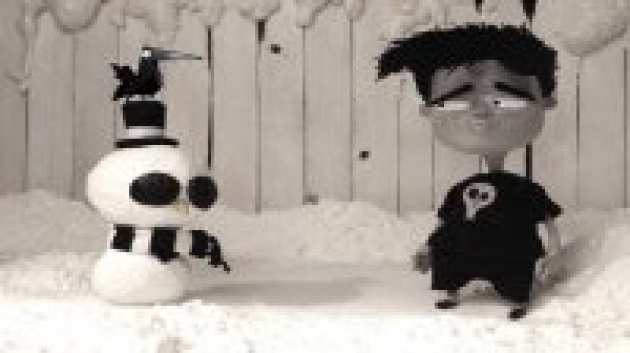 Tim Burton has a particular type of style. When he first came onto the film scene and people noticed him, it was definitely something we hadn't really seen before. He brought us dark tales of stories we had previously thought we understood so well. Some might say it even changed the way we are making movies today. He might have even created his own film genre. Most would agree that he was a power house in the film and entertainment industry once upon a time, a title that might not really apply to him today.
The fact that he was so prolific made him saturated and sought after. As a result, people aren't as interested in what he does anymore. But needless to say his saturation inspired a whole group of young people to go into filmmaking. His work in animation in particular managed to get people to take the art form seriously in a way that hadn't been.
One such person appears to be the writer of TiM. A cute little film very clearly inspired by the great Tim Burton. A black and white stop motion animation piece with an obvious understanding of what made the Burbank native great. The voice over poetry being used is both smart and simple enough to get to both an adult audience and a younger or child focused audience.
The short is simple in its story about a young boy who just doesn't fit in with other people. Any child watching this would either understand exactly what Tim is going through or learn to treat their classmates better. But they do a great job making it great for older filmmakers as well. The rhyming of the poetry as a voice over is fun and not repetitive the way some poetry can be.
Overall it is a great little film that anyone who is looking for a good animator should get involved with. I say see it.