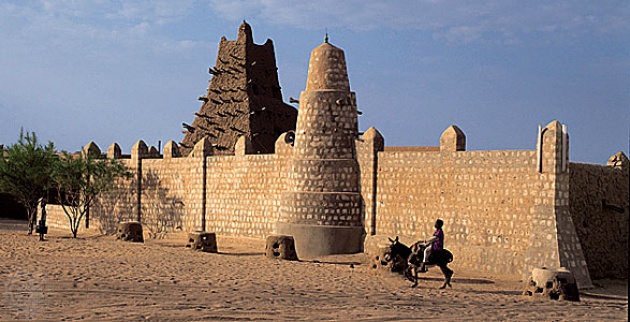 World Heritage Committee (UNESCO) on basis of request from the Government of Mali placed Timbuktu and the Tomb of Askia on the List of World Heritage in Danger. "The decision aims to raise cooperation and support for the sites threatened by the armed conflict in the region," according to an explanation from UNESCO. "There is concern that such objects, notably important ancient manuscripts, be looted and smuggled abroad by unscrupulous dealers," UNESCO added.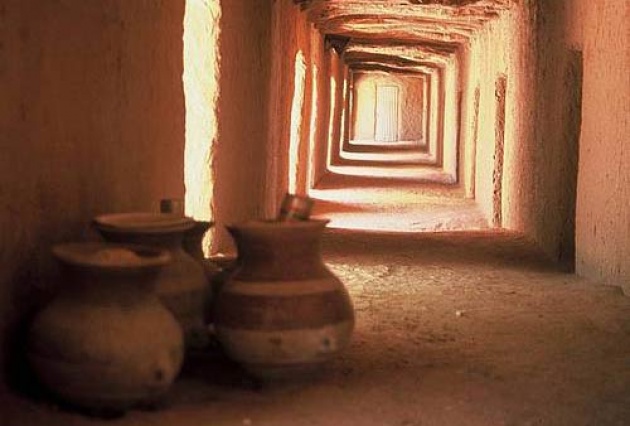 Mali, that had been considered a model in West Africa for its relative political stability and social openness, has become consumed by a 3 perhaps 4 sided civil war and drought/famine. The UN Security Council has sought to import some notion of cease-fire and return to civilian rule, ECOWAS and the African Union have sought peacekeeping options. See our Bog for Film: -"Africans Addressing an African Conflict- UN to Mandate Mali Peacekeeping Force?"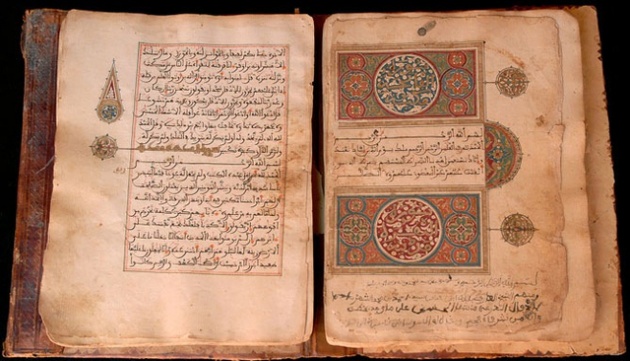 Timbuktu was inscribed on UNESCO's World Heritage in 1988, and the Tomb of Askia in 2004. According to UNESCO, Timbuktu was an intellectual and spiritual capital and a centre for the propagation of Islam throughout Africa in the 15th and 16th centuries. The 17 metre high pyramidal structure of the Tomb of Askia was built by the Emperor of Songhai in 1495, and bears testimony to the power and riches of the empire that flourished in the 15th and 16th centuries through its control of the trans-Saharan trade. In April, rebels apparently had over-run and looted centers containing thousands of ancient books and documents in Timbuktu, In May, following reports of wilful damage to mausoleums at the site, UNESCO's head Irina Bukova sent a mission to the country to advance ways to work with the authorities on the preservation of the two sites. During the mission, UNESCO and the Government of Mali defined measures to safeguard World Heritage Properties in the country's north – including Timbuktu. See our Blog for Video "War Imitates Film in Mali"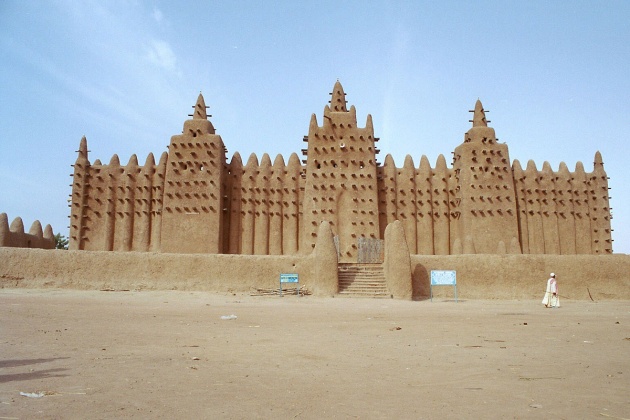 According to UN News Centre: The agreed-on steps to preserve the country's cultural heritage include Mali finalizing its accession to the 1999 Second Protocol to the Hague Convention of 1954 for the Protection of Cultural Property in the Event of Armed Conflict, as well requesting the inscription of Timbuktu and the Tomb of Askia on the List of World Heritage in Danger. Mali will also draft a report on priority measures for its World Heritage sites, in line with international heritage conventions, and it will request technical and financial assistance from UNESCO and the international community.
Ambassador Muhamed Sacirbey - FOLLOW mo @MuhamedSacirbey


Facebook-Become a Fan at "Diplomatically Incorrect"








Twitter – Follow us @DiplomaticallyX







For many further current news event articles, see our popular video blogs at Diplomat Artist Channels