Hi All! A few blogs ago, I gave a few tips on how to find a location, and focused mainly on indoor locations. Here in London town the sun is well and truly out! So I wanted to give you a few tips on how to find an Outdoor location!


Tip One: Research your possibilities
Sounds pretty obvious, but shouldn't be missed! Depending on what type of location you are looking for,you should do your research first. If you are looking for a beach, don't just go to the nearest one first, find out all the possibilities first, speak to people, look on maps and really think about what you want. Location is vital also. Its going to cost you a lot more to go a long way, so weigh up what you need with what is possible and what your budget it, and then start receeing.


Tip Two: The Internet!
I've said it before of course, but the internet is an amazing source of research. Before you recee anywhere, take a look on google maps, either in live view (Is that what its called?) OR you can select photos to show up, and then have a look at all the photos of locations that might be right for you. At the moment we are looking for a quiet road in a hilly, rural area, so I've been looking at photos in the peak district on google maps, and its really informed me of good places to look!

Websites like Flickr are also fantastic. You can search for the type of place you are looking for with keywords, and then hopefully get up photos that will show you locations around the UK (Or wherever you are), or you can message the user and ask them where they took the photo!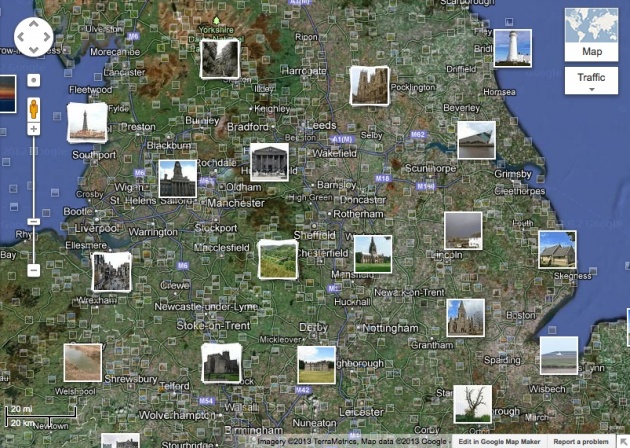 Google Maps is really good to search through photos of locations!

Tip Three: Location services!
There are lots of location services out there. They are pricey to use, of course, BUT they are willing to give advice for free. Salt Film is a firm favourite of mine. When looking for outdoor locations, they have been to so many locations around the country that they can just reel a few off for you to look at across London, or the UK! Certainly worth ringing for some advice!


Tip Four: What to look for on a recee!
"Is this the right location for my film?" Is of course, the vital question. But after that there are certain things to look out for while you're there, so you don't have to make two trips!
As its an outdoor location, you'll have to work out what to do for shelter for lunch time and breaks, and for cast when they aren't on camera- We're in the UK after all... what if theres a torrential downpour, is there anywhere you can wait it out?
Secondly... people are going to occasionally need to relieve themselves.. and you need to find somewhere for that! Try having a little drive around and seeing if theres any local pubs, shops, or even farm houses that might allow you to pop in and out of if you ask nicely. Make sure to find out what times you'll be able to get in places, don't want to be caught short!
Thirdly, Parking! Where are your crew and cast going to leave their vehicles and if they don't drive, how can they get to you on the day? Again, very important to think of ahead of time!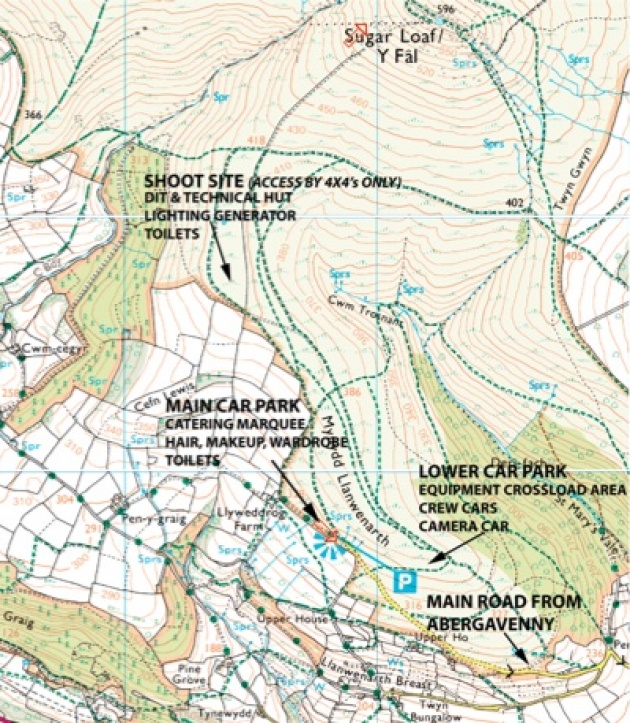 Things to look for and provide on a map for cast and crew!

Tip Five: Are you allowed to shoot there?
When I was shooting Turning the Tides, I naturally assumed the beach belonged to the council... turns out they didn't own it at all and it was owned by a private estate! I had to go through their property management to get sufficient permissions (which unfortunately I had to pay an admin fee for!) to make sure I wouldn't get thrown out on the day.
If it isn't owned privately, its best to let the council, and the police know what you are planning. This actually helped us out a lot on a night shoot we shot in a slightly dodgy area. The police were aware we were shooting, possibly with pricey equipment so they made a point of circling round and making sure we were ok on the night, which was great!
Also, make sure you bring a print out of whatever permission you might have to shoot there, I've been questioned on more than one occasion, either by nosey public or officials, its always better if you can cover your back, and keep the conversation short and sweet.
Turning the Tides! Shot in a location a 2.5 hour drive from home... so attention to detail was essential!

Tip Six: Movement Orders.
Once you have your location and have all permissions... test the post code you give on your satnav and make movement orders! Theres nothing like everyone turning up late because they couldn't find it! And mark on this the car park, bathrooms, kit storage, and anything else that will avoid you being pulled aside every 5 minutes with questions... leaving you free to concentrate on shooting!

Tip Seven:
If you're shooting in England, bring lots of waterproofs, umbrellas and sun lotion!