Bitcoin is a digital currency type which has encryption techniques that are used for regulating the unit generation for currency and in verifying fund transfers which is independently operating in a central bank. In addition to this, a Bitcoin is a network consensus that is enabling a newly created payment system and serves completely as digital money. It comes to be the first peer- to-peer (decentralized) payment network and it is being powered by the users without central authority or a middlemen. From the user's perspective; it is much like cash for Internet. It can also be considered as highly prominent booking keeping system entry during these days.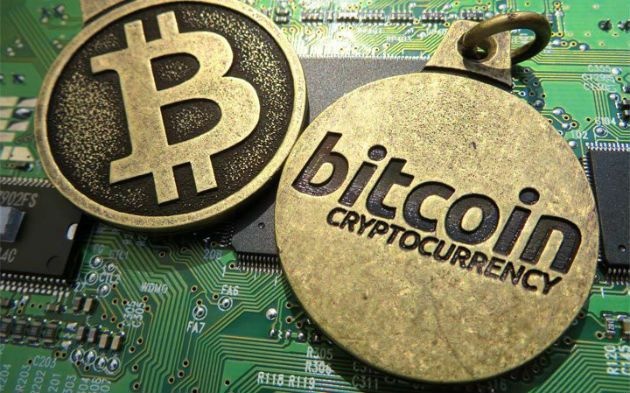 There are so many Bitcoin Exchange Platforms these days and each of these platforms prominently efficient in selling and buying Bitcoins. These Platforms are the following:
#1 - Bitstamp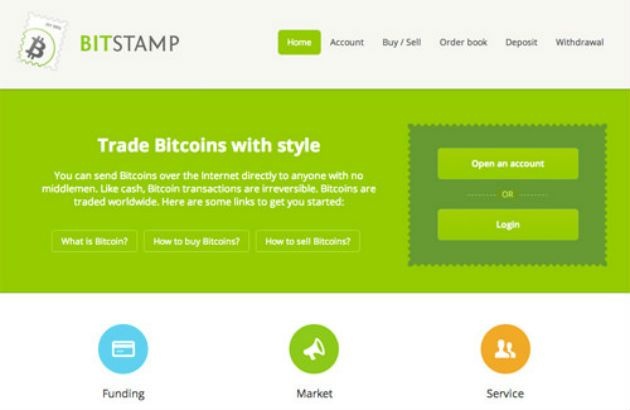 photo credit: hongkiat.com
Among all Bitcoin exchange platform, Bitstamp, a Bitcoin exchange based in the United Kingdom stands to be the top exchange when it comes to trading volumes. In fact, this is the platform that facilitates instant buy and sell orders for pair of BTC or USD together with deposits and withdrawals which are available in currencies. This top exchange platform (Bitstamp) is offering limit orders in traders wherein a pre-determined price can be used to sell and buy the orders. The exchange has earned its strong reputation into the Bitcoin World.
#2 - Bitfinex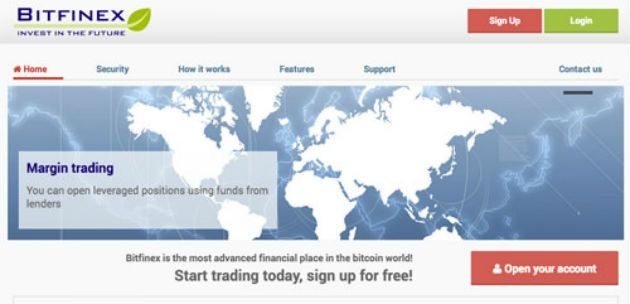 photo credit: hongkiat.com
Bitfinex is a platform that provides an advanced tool for trading including liquidity swaps to sell and buy Bitcoins, Darkcoins and Litecoins, margin trading and short selling. In year 2013, Bitfinex was launched and grow within a short period of time as part of the largest exchanges that that goes by trading volume or the USD. It is current platform that is under the beta testing period and has planned to add some new advanced features along. In addition, this is the platform that works with a security company (Arcui) to determine and prevent any intrusion.
#3 - BTC-e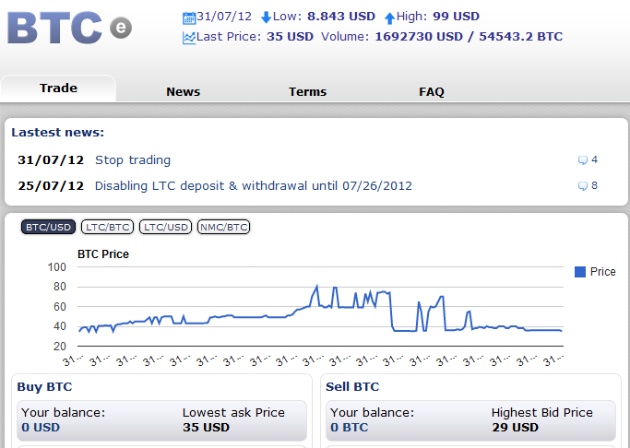 photo credit: bitcoinmagazine.com
It is a popular exchange as trouble started surfacing at Mt. Gox. The exchange of BTC–e has fee for carried out transactions within the platform and it is at 0.2 percent in every transaction made. But there can possibly be a variation since the fee will depend on every account. This exchange platform (BTC-e) uses an English interface and also a Russian interface. Some rumors about the company has spread that the company is not really headquartered in Bulgaria but in Russia. The exchange of this platform on its positive sides is offering a high volume when it comes to trading and provides an invaluable experience.
#4 - Coinbase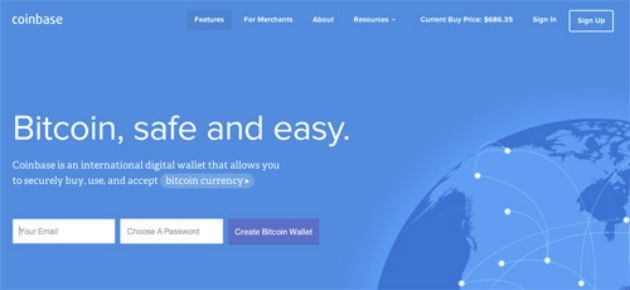 photo credit: hongkiat.com
Coinbase is one of the Bitcoin exchanges that have emerged because of its high profile and placing itself is one great advantage because it is perfect for spending, storing, accepting and buying Bitcoin. It also acts as merchant tool for some businesses and traders. This is a Bitcoin Exchange company that is based in San Francisco, California and has an initial offer restricted in U.S yet has entered Europe to providing selling and buying services for almost 18 countries.
#5 - Kraken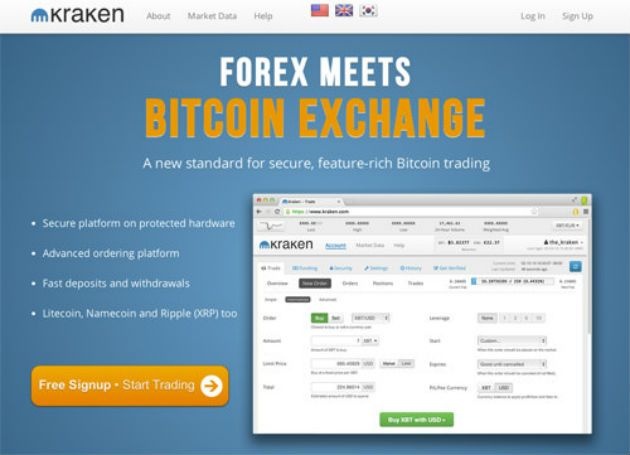 photo credit: hongkiat.com
If you are searching for an exchange company that is providing rich services features, Kraken is probably the Bitcoin exchange that you have been searching for. It has combined Forex trading and the Bitcoin exchanges to become a comprehensive service for traders and businesses. It also has an advanced form for orders including the Take Profit, Trail Stop and Stop Loss. Each of these forms allows trading in exactly how you want it to be done. These trading features by Kraken provide wide range of security such as for extensive legal counsel, strong relationship with the bank and full reserves.
#6 - Cryptsy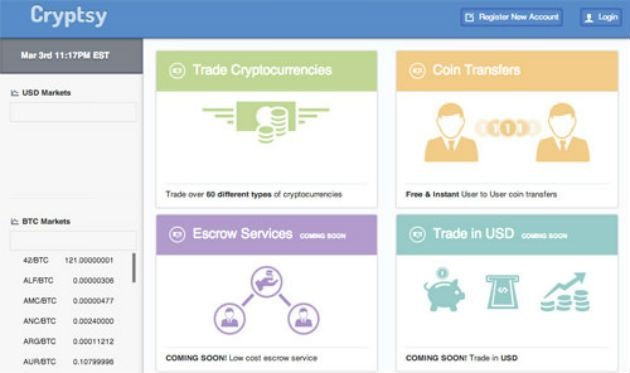 photo credit: hongkiat.com
It is a unique exchange platform because it is not just for Bitcoins but this is also a variant that is collectively called as the altcoins. This exchange provides services for trading in more than 200 various cryprtocurrencies including names such as Peercoin, Dogecoin, Mazacoin and more. The Cryptsy exchange platform is based in Florida. This exchange platform is planning to offer services for the merchants who are willing to accept various digital currencies as the payment mode.
#7 - BTCChina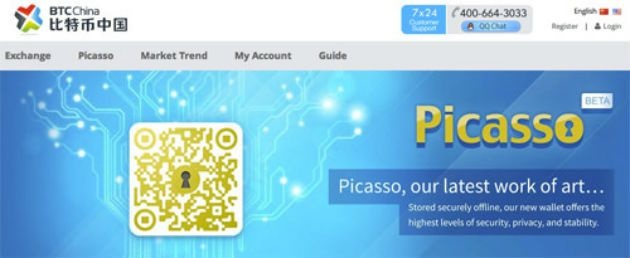 photo credit: hongkiat.com
It was in June 2011 when BTC China exchange platform, China's oldest, was founded and supports Bitcoin exchanges and Litecoins which are done in Chinese Currency (CNY) but it is allowing withdrawals and deposits in U.S and Hong Kong too. The world's biggest exchange by trading volume according to Bitcoinity.org, BTC China's liquidity of offers is the effect of its high volume and it serves as one of its advantages as an exchange platform. In addition to this, it is the platform that is offering a secured storage of Bitcoins since the exchange uses lots of cold storage strategies for a purpose.
#8 - Bitcoin Source
photo credit: bitsource.org
If you search for a new Bitcoin exchange platform, Bitcoin Source is a good option. It has a good reputation because of its acceptance for the deposits through different methods such as credit card payment like MasterCard, American Express, Visa, and Discover Card. It is the exchange that includes trading options with Euros and U.S dollars. And as a measure to prevent theft or loss, there is 98 percent in the fund which is stored in the cold wallets. Bitcoin Source also offers high quality of speed when it comes to finishing transactions and in cashing out with prompt account for funding facility.
#9 - CampBX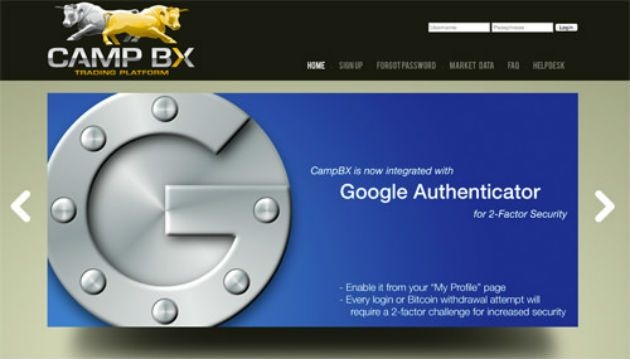 photo credit: hongkiat.com
With advanced trading features, CampBX counts itself into the top list of bitcoin exchanges. Some of its feature includes margin trading, short selling and Spend- X trades. This platform (CampBX) provides 99.99 percent of uptime and this is being daily audited by the security auditor which is McAfee. The CampBX is a bitcoin exchange which is the same with Justcoin when it comes to authentication process.
#10 - Justcoin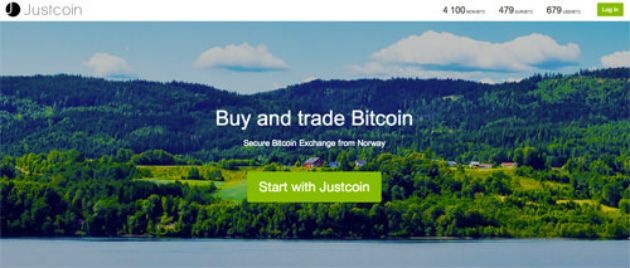 photo credit: hongkiat.com
Justcoin is a Bitcoin exchange in Norway. This is an exchange which is very easy to use and doesn't have advanced features for exchange or trading. When it comes to its security features, Justcoins stores bitcoins into an encrypted cold wallet which are also stored to a secure bank vaults. This provides two factors of authentication.
There are more platforms for Bitcoin exchanges out there. However, these given platforms are well selected and considered as they provide what most traders are searching for an exchange platform advanced features and benefits.