Tarantula
A biological researcher, Professor Gerald Deemer (Carroll), is trying to prevent the food shortages which will result from the world's expanding population. With the help of atomic science, he invents a special nutrient on which animals can live exclusively, but which causes them to grow to gigantic size. When his researchers try the nutrient, they develop runaway acromegaly and one of them is driven mad, half destroys the lab and attacks Deemer and injects him with the solution. As a result, Deemer gradually becomes more and more deformed while a giant tarantula ravages the countryside.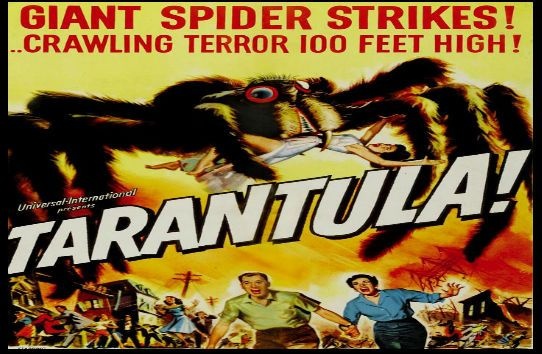 Earth vs. The Spider
When a man doesn't come home one night his daughter and her boyfriend go out searching and encounter a giant spider in a cave near the man's wrecked car. Coming back with the Sheriff, the spider is seemingly killed by DDT spraying, and the body then hauled for storage in the high school gymnasium. However, a loud dose of rock music by a teenage garage band revives the arachnid and sends it rampaging through the town.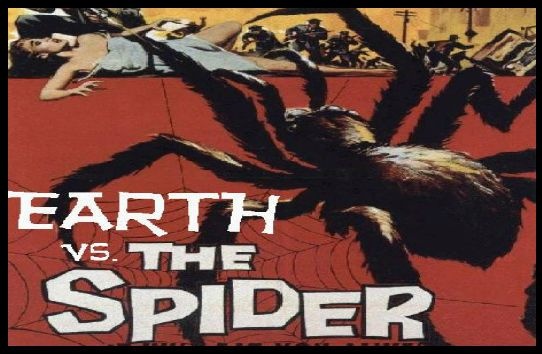 Arachnophobia
A large spider from the jungles of South America is accidently transported in a crate with a dead body to America where it mates with a local spider. Soon after, the residents of a small California town disappear as the result of spider bites from the deadly spider offspring. It's up to a couple of doctors with the help of an insect exterminator to annihilate these eight legged freaks before they take over the entire town.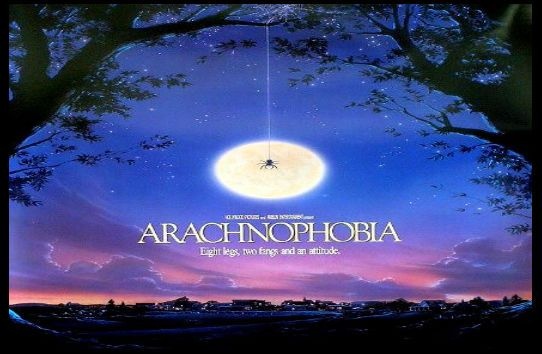 Kingdom of the Spiders
Investigating the mysterious deaths of a number of farm animals, vet Rack Hansen discovers that his town lies in the path of hoards of migrating tarantulas. Before he can take action, the streets are overrun by killer spiders, trapping a small group of towns folk in a remote hotel.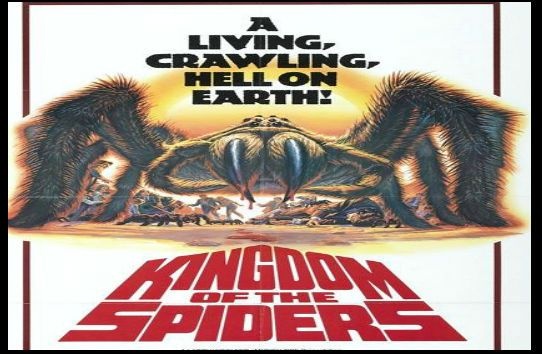 Big Ass Spider
A giant alien spider escapes from a military lab and rampage the city of Los Angeles. When a massive military strike fails, it is up to a team of scientists and one clever exterminator to kill the creature before the city is destroyed.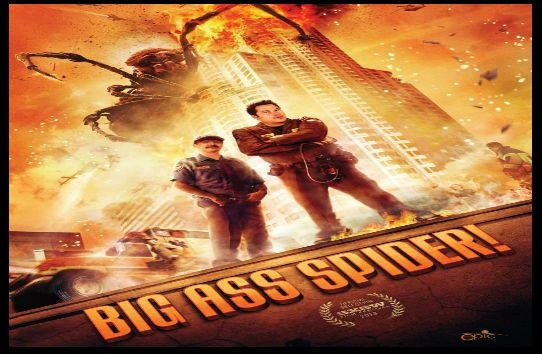 Eight Legged Freaks
A variety of horrible poisonous spiders get exposed to a noxious chemical that causes them to grow to monumental proportions.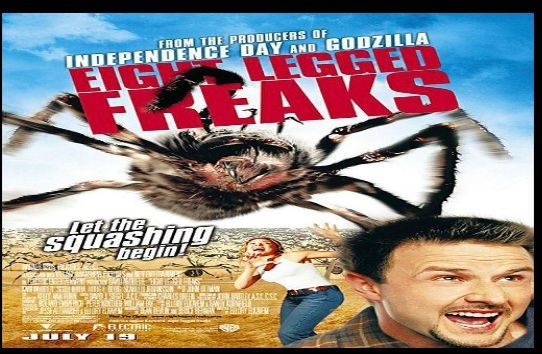 Top 6 Spider Movies of All Time. Created by HRCine (Historiasyrelatos3)