video credits: Alux.com via Youtube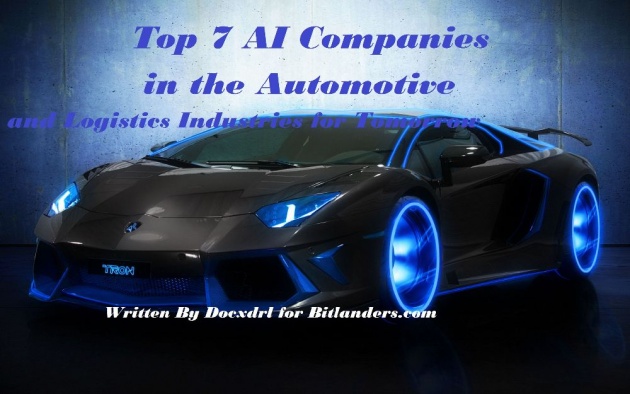 Top 7 AI companies in the automotive and logistics industries for tomorrow
The artificial intelligence (AI) explosion of the last couple of years has left no stone unturned. AI is moving forward instantaneously whether we want to accept it or not, machine learning AI and deep learning are playing an essential role in reshaping industries, medicines, agriculture and the future of what we know about technology entirely. Some companies in the world already know this and are investing heavily in artificial intelligence so they can be relevant.
It no secret that AI has changed what we know about autonomous industries in a way we never expected it too! Of course, I have written quite a few articles about the impact of artificial intelligence in the autonomous and transport industry;
The future of artificial intelligence in the transport industry
5 ways artificial intelligence is changing the automotive industry
The role of artificial intelligence in the truck industry
But here is the kicker, despite all these articles written, there is more to AI in the automotive industry. I intend to explore more about the changes and impact we are thus witnessing concerning the subject of AI in the automotive industry.
With these much known about AI in the automotive industry, we hope to take a closer look into the companies that innovate this field of AI.
Some of the companies (big boys) that are working tirelessly by infusing AI in the brands and product, you may already know. Follow me as we get to know more about them and why they are doing what they know how to do best;
Artificial Intelligence in the Automotive Industries
These are some of the best artificial intelligence (AI) companies in the automotive industries based on;
Self-driving cars
Until recently, it was known as Google self-driving car, but in fact, Waymo considered itself as a self-driving technology company that is interested in the safe movement of people and object from one place to another.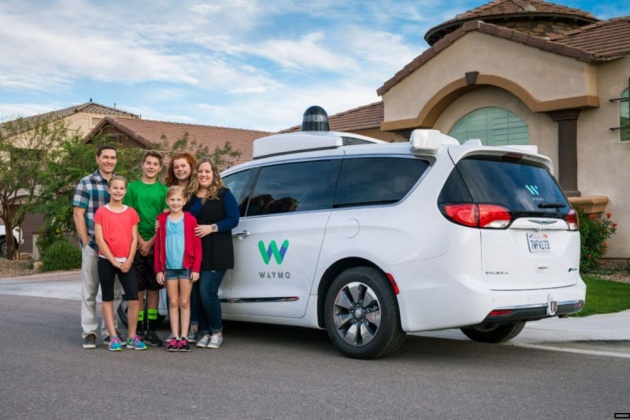 image credits: arstechnica
Another fun fact is, Waymo is currently exclusive to the US and its 25 cities that have witnessed the amazing self-driven cars. Waymo is unlike most self-driven cars because it handles more sensors and software's that detects other road users, such as motorist, bicyclist and pedestrians as well as inanimate objects from all directions at a distance of 2 football fields.
Nvidia is based known for her works with Graphics Processing Units (GPUs) for graphics-processors, desktop computers and mobile devices, but in 2014, it expands its horizon into gaming, Professional visualization, data centres and auto. And as the world is changing so also Nvidia as it is now focused on artificial intelligence.
The fun fact about Nvidia is its total acceptance and openness about the brain of AI cars, the intelligence behind machines and the Internet of Things (IoT) and its collaboration with other companies in striving for a better future and use-case of AI in cars.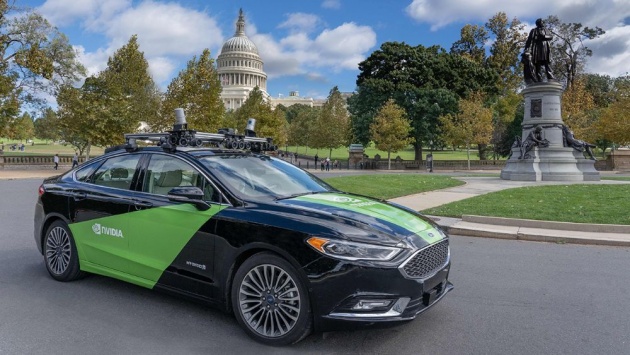 image credits: techquila
Now, Nvidia is not just all about graphics, but a leading industry in building, developing, analyzing, and teaching cars how to drive by themselves.
The breakthrough in automation and driverless cars is based on perceptions of how software's take data from the surrounding sensors as input and interpret it to help the car(s) navigate the roads better, but DeepScale is Squeezing AI where you need it to help with full automation of cars.
But DeepScale interest is based on the following
Assisted and autonomous driving
Semi-automated driving
Fully automated driving.
Deepscale is improving the accuracy and efficiency of perceptions systems in any of the above-mentioned systems in driving cars by leveraging deep neural networks (DNNs) so that safer driver assistance and autonomous vehicles perception to can find mainstream acceptance and applications.
Chat with me via Querlo to know more about Artificial Intelligence (AI) in the automotive industry
Building an autonomous vehicle has been on the minds of many startups. Drive.ai is one among the pioneers of such dreams. Back in 2015 when it was established by a group of PhD student's graduates, they never knew, the concept they have would have mainstream acceptance like it is now!
Drive.ai become the second company to remove the safety driver from its autonomous vehicles, right now, the company has seen more than $77 million in funding.
An important factor with Drive.ai cars is the three-dimensional high definition maps to support the self-driving technology of the car.
The company has a standing competitive advantage over other self-driving cars because its deep learning model is able to withstand conditions such as heavy downpour, narrow streets and broken red lights at an intersection.
It also has the ability to cope with night driving and often confusing reflection which is produced by wet roads.
It is another household name when it comes to AI-self driving cars. The company is not just into electric cars alone, but also into solar plants. When you speak of electrical cars, you speak of Telsa, but right now, Telsa is among the leading companies in the world with AI-technology for autonomous cars.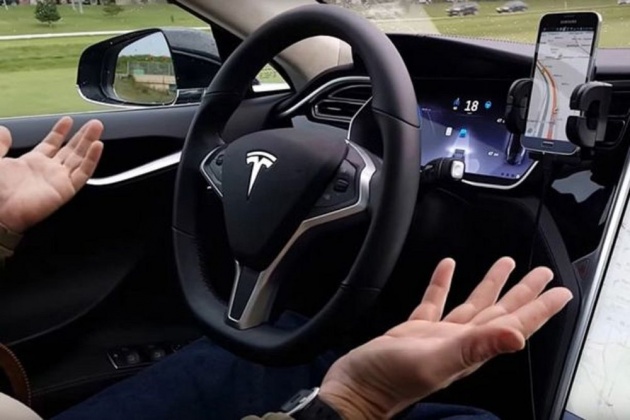 image credits: mirror.co.uk
Self-Driving Trucks & Logistics
Autonomous flashy cars from Waymo, Telsa, etc can distract your attention about what is happening in the truck or freight industry because this is not about luxury, but it all about speedy and accident-free delivery system of goods, services and logistics. Self-driving trucks are shaking and controlling the headlines all over the world and these companies are on the forefront;
Trucks have been in the business of moving goods & services, even logistic from one place to another and with one company leading the pack in the freight transport-OTTO
United Parcel Services popularly known as UPS is an American multinational package delivery and supply chain management company.
When it comes to trucks and logistics, you can just give it up for UPS, although, delivery is made on time and make do with their schedules every other day, UPS drivers live up with their 18 secrets that keeps them the best on road.
video credits: TOP of the WORLD via Youtube
Soon after the introduction of artificial intelligence in trucks, UPS also abide by it and became one of the leading company in artificial intelligence applications of self-driving trucks.
They also introduce hybrid long-range trucks that can change modes based on where they are. Using their subsidiary TuSimple, UPS has autonomous trucks all over the United State Postal Service delivering logistics, goods and services.
On A Final Note
Experts, studies and investors believe that artificial intelligence will act as the engine that propels, coordinate, shape and govern the creation of new values in automotive industry in the near future of today!
Both individuals and corporate bodies in the freight transportation industry and automotive in general, the challenge facing the industry is harnessing the power that comes with understanding how AI can change and impact the industry.
The dream of tomorrow is right in front of our eyes, as these companies reach out with all they have, they can change the industry for the better.
You are welcome to JOIN US!