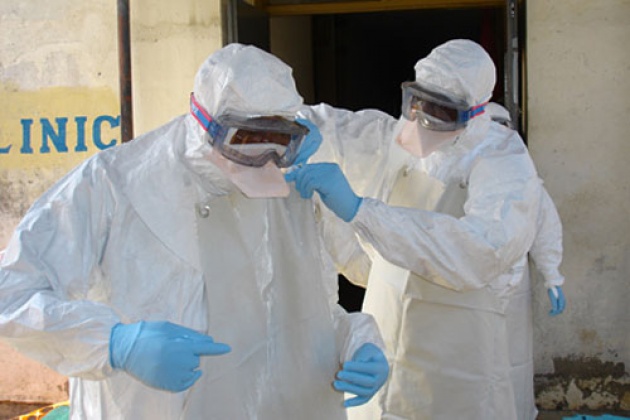 Uganda has become site of an Ebola haemorrhagic fever outbreak officially confirmed this weekend-20 cases, including 14 deaths have been reported since the beginning of July. The UN and relevant organs in particular the WHO (World Health Organization) are helping in the response with the Ugandan Government. "A team of experts from the Ministry of Health, WHO and Centers for Disease Control and Prevention (CDC) is in Kibaale to support the response operations," "All possible contacts that were exposed to the suspected and confirmed cases since 6 July 2012 are being identified for active follow up. The necessary supplies and logistics required for supportive management of patients are being mobilized." According to the WHO.
Previous Outbreaks:
According to reports from the WHO: initial cases were identified in a family from the village of Nyanswiga, where nine of the deaths were recorded. The deceased include a clinical officer who attended to a patient, and her four month-old child. Nine of the 14 deaths have occurred in a single household, according to WHO. Currently, two patients are hospitalized and are in stable condition. Both cases were admitted to hospital with fever, vomiting, diarrhoea and abdominal pain. However, neither of the cases has so far shown bleeding, a symptom that often appears in viral haemorrhagic fever patients. Uganda has previously experienced outbreaks of Ebola fever, but the most recent outbreak was declared over in early 2008. See our Blog for Film: "Ebola Feber Reappears".
Contact with Blood, Fluids and/or Organs of Primates & Antelopes:
The virus is transmitted by direct contact with the blood, secretions, other bodily fluids or organs of infected persons or animals such as chimpanzees, gorillas, monkeys and antelopes, and it has an incubation period of two to 21 days. Sufferers can experience fever, intense weakness, muscle pain, headaches and a sore throat, as well as vomiting, diarrhoea, rashes and impaired kidney and liver function. In the most severe cases, the virus leads to both external and internal bleeding. (From UN News Centre). WHO added that it does not recommend that any travel or trade restrictions are applied to Uganda. See "Global Alert from WHO re Ebola in Uganda".
Ambassador Muhamed Sacirbey - FOLLOW mo @MuhamedSacirbey


Facebook-Become a Fan at "Diplomatically Incorrect"








Twitter – Follow us @DiplomaticallyX







See more at our Popular Video Blogs & Current News Event Articles – www.diplomaticallyincorrect.org