Transfer Rumors- Part one
The transfer-windows are open, and now every soccer league around the world are trying to purchase players that they think will have a positive impact on the team, but also get rid of the dead wood in the team. Out with the old, in with the new. Recently, there have been clusters of rumors from nearly all the larger leagues (English Premier League, La Liga, Italian league Serie A, Bundesliga, etc.) Here are some of the most popular summer- transfer rumors that might occur, but also some rumors that might not.
Who has been one of the most sought over player so far in this summer transfer? I'm going to have to say Gonzalo Higuain is up there. The striker has moved to Real Madrid from River Plate in 2007, and since then has had amazing stats. He has 187 appearances for Madrid, with 107 goals. However less than half of these appearances he started for the team! The guy wants his show of stardom, and so he doesn't have a problem to moving to a team less genuine and crazed as Real Madrid. Earlier in July, everyone was nearly 100% sure that he would move to Arsenal, but lately the tables were turned after an offer from Arsenal (24 million euros) was turned down. Higuain, however, is still is interested in joining Arsenal; well at least more interested than joining the likes of Serie A Italian side Napoli who have offered 30 million for him; which Real Madrid is enthusiastic about. The only thing in the way is Gonzalo Higuain's decision…he stalled on the move to Napoli in the hopes that Arsenal might get back into the picture. He has asked for 2 days to think about joining the Italian team, after all Real Madrid accepted the price. Chelsea recently has also gained interest in Higuain…so the 3 teams he might join next season: Arsenal, Chelsea, and Napoli.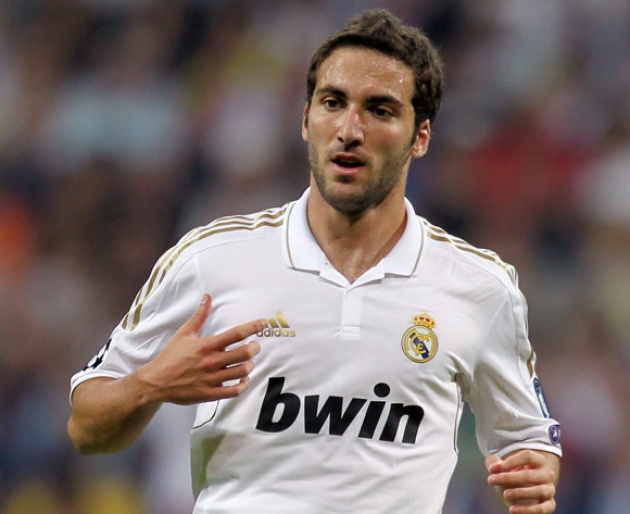 Lately, several teams have also been interested in adding Luis Suarez to their collection. With the selling of Higuain, Spain Club giant Real Madrid has the potential to launch an offer that is irresistible. Arsenal have also changed their #1 transfer target to be Luis Suarez, however chances will now become less likely IF Higuain chooses to spend the next couple years of his career in Napoli. Arsenal lately have been desperate on getting their hands on a consistent scoring striker. Last season Oliver Giroud, a signing they received from Montpellier, came short of Arsenal fans expectations however he showed some promise in the future. Arsenal always have a team that have the potential to play quite nice; and intimidate bigger teams but they are that team that take a look at the silverware, although never being able to grab it. This summer, they have a lot of cash to spend. If they really wanted to get Higuain or Suarez, they can easily throw out an offer of even above 40 million…but the management of Arsenal might do what they do every year; have cash to spent on one world class player, but ending up spending it on 3 mediocre players. Last season they have purchased worthy players such as Podolski, Giroud, and especially Santi Cazorla who has showed more potential than any player in Arsenal, winning Arsenal player of the year. Still, along with these 3 players arriving to Arsenal, it wasn't enough. For Arsenal fans like myself, Higuain or Suarez would do just fine. I'd even be happy with Wayne Rooney, although Manchester United is looking for a huge price tag. Former Liverpool player John Aldridge has said if Arsenal really wants Suarez, they would need to offer Jack Wilshere, one of the best midfielders in the English premier league, plus 15 million. Would Arsenal be willing to give up fan favorite for a proficient striker?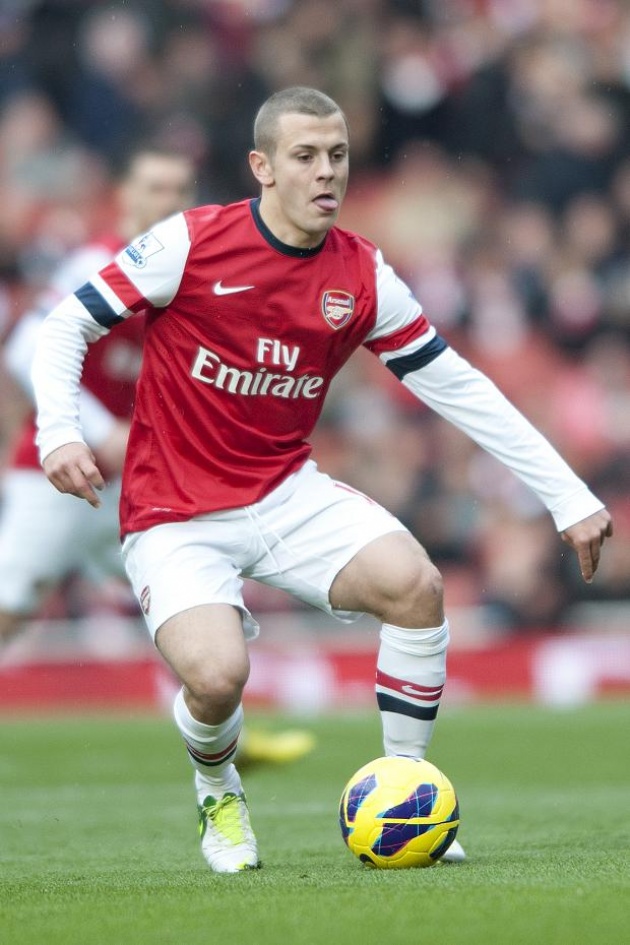 Will Wilshere + 15 million euros do the trick for Luis Suarez?
Lately, Gareth Bale has been at the top of Real Madrid's wish list however Madrid better expect to spit up 65 million euros for him; otherwise he will surely stay put at Tottenham Spurs. Manchester United have been keen on signing Cesc Fabregas from Barcelona, who is on top of their wish list however an offer of 26 million was turned down, and now Man United fought back and gave another offer of 31 million. So far, United fans have been anxious about at least landing one big name. This season the English Premier league and other leagues are landing a lot of world class players.This upcoming season, Chelsea, Man City and even Arsenal can dethrone Man United…
Cesc Fabregas, former player of Arsenal, who plays for Barcelona now. Manchester United have him at the top of their wish lists. Would he come join United before coming back to his favorite club Arsenal?
Stay tuned for more transfer rumors!