Travel inspiration from movies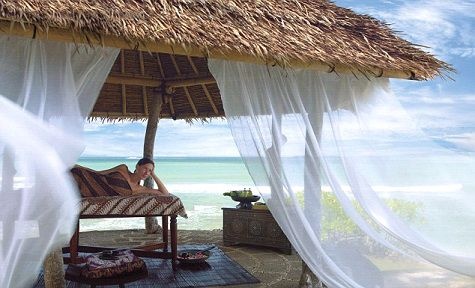 Have you ever watched a movie that makes you do your luggage and go to see the world? I'm sure you have, and many times. Here is the list of movies that inspire you to go on some nice destinations:





Eat, pray, love (2010)




The movie tells the story of a woman's search for everything, as she travels to Rome (pursuit of pleasure), India (pursuit of devotion) and Bali (pursuit of balance).










Letters to Juliet (2010)




While visiting Verona, Italy, Sophie (Amanda Seyfried) goes joins a group of volunteers who answer love letters. Sophie finds a letter of an elderly woman in search for her long lost love. They get in touch and Sophie inspires her to go on the search. You can see incredible beautiful landscapes of Tuscany, Italy.










The Beach (2000)




Richard (as Leonardo DiCaprio), sets off to Thailand, as found himself in the possession of a map. He wanted to experience something different from his everyday life. You can see Bangkok, Gulf of Thailand or Ko Phi Phi Leh, one of the most beautiful islands in the Andaman Sea.










Cast away (2000)




Cast away is a story about courage and the elevation for human survival. The movie tells the story about a man who survives a plane crash and ends up alone on a deserted island in a Pacific Ocean island. This is a movie any traveler would want to see, but not necessary to experience of loneliness.










Lost in Translation (2003)





Starring Scarlett Johansson, the movie gives a good trip to Tokyo when Scarlett's character, there with her busy husband, gets bored and meets Bob (Bill Murray), whom she discovers the electric feel of Tokyo.





7 years in Tibet (1997)




What better than to see Brad Pitt and travel to Tibet, the best place to go on a spiritual journey, at the same time? Awarded for Best Actor, Pitt plays the part of Heinrich Harrer, an egocentric Austrian mountaineer that comes to learn selflessness from the Dalai Lama.





The fact is that everyone loves films and adores to travel, so why not combine both of them? Well, the list can go on and on, but here is what I've come up with. If this article didn't make you want to travel, I'm sure it made you want to watch some movies, or maybe vice versa. Should I say "have a safe trip" or "enjoy your movie"?