Welcome back to the second part of love. Now I would like to tell you something more about love. I was astonished that love had caught our youngsters and now everyone has fallen in love with someone. How is the young generation making love? Do they really know what love is?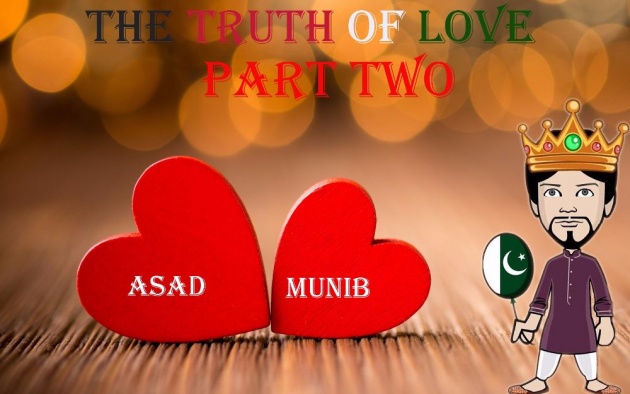 Image Credits: hopeforwomenmag.com (Edited by Asad Munib)
Here was the first part of Love; Have you checked it? Read below;
Image Credits: www.newspakistan.tv
For answers, I will explain them thoroughly here. But before I go ahead I want to complete the remaining parts of love or you can say kinds of love.
Love with parents:
Image Credits: Youtube
This type of love is indicated by organizations and institutes and also on social media. Love with parents is also ordered by religions. Parents help their children to grow up, take care of them with every aspect and fulfill their little desires and complete all of their duties without any fee. Parents fulfill all of their needs till their marriage. Why they do so? This is called love and it connects the parents with their children. We as being children of our parents should also pay tribute to their services and sacrifices in the form of love. Love with parents is natural and there is no doubt in it. That is the love which kills their own desires and they fulfill our needs.
Image Credits: lifehack.org
Parent do love their children a lot especially mother's love has no bounds. The mother who wakes the whole night and take cares of his child. She bears the pain when she gives birth to the baby. She has the long-term relationship with his child and she wants the peace and calm for his child.
We also do love with our mother a lot. My mother is the only one who takes cares of mine a lot. She is the only lady who helps me to find out the true way. I love my mother a lot as she is very close to mine.
Our religion Islam also asks us to love our parents. Our religion says us to take care of them with every aspect. We should take care of them and fulfill their needs when they become old. Islam tells us the uncountable rewards for helping our parents.
Video Credits: Multivoice Apo Channel via Youtube
Allah says;

Seeing one time with lots of love to your parents gives you rewards of completing Hajj activity.
So we can clearly understand the true meaning of love by our parents. Our great prophet Hazrat Muhammad had also advised us to respect and take care of our parents. He gave us examples and showed us the true meaning of love with parents.
Organizations and social media also give us lessons and talks every day to live with parents but many of them even don't take care of their parents. A special day is also celebrated every year which is known as mother's day. But true love with the mother has to be proven by us by taking care of our mother and father.
True love does not need publicity.
Dear friends, now I will move to the next kind of love which girl and boy love.
Girl & Boy love:
Image Credits: ilovehdwallpapers.com
Girl and boy love has various shapes, aspects, and types. Now this love has become famous, love with a girl has many aspects.
When a boy proposes a girl with I love you, it is known as girl and boy love. Boy and girl both are sunk in love and try to meet each other. They fix the date to meet each other in some outdoor location.
First date of love:
Image Credits: www.princesscutmovie.com
Girl and boy meet at some location and then boy proposes the girl and says her I love you. In return girl also says him same and they make the promise with each other to meet various times. In some conditions, they meet without the consent of their elders which gives the bad result.
Love before marriage:
Image Credits: media.wired.com
The love between boy and girl does not think good before marriage and it is prohibited by parents too. We have many examples that when girl and boy fall in love, their elders become angry and they try to stop them from meeting each other.
Love before marriage is also strictly prohibited by our Religion Islam. So if we think it then we can't even see a girl while observing our religion. Our Islam says to love a girl only after making marriage with her.
Why people become the enemy for lover & lovers?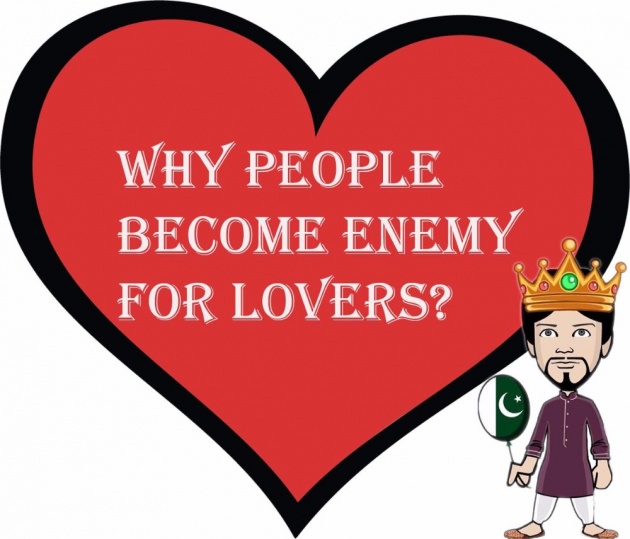 Image Credits: images.clipartpanda.com (Edited by Asad Munib)
People become the enemy for both boy and girl who fall in love with each other. This is natural and it occurs due to respect for their daughter and bright future of their boy. People usually think negative for the first time when they come to know about love.
The parents of girl feel very badly when they know about their daughter's love. They think that this love will destroy the future of their beloved daughter So that they try the best to secure their daughter from the boy.
Love after marriage:
Image Credits: squarespace.com
After marriage love between boy and girl is known very good and it is proof of the success of their marriage. Religion also insists to make love with wife and it has many rewards. Parents and elders also feel proud about their love and they think it very good for their bright future.
Video Credits: Dear Mango via YouTube
Love after marriage affects on their life as well on their parents too. Both families become closer and their relationship also becomes stronger. This love makes them closer and they feel good.
Dear friends, lit is not the bad thing to make but doing love on right time and with the right person will not only makes you happy but also feels proud for your elders. Don't love in your childhood with the girl because teenage love sometimes shows very bad effect.
Image Credits: hdwallsource.com
So always, but on right time with right person hope you will understand my words. Thanks for your precious time.
Written by Asad Munib
Please note:
Above written article is my original and not a single word is copied from anywhere, so copying, rewriting or changing anything on my blog is strictly prohibited.
Thanks
© Asad Munib. All right reserved