After the typhoon, this is what's left. We had no electricity and water for 1 week. We are still lucky because our neighboring towns had no electricity for about a month.
Our Rambutan tree has been defoliated and Its branches scattered.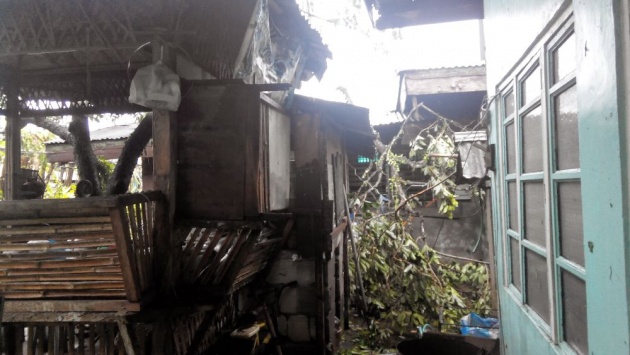 Our garage roof, blown upwards.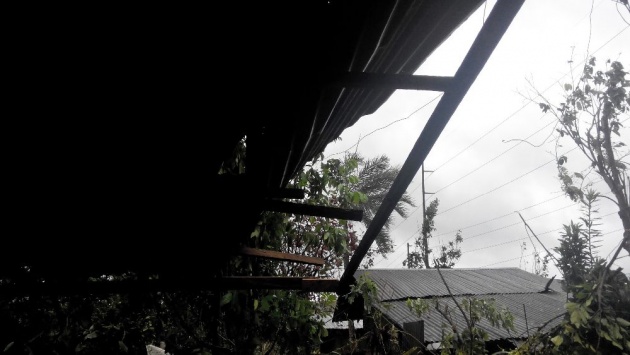 Leaves and branches of trees and plants scattered all over the place.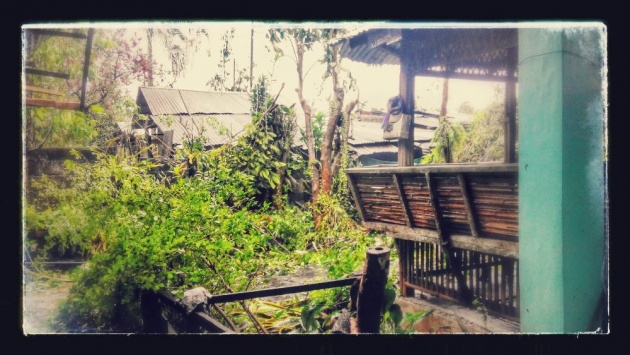 Torn roof of our house.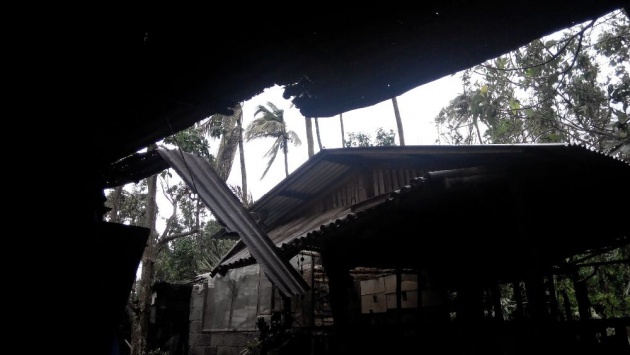 Our garage and dirty kitchen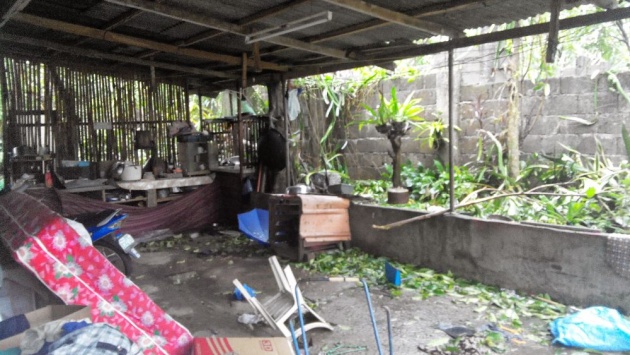 The roof of our comfort room area, blown away.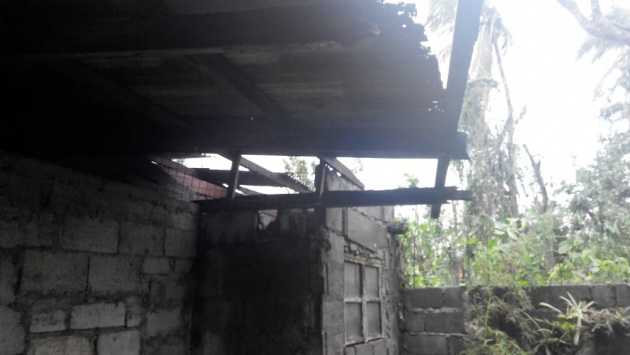 Five out of 10 units of my PC was damaged by rain water.