Typhoon Haiyan, the Philippines' worst typhoon to date, has displaced over 4 million people, which means evacuation centers and supplies are an increasing concern for the country.
According to the New York Times, approximately 350,000 citizens are living in approximately 1,500 evacuation centers. As we can imagine, situations are dire. People everywhere are lacking basic necessities for sanity and survival including food, housing and basic sanitary needs due to the typhoon.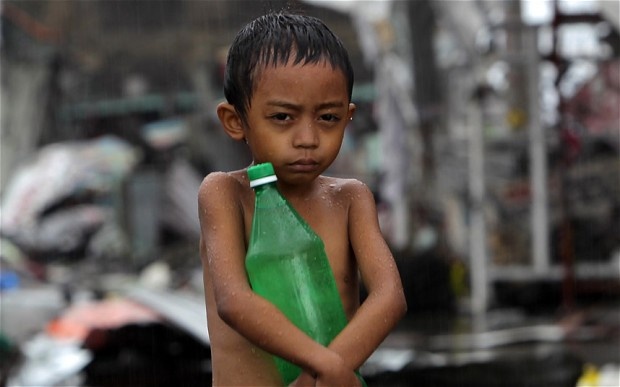 The government is trying their best to aid their displaced men, women and children as fast as possible but honestly speaking, they can't do it alone. They need international help. Can you imagine sitting in a basketball stadium wondering if you'll have food for the following day, or standing on the side of the road, waiting, hoping someone will have a kind heart to help?
I'm sure we would not want to trade places, especially when tensions and frustrations rise with time. Displaced citizens can only stay for so long until they will ultimately have to move onward and leave the churches, houses, evacuation centers and the like that they are currently inhabiting.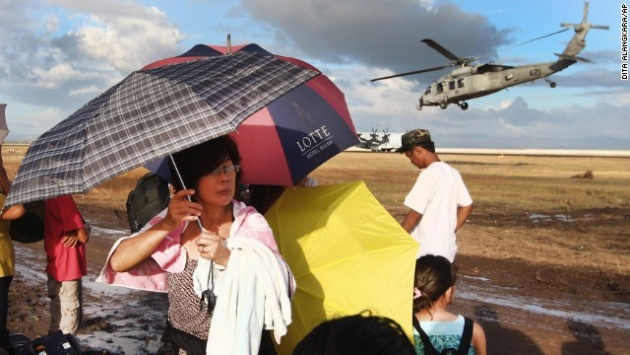 Farmers in the Basey town are wondering whether or not they will have enough funds to plant crops for the following year. Now if farmers do not have the funds to plant cops, the town's citizens will have an incredibly difficult time finding food for years to come.
So where do you come in? Well, the best part of it all is that we can all help, even a little bit. In this hour of need, if we cannot physically help the displaced, we are able to see our donations directly helping those in need.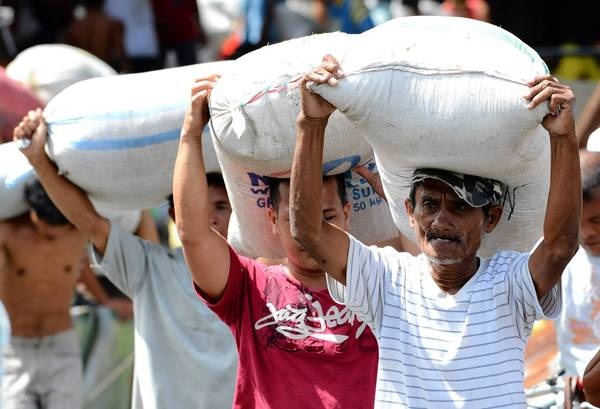 For those of us who are willing and able to help even a little, I strongly feel we should. I'm sure we can all relate to a situation when our country needed help, so why not do the same for someone else?
Picture Credits: www.cnn.com; www.timeslive.co.za; newsinfo.inquirer.net; www.latimes.com; www.telegraph.co.uk