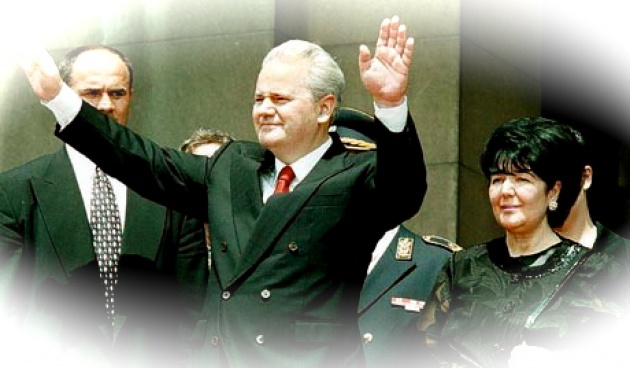 UN failing its own principles in Syria? Recently the UN offered a new set of guidelines for mediators in how to address evidence of grave violations of international humanitarian law and deal with those directly responsible or through the chain of command. The new code of conduct is intended to discourage impunity and/or turning a blind eye, (a behavior that eventually contributed to further crimes and the legitimization of the consequences/fruits of such crimes in Bosnia & Herzegovina and several other conflict zones). Is this code of ethical dealings though already being watered down in Syria? UN Mediators are regular callers upon Assad in wake of strong evidence of systematic violations of international criminal law by his Regime and after continuing serial atrocities. There has been a long-standing view that had previously governed diplomats/mediators that appears to continue to prevail in the old-diplomatic guard: peace and justice are inconsistent with each other, and justice must take a back-seat to "missions on behalf of peace." We think this to be convenient, self-serving rationale that camouflages division within the UN Security Council, ("Disingenuous Inaction Group on Syria"), but also allows mediators to move beyond the bounds that ethics, rule of law and justice would objectively tolerate. "Can Annan/UN Afford to Look Away from Syria Crimes". As in Bosnia, the evidence in Syria is that sacrificing justice for peace in fact has the continuing effect of more crimes and less rule of law and no peace. Read: "Institutionalizing Syria Conflict ala Bosnia"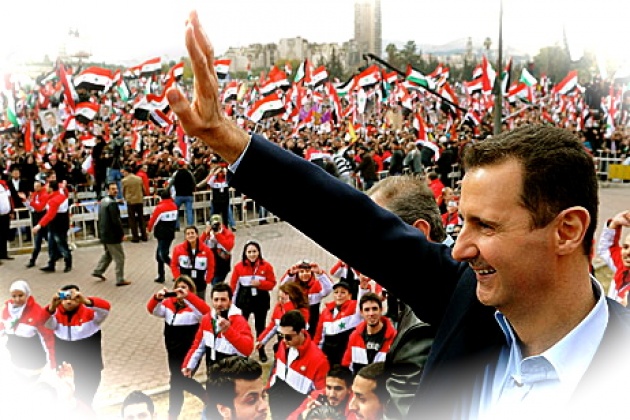 Rising Scale of Violence & Grave Violations
The rising scale of violence and grave violations of international humanitarian law is not news, but the continued failure to refer Syria to the International Criminal Court continues to be an offense to the Rule of Law and provides the offenders with sense of impunity. Whether Assad Regime or various opposition groups, there is a sense that more brutality bears no legal consequences and perhaps will convince the other to give-up. Justice as well as history will be defined by the victor, as has been the precedent overwhelmingly. Thus, the Report of the Independent International Commission of Inquiry (CoI) on Syria, mandated by the UN Human Rights Council, which states that indiscriminate attacks against civilians are now occurring on a daily basis in many areas of the country including Aleppo, Damascus, Dera, Larakia, Idlib and Homs is not news, but what next with the evidence of such crimes. Finally, it should be emphasized that most such crimes occurred and/or escalated after various Arab League and UN efforts to negotiate with Assad – most after the appointment of Kofi Annan as Special Envoys and even greater efforts to engage the Syrian Regime.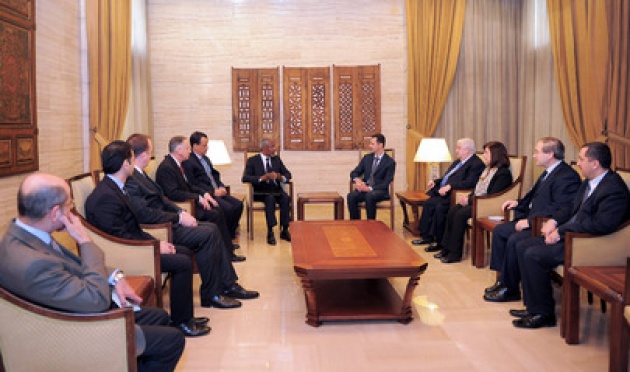 Systematic Crimes by Assad Government:
"Gross violations of human rights have grown in number, in pace and in scale. Civilians, many of them children, are bearing the brunt of the spiraling violence," the Chair of the Commission, Paulo Pinheiro, told the Human Rights Council. Further, according to Mr. Pinheiro the Commission's investigations and interviews conducted as recently 2 weeks earlier had found reasonable grounds to believe that Government forces and members of the Government-controlled militia known as the Shabiha, had committed war crimes, gross violations against human rights and crimes against humanity. Such violations include murder, summary executions, torture, arbitrary arrest and detention, sexual violence, violations of children's rights, pillaging and destruction of civilian objects – including hospitals and schools.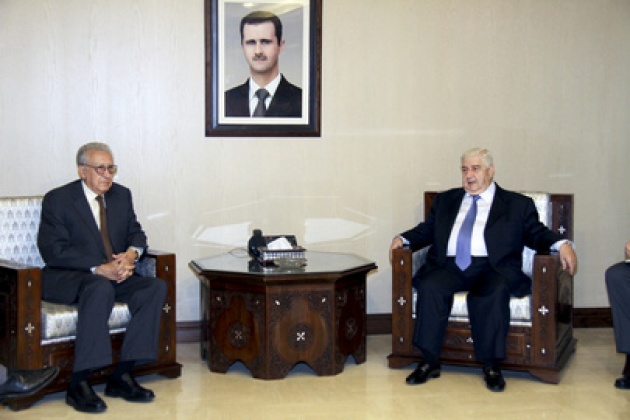 Armed Anti-Government Opposition also Has Some Responsibility:
According to the Report: anti-Government armed groups have also committed war crimes, including murder and torture, Mr. Pinheiro said. In addition, children under 18 years of age are fighting and performing auxiliary roles for anti-Government armed groups.
Worsening humanitarian as well as Human Rights Environment?
The Report stresses a deteriorating socio-economic situation - 2.5 million people in need of humanitarian aid, and more than 1.2 million people internally displaced, (half of them children), according to the Office for the Coordination of Humanitarian Affairs (OCHA). Part of the cause is also the biting impact of sanctions directed at the Assad Regime but having the gravest impact upon ordinary citizens now tortured by almost 2 years of conflict and repression. Mr. Pinheiro also warned that the conflict is spilling over into neighboring countries, threatening stability and security in the region. He called on the international community to deploy renewed efforts to support the mission of the Joint Special Representative of the UN and the League of Arab States, Lakhdar Brahimi, to stop the violence and find a durable solution to the crisis.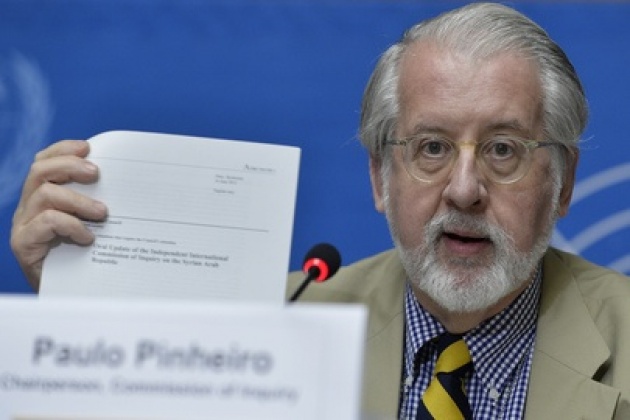 List of Perpetrators of Grave Violations:
According to Mr. Pinheiro a confidential list of individuals and units that are believed to be responsible for violations will be provided to the UN High Commissioner for Human Rights, Navi Pillay. However, he said the names would not be publicly released because suspects were entitled to the presumption of innocence and because there is no mechanism in place yet to hold perpetrators responsible where allegations could be contested. However on this point I differ from Mr. Pinheiro's view both as to legal logic and focus of the Commission's encouragement.
First, in most legal systems, the naming of suspects is not inconsistent with due process. Second, Mr. Brahimi's efforts deserve reciprocity of support, but that means that the UN/Arab League envoys should also urge UN Security Council referral of the matter to the International Criminal Court – an step that just might have deterrent effect on more crimes and civilians being targeted: "Kofi Annan Srebrenica Lesson to Syria"..So far, the two envoys, Annan and Brahimi have failed to undertake such action, which we believe must be seen as part of their commitment to the Rule of Law and the principles of the United Nations. The UN Human Rights Chief, High Commissioner Navi Pillay has been unequivocal in her demand for the rule of law and the ICC to be invoked in Syria, while also supporting efforts toward a political solution of the crisis. Read: "UN Security Council Must Refer Syria to ICC Says UN Human Rights Chief".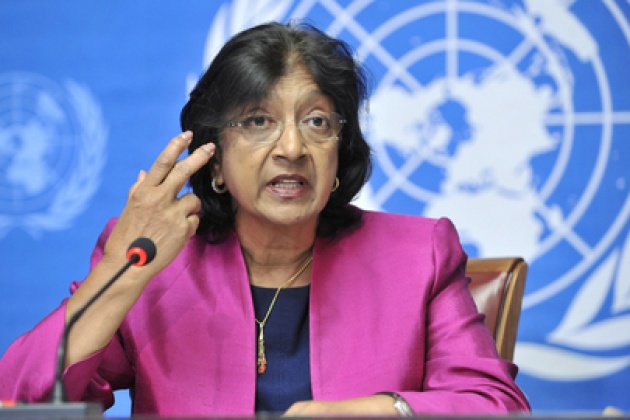 Assad Gocernment Rejects Evidence:
Faysal Khabbaz Hamoui of Syria said the Government regretted that the Commission's report was "neither accurate nor objective" and that many testimonies in the report have no legal value. He also stated that many international parties are working to worsen the crisis by "instigating the media and training, funding and sending mercenaries to Syria." Mr. Hamoui added that Syria had cooperated with all initiatives to settle the crisis but terrorist groups in the country had no interest in reform or democracy and sought only to fragment the Middle East. This denial of overwhelming evidence of systematic abuses though only further confirms responsibility of the Assad Regime in failing to act consistent with its legal obligation to investigate, counter and/or prosecute within Syria's legal system such abuses/grave violations by forces loyal to/under its effective command.
Also Read: "Annan's Resignation New Opportunity for Peace?"
Ambassador Muhamed Sacirbey - FOLLOW mo @MuhamedSacirbey


Facebook-Become a Fan at "Diplomatically Incorrect"








Twitter – Follow us @DiplomaticallyX







See more at our Popular Video Blogs & Current News Event Articles – www.diplomaticallyincorrect.org