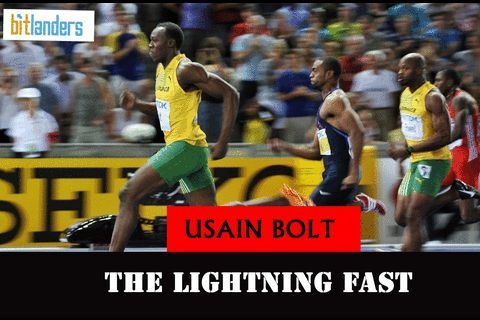 image credit: google.com/editedbyme
Olympic Games have always been proved a very ultimate and rare platform for the athletes to show their athletics, and it's also right of I say it is also the best platform to become a worldwide star personality. Because all the eyes and cameras of International media are focuses on the athletes as well as their performances. Also it is determined that the career of athletes reflects purely on the basis of Olympic Games statistics. With havin critics and fans, this event is the most foremost even of the world in which athletes of more than 200 countries participates.
Olympic contains several games with different styles to play and watch. The most common and popular among them is sprinting. It is very famous because of its duration which most of the times is on seconds or minutes, which suites the spectators and encourages them to come out at stadium to watch. As this sprint game looks easy to watch, it's inversely difficult when it comes to play and appear in it. It requires very outstanding fitness and lightening fast sprinting to break the hurdle by your own body. Being one of the most glamorous and interesting game of the event, it has produced several winners and stars which have received love from all around the globe.
Whenever we talk about the Olympic Games or sprinting, we must mention those star athletes who made this event more charm full by their appearance and provide glamour by their brilliant athletics
Here we talk about the hero whose heartwarming performances let the world to fall in his love. USAIN BOLT, the famous hero and among the terrific players of the game who impressed entire world with his blistering records and lightening sprinting.
Born on 21 August 1986 at Sherwood content, Kingston, Jamaica later declared as the fastest sprinter of all time. In childhood, when his parents Wellesley and Jennifer Bolt ran the local grocery store in rural area, Usain spent his time in playing sports. He used to play cricket and football with his brother Sadiki in childhood. Later saying,
"When i was young, i didn't really think about anything other than sports". -Usain Bolt
In the beginning of his life Usain Bolt joined Waldensia Primary, where he first began to show his sprinting potential. When he was 12 years old, he had become the school's fastest runner over the 100 meters distance. After his admission to William Knibb Memorial High School, Usain continued to focus on other sports, but his coach already noticed and aware of Usain's speed and urged him to try track and field events. As this school had a successful history in athletes with past students, so the coaches Pablo Mcneil former sprint athlete and Dwayne Jarret coached bolt, encouraging him to utilize his energy and focus on improving his athletic abilities.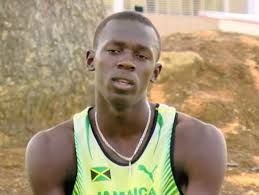 image credit: google.com
Bolt in early life.
Early competitions:
Usain bolt made his first appearance at the age of 15 at World stage of 2002 World Junior Championship in Kingston, Jamaica, where he won the 200-meter dash and become the youngest World-junior gold medalist ever.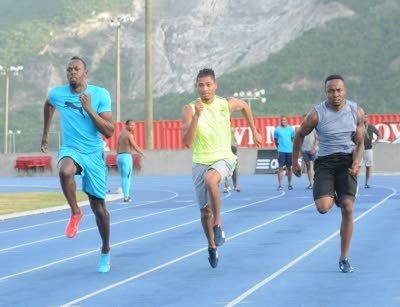 image credit: google.com
Usain bolt running in World Championship at Jamaica
International career:
Despite a keen cricket and footballer, the athletic qualities in Usain bolt are inborn. Due to this he successfully managed to become an athlete and started his professional career.
Usain was selected for the Jamaican Olympic squad for Athens Olympics 2004. He was eliminated in first round and suffered by a torn hamstring. From 2004 to 2007 he suffered from different injuries and suffers a lot, also in this passage he made some serious decisions by changing his long time coach Pablo Mcneil with Glen Mills.
The year 2007 proved to be a major breakthrough for Bolt, as he broke the national 200-meter record held for over 30 years, and earned two silver medals in World Championship at Osaka, Japan.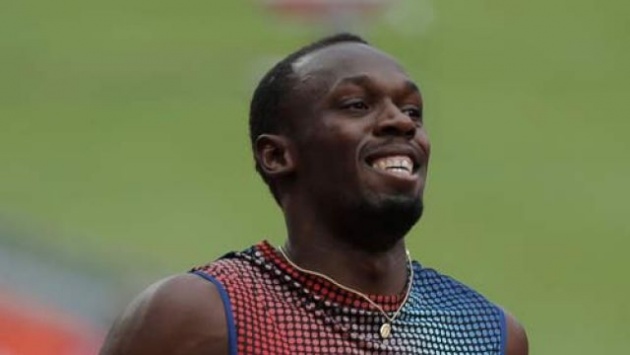 image credit: google.com
Usain Bolt in his early career.
Olympic career:
After so many struggles and hard working, he broke all the barriers and hurdles of hardships through his efforts and didn't let his hard working go in vain. It is due to his efforts which makes him stronger and let him to the sky of success.
It is a dream of every athlete to have a shiny career like Usain Bolt. What Usain has achieved in Olympics is quite impossible in looking but when it comes to the determination and self believe of himself, everything looks in his range and radar.
He, after recovered from his hamstring injury appeared at Beijing Olympics 2008 which was proved a marvelous and memorable event for Usain Bolt. He came up in that tournament very brightly as he broke the World record of 100-meter final sprint winning in 9.69 seconds. This wasn't enough for him to sit calmly as he won 200-meter sprinting and 4x100-meter relay and successfully bagged 3 gold medals in Beijing Olympics.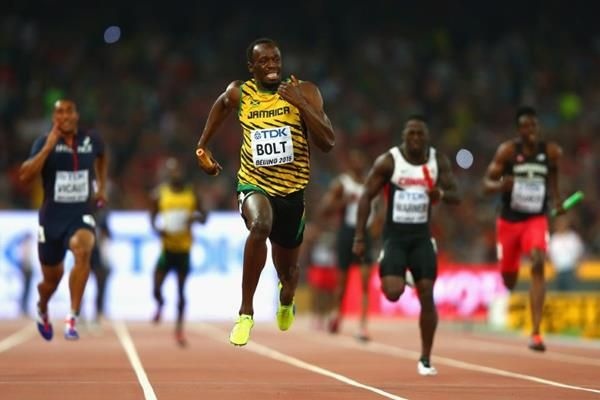 image credit: google.com
Usain Bolt pictured while running in 4x100 meter relay.
After his brilliant performance at Beijing Olympics, he had shown the World what he is capable of, and the entire World and sporting authorities admire his potential and skills.
He then participated in London Olympics 2012 with highly spirited confidence. Like what he done in past, He kept his performance same at London Olympics and won 100-meter gold by finishing in 9.63 seconds (just slower than 0.05 seconds than his previous record). His hunger of achieving and winning wasn't fulfilled as he also stroked twice more in 200-meters and 4x100 meters relay. After this he ended this Olympics in his own unique style by bagging 3 gold medals in his bank.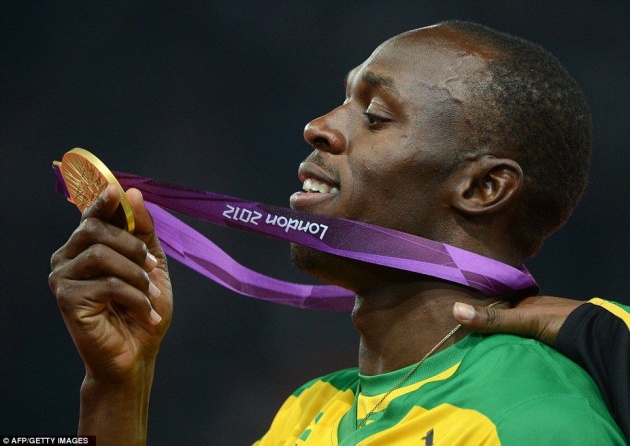 image credit: google.com/gettyimages
Usain Bolt after winning gold medal at London Olympics
Video Source: Youtube.com
Usain Bolt performance in which he made the world record by finishing 100 meter in 9.57 seconds at London Olympics 2016.
Usain Bolt Playing his 4th Olympic Games of his career consecutively in Rio, Brazil which had started from 4th August 2016. Like traditionally, he started his Olympic performance splendidly by winning 100-meter easily. Furthermore he possessed all thrice medals (200 meter, 4x100 meter relay) in very fruitful manner. With his mind blowing performance in last three Olympics he also announced to end his golden career after "Triple-Treble" by going retire from Olympics.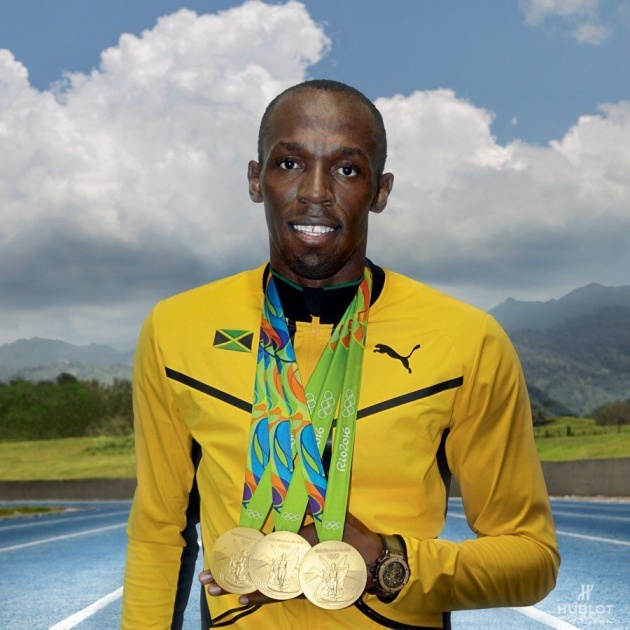 image credit: twitter.com/usainbolt
Usain Bolt after winning triple gold medals at Rio Olympics 2016.
Video source: youtube.com
Usain bolt's last performance of his olympic career in 4x100 meter relay at Rio Olympics 2016.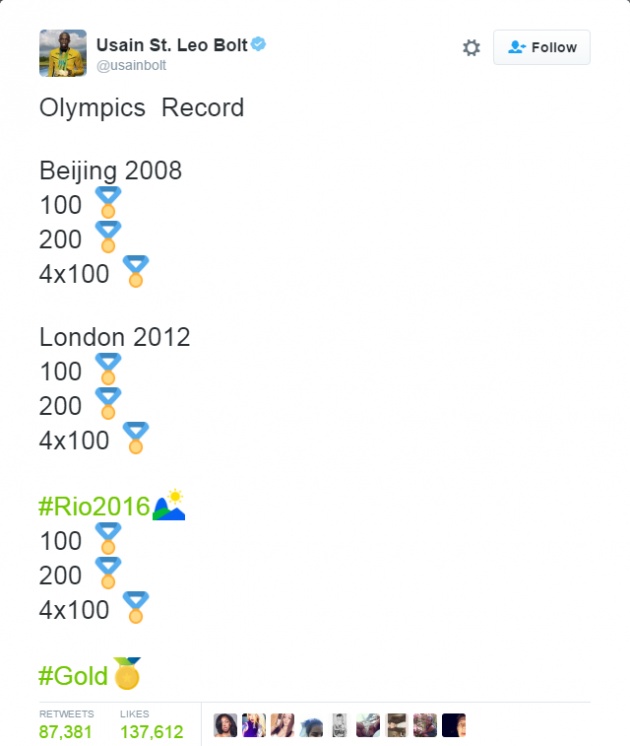 image credit: twitter.com/usainbolt
Usain Bolt tweeted after his historic achievement "Triple-Treble" in Olympics.
This "Triple-Treble" performance of Usain Bolt has proved that his Olympic career is as shiny as Gold. Speaking in an interview after winning 100-meter at Rio, He said: "I've proven to the World I'm the greatest, I can't prove anything else." -Says Bolt
Further speaking to the journalist he said,
"I am always going to bring my charisma to the sport." He added, "I want to remember like Pele and Muhammad Ali."
This legendary Olympian is always a source of pride for his friends, family, parents and others etc. His parents (Wellesley and Jennifer) said about him: "After he was born, I noticed that he was fast because after three weeks he was pushing because he was so strong". When asked about the diet of Usain Bolt his parents replied, "We kept him on track for athletic success, giving him a yam-heavy Jamaican diet". "In Trelawney, we grew yam as our main crop so Usain got a lot of yam to eat", Jennifer Bolt said.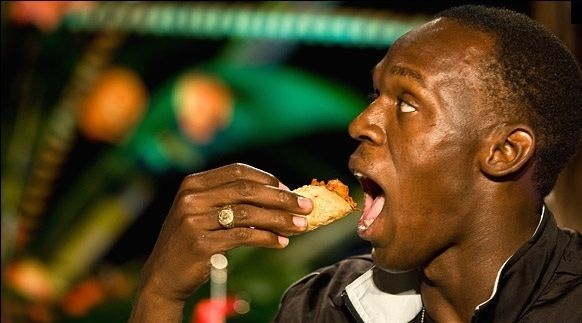 image credit: google.com
Usain Bolt eating Mcnuggets.
Having achieved so much in his Olympic career Usain Bolt finishes his career on a very high note. When asked on his achievement of securing a "Triple-Treble" in Rio, he said:
"That would be awesome!"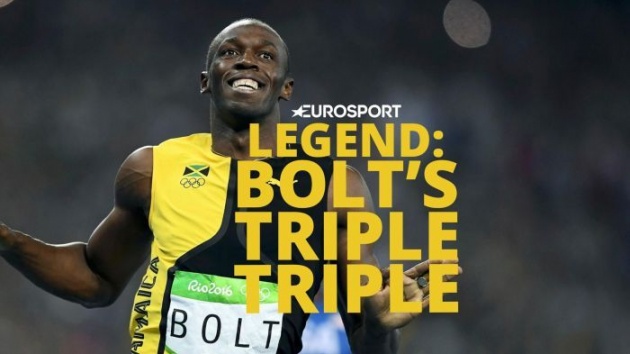 image credit: EuroSport
The career of Usain Bolt is as shiny golden as his achievements. The history, biography and struggle of Usain Bolt are an inspiration for all and a model to be followed, and the way he is so determined towards his goal is influential and a lesson as well. There is no doubt about the fact that the name of Usain Bolt will always be remembered in the history of Olympics due to his jubilant performances. Whenever we recalled the heroes of Olympics, we found souvenir picture of Usain Bolt in our memories. In fact Usain Bolt is an unsung athlete and living legend of the World and his name will always written with the letters of gold.