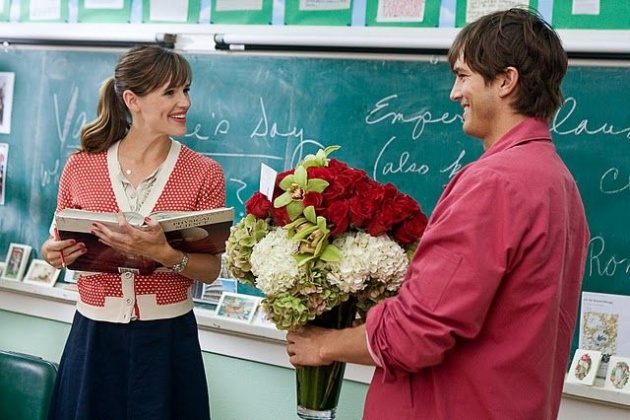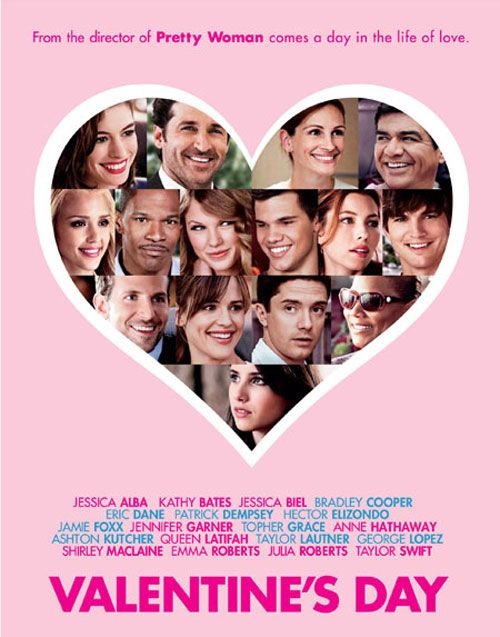 Valentine's Day
Garry Marshall successfully refine Pretty Woman (1990), who also drove Roberts and Gere became best couple in the 90s. And now, Marshall returned through Valentine's Day (2010), unfortunately, was too old Gere and Roberts did not want to waste a lot of time to act in romantic comedy movies. Seemed unsure of himself, Marshall invited more than a dozen actors and actresses to participate in the film, ranging from Jennifer Garner to Emma Roberts, Bradley Cooper to Taylor Lautner.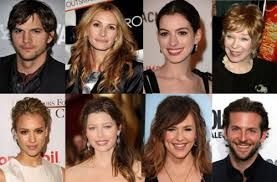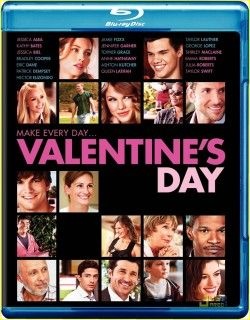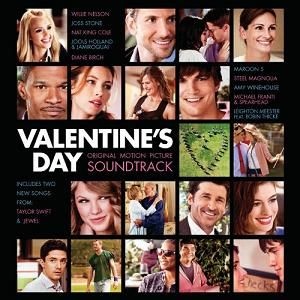 Story Valentine's Day began the morning of February 14th through several scenes in bed, from Reed (Ashton Kutcher) apply Morley (Jessica Alba), grandparents, Edgar (Hector Elizondo) and Estelle (Shirley MacLaine) share the prize, Julia (Jennifer Garner) work left Harrison (Patrick Dempsey) to scene Liz (Anne Hathaway) shooting Jason (Topher Grace). In addition, there is the story of high schoolers Grace (Emma Roberts) and Alex (Carter Jenkins), Willy (Taylor Lautner) and Felicia (Taylor Swift) and little Eddison (Bryce Robinson). The similarities, they are all in love on Valentine's Day.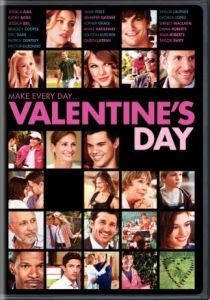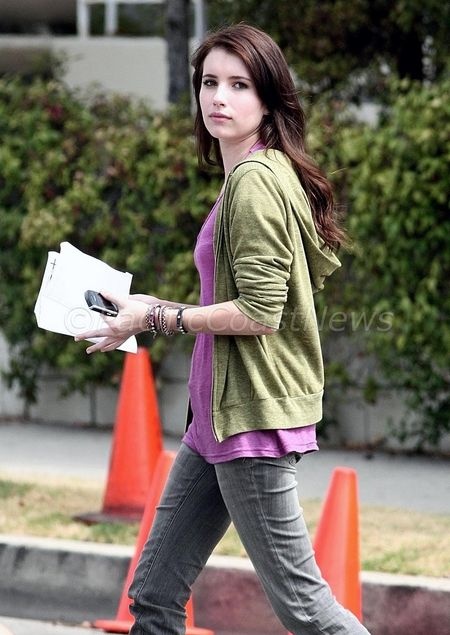 However, the story is not complete yet without the haters valentine, presented through figures Kelvin (Jamie Foxx) and Kara (Jessica Biel). Subplotnya itself is actually simple in which all the characters are made relate to each other, and although scriptwriter Katherine Fugate tried to present the twist through berinteraksi Holden (Bradley Cooper) and Kate (Julia Roberts) in a plane to LA as well as the presence of a football player Sean (Eric Dane), unfortunately , movietard already know the twist before watching it.
At least time on screen makes all the characters are displayed not exhaustive, as a result, some actors and actresses acting mediocre, even Swift just looks very disturbing. That stole my attention precisely Hathaway very cute play as a adult phone entertainer. Unlike Love Actually (2003) which resulted in love with fresh perspective, Valentine's Day dominated with flowers, pink, brown to love songs is proof that a film, which despite having an ensemble cast star, in fact, unable to help the plot is so Cliche ,