Video Credits: Sharon Lopez via Bitlanders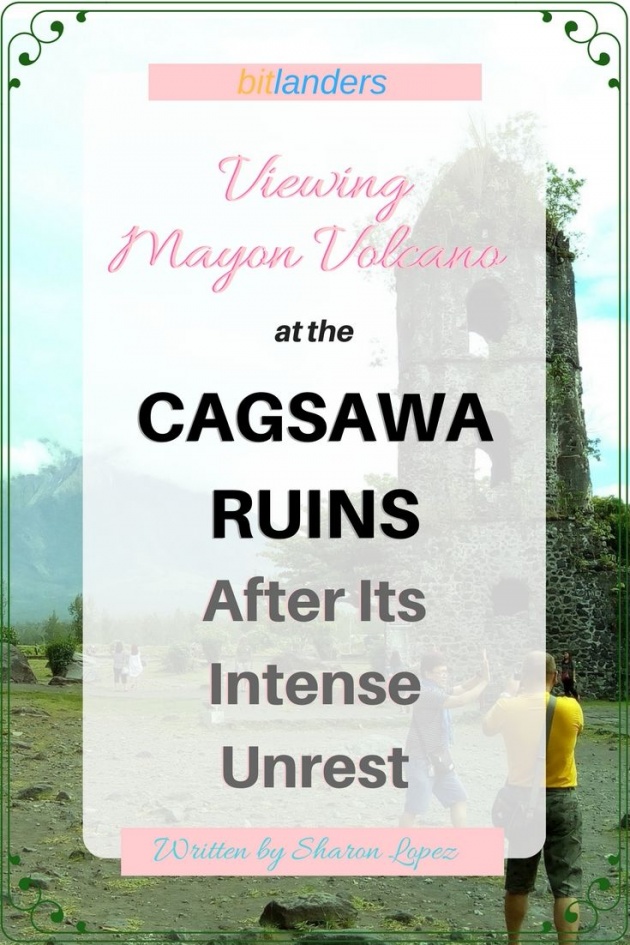 Image Credits: Sharon Lopez via Bitlanders
Calm, silent and beautiful. These are the descriptions I could give to this wonder of nature in front of me now. The Mayon Volcano after the intense unrest.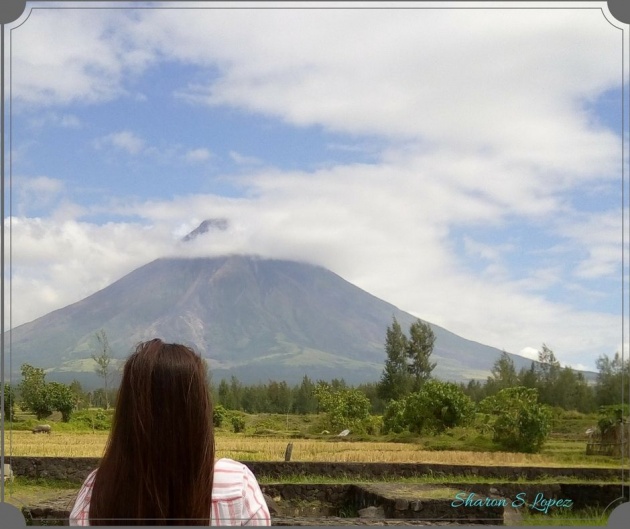 Image Credits: Sharon Lopez via Bitlanders
Here I am, in front of the beautiful Mayon Volcano, standing at exactly 10 kilometers away from its crater. If you would remember, Mayon Volcano had periodic explosions and spewing of lava and ash during the months of January and February which has extended until March of this current year (2018). Please visit HERE in case you missed that blog post.
Mayon Volcano is the landmark which made Albay and Legazpi City popular to the whole world. As the summer season starts, people from different parts of the world are now starting to visit the province and one of their favorite destinations is the Cagsawa Ruins. This is one of the places where they can have a clear view of the Majestic Mayon Volcano.
CAGSAWA RUINS PARK, as it is now called is a safe place for viewing Mayon Volcano as stated in this map courtesy of Shadow1 Expeditions.
Image Credits: S1Expeditions.com
After three months of the recurring eruption of the Mayon Volcano since January 2018, the DOST-PHIVOLCS or Department of Science and Technology-Philippine Institute of Volcanology and Seismology has lowered the alert level from III to II. the latest bulletin issued by DOST-PHIVOLCS today, April 20, 2018, stated that during the 24 hours, the seismic monitoring network has recorded one (1) rockfall event. This means that Mayon Volcano is still in moderate unrest. Due to this, DOST-PHIVOLCS prohibits entry to the 6-kilometer danger zone. Source
Nothing to worry for those who are coming to Legazpi visit the Cagsawa Ruins Park during this summer season because like I've said, Cagsawa Ruins is a safe place with its 10-kilometer distance from the crater of Mayon Volcano.
The Cagsawa Ruins: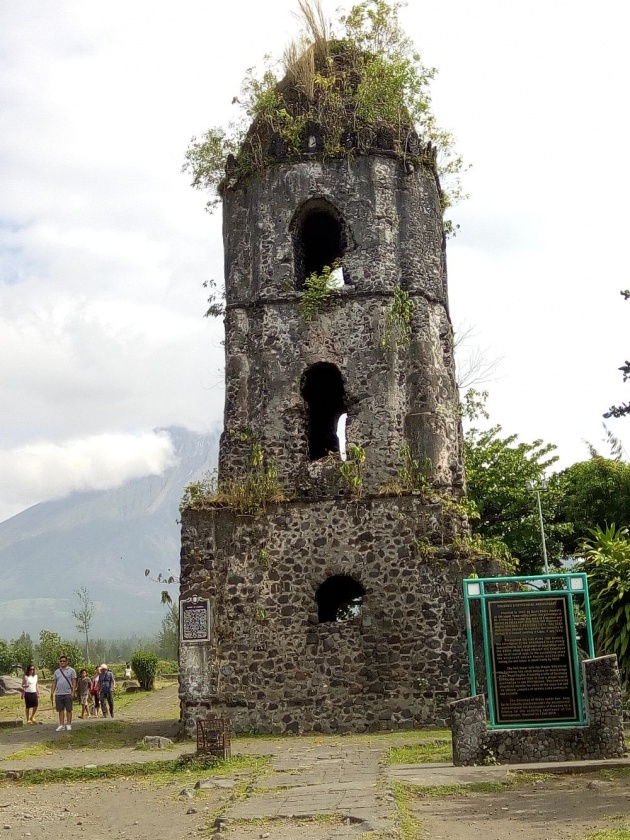 Image Credits: Sharon Lopez via Bitlanders
The Cagsawa Ruins Park is a historical landmark which serves as the highlight of the Cagsawa where visitors can enjoy the charming view of the Majestic Mayon Volcano. The Cagsawa Belfry is the remains of an 18th century Franciscan Church built in 1724 but was severely damaged by the 1814 eruption of Mayon Volcano.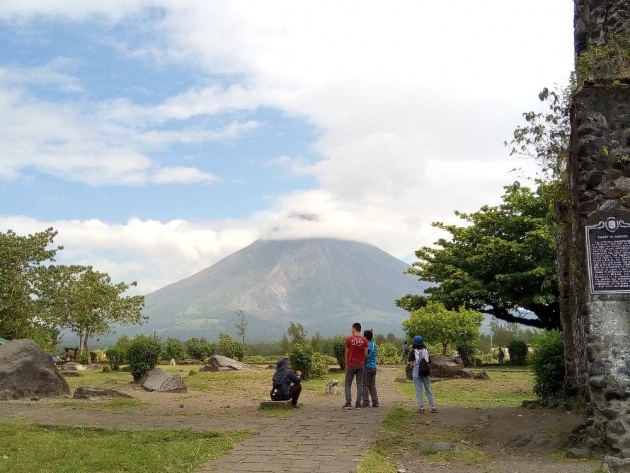 The most destructive eruption as per record was in 1814, from that period, the Cagsawa Ruins was able to withstand the test of time and other elements of nature thereby making it as one of the recognizable landmarks in the province of Albay.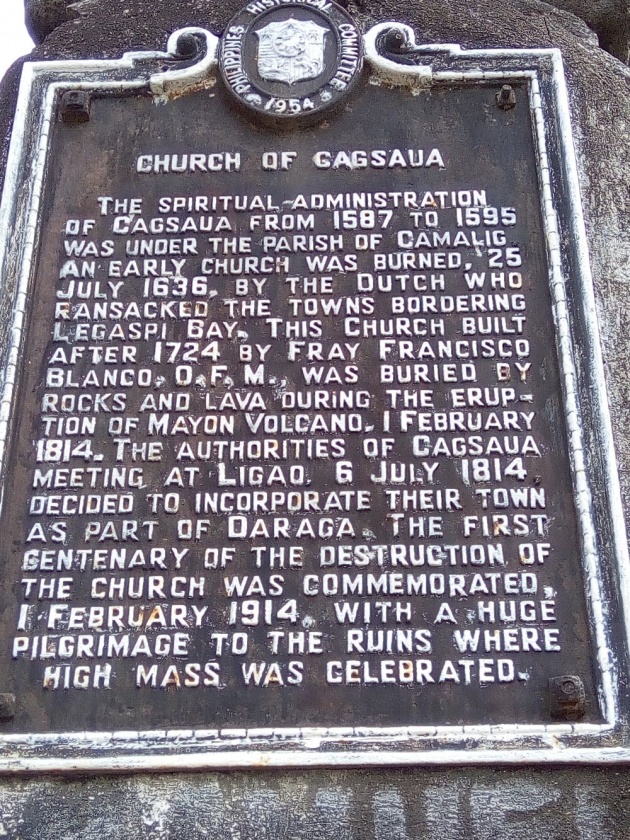 Cagsawa Ruins Park has been declared by the National Museum (NM) as the National Treasure, the country's highest designation for a cultural property. A national cultural treasure is defined as "a unique cultural property found locally, possessing outstanding historical, cultural, artistic and/or scientific value, which is significant and important to the country." It is distinct and of a higher category than a national cultural property. Source: Philstar.com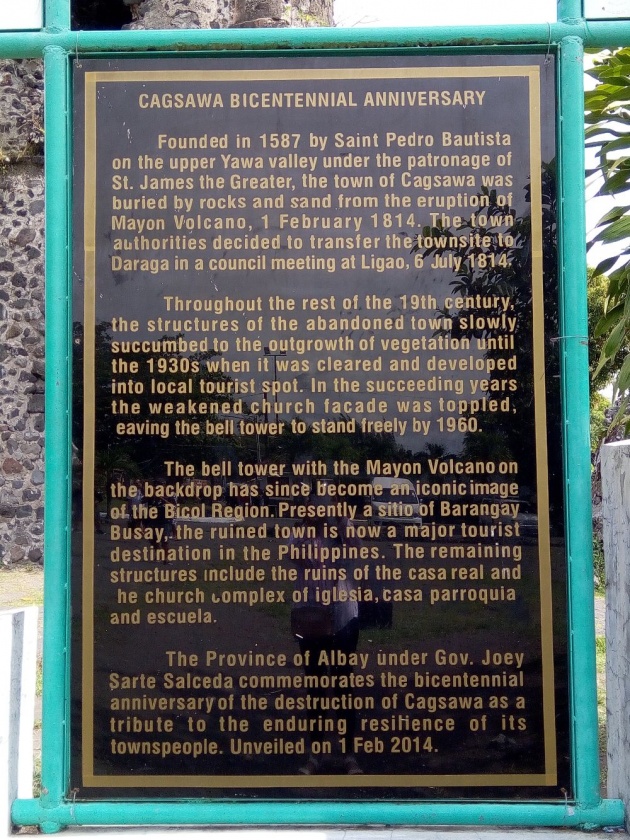 Image Credits: Sharon Lopez via Bitlanders
On February 1, 2014, the province of Albay under Governor Joey Sarte Salceda commemorates the bicentennial anniversary of the destruction of Cagsawa as a tribute to the enduring resilience of its townspeople.
The management of the Cagsawa Ruins Park is now under the Local Government Unit of Daraga being the municipality where the property is located.
High Number of Tourists for the Summer
A visit to the province of Albay will not be complete without visiting Cagsawa Ruins Park.
According to the employees of the Local Government Units of Daraga who are assigned to manage the place, their record shows that around 1,000 visitors per day are visiting the place especially during summertime which also coincides with the vacation of the students. Summer vacation is just starting so they are expecting a huge number of foreign and local tourists to visit the place in the coming days.
Entrance fee is Php 10.00 ($0.20) and Parking Fee is also Php 10.00.
You can find public restrooms within the area.
How to Get to Cagsawa Ruins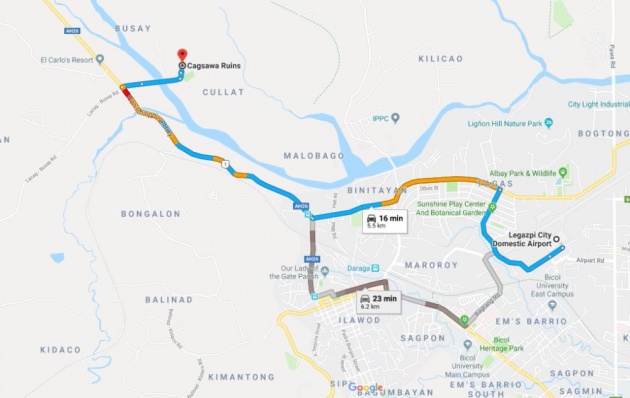 Image Credits: Sharon Lopez via Bitlander
Cagsawa Ruins Park is just a 15 to 20-minute ride from Legazpi City. If you opt to take a public utility jeepney, you can ride any jeepney bound for Camalig, Guinobatan or Polangui. These jeepneys will pass by a junction where you can just take a walk or hire a tricycle that will take you to Cagsawa Ruins Park. If you are in a group and your main starting point is from the Legazpi City Airport, you can hire a van or a taxi to take you to the place.
What Other Activities You Can Do while in Cagsawa
Take a selfie or trick shoot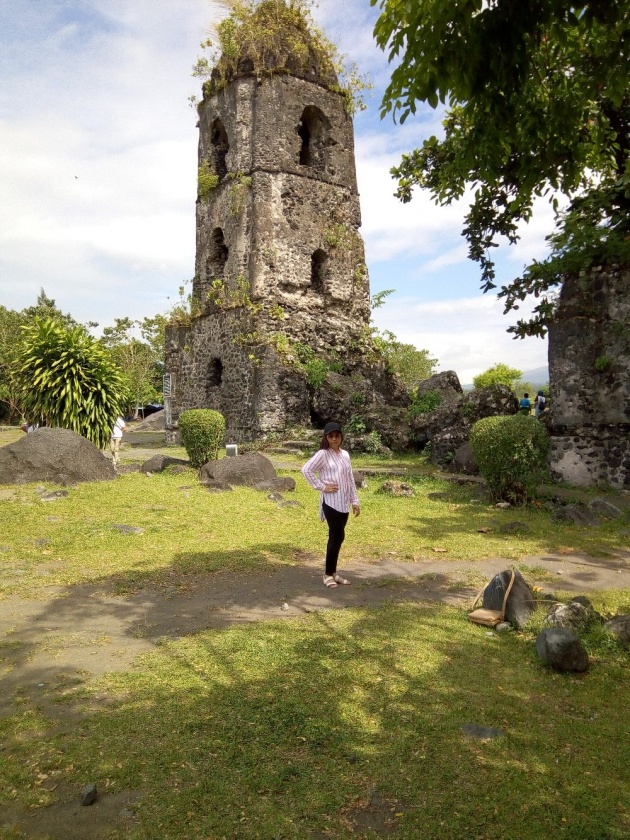 Image Credits: Sharon Lopez via Bitlanders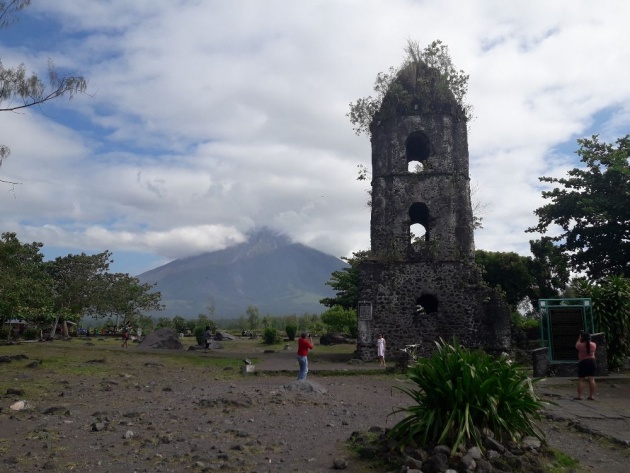 Image Credits: Sharon Lopez via Bitlanders
There are souvenir shops around the area where you can buy authentic Bicolano products at affordable price.
ATV or all-terrain adventure is one of the popular activities you can do while in Cagsawa Ruins Park. This is an outdoor activity which will give you an adrenaline and an exciting experience. You can get a close encounter with nature through an offroad adventure.
There is a swimming pool and amenities nearby where you can enjoy with your family. There are also place where you can spend the night just in case you prefer to spend an overnight activity.
Here is another video showing the captivating beauty of the place.
Video Credits: Sharon S Lopez via YouTube
It would be a one of a kind experience to visit Cagsawa Ruins Park. It was not the first time that I have visited the place but I still enjoy going there. I haven't tried ATV yet so I am looking forward to having this adventure.
If you are planning to take a summer vacation in the country, I highly recommend visiting the Cagsawa Ruins Park and other places in Albay.
Thank you for reading.
More from this Author:
Stay tuned for more blog posts. Up next Wild Life Adventure!
Wait! Before you go, may I ask you something? How often do you travel? Please answer the Querlo Chat prepared for you...
___oOo___oOo___oOo___
Written for Bitlanders
by Sharon Lopez
Thank you for reading!
Here is the link to my BLOGS where you could find more quality and relevant posts.
Sharon Lopez is the owner of Online Working Solution and Sharon S Lopez
You may visit me on
Facebook, Twitter, Pinterest and LinkedIn
///////////////////////////////////////////////////////////////////////////////////////////////////////////////////////////
Would you like to earn from sharing your ideas, videos, and photos? Join us in Bitlanders!
///////////////////////////////////////////////////////////////////////////////////////////////////////////////////////////
DISCLAIMER: The views and opinions expressed in this blog post are that of the author and does not in any way represent the agency or department she currently belongs.
ADDITIONAL NOTE: The sites mentioned in this post are for information purposes only and links are provided for easy access. The author does not receive any remuneration from the said companies or sites.