Vigan Ilocos Sur, Philippines. It is a city located on the Western Coast of the large island of Luzon. Vigan is the only UNESCO city in the Philippines.
Vigan offers to its tourists the colonial life experience. It's a city that shows a unique and fascinating view that tells a thousand words. You will also find in Vigan one of the few World Heritage with hispanic towns in the Philippines.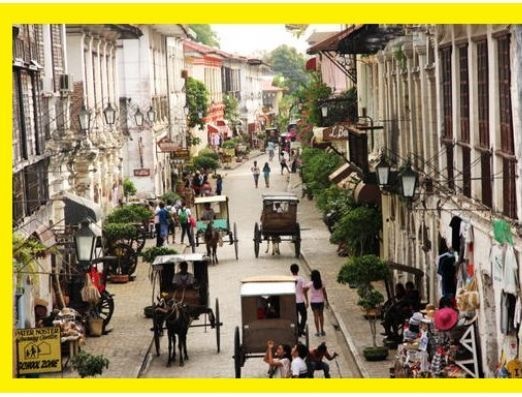 If you will be visiting the Philippines include Vigan in your places to visit.
All images are credited to https://www.new7wonders.com/en/cities