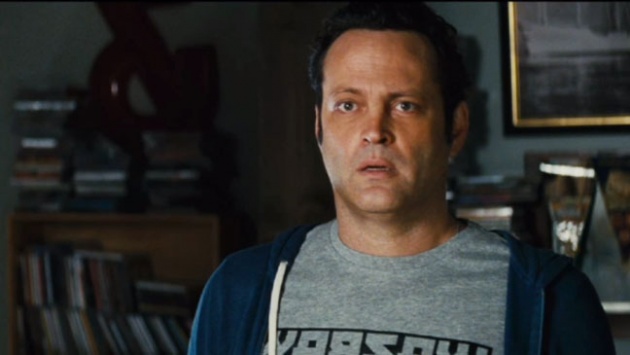 Maybe it's the underperforming "The Internship," or Universal Pictures did not want to make another movie based on a graphic novel (remember "R.I.P.D.?"), but Vince Vaughn's "Term Life" has been killed by the studio according to Deadline.com.
"Term Life" is about (from Amazon):
If Nick Barrow can stay alive for 21 days he'll die happy! Everyone Nick knows wants him dead; Mob bosses, contract killers, and dirty cops. Performing the last act of a desperate man, Nick takes out a million dollar insurance policy on himself, payable to his estranged daughter. The problem? The policy doesn't take effect for 21 days... and Nick knows they'll be lucky to be alive for twenty-one hours!
Hailee Steinfeld (which we will next see in "Ender's Game") was cast as Vaughn's daughter, and Peter Billingsley, the guy who gave us "Couples Retreat," was set to direct.
So why was it cancelled? According to Deadline, the project just didn't come together strongly enough to move forward.