Hello bitlanders world,
First of all, I would like to tell you the meaning of "VIRTUAL". So the meaning falls in different categories like Assumed, Fictitious, Artificial, Fake, and Unreal.
Now the word "VIRTUAL" is understandable, and you already know the meaning of "REALITY", the word "REALITY" refers to things that exist.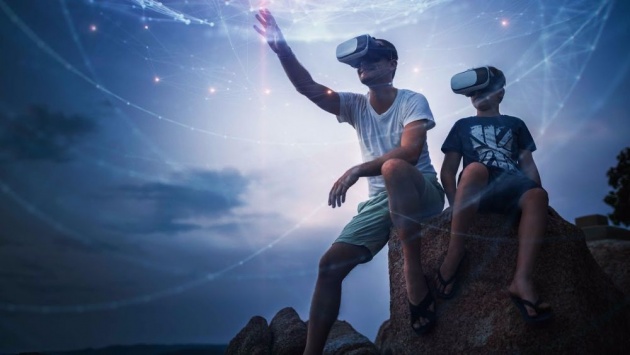 Picture credit: Ilsecoloxix.it
So how can it be possible that something is real and virtual too? Aren't they opposite to each other?
Virtual Reality is commonly known as "VR" and it is actually a three-dimensional scene developed with computer software and some devices which allows the viewer to think of reality. A hypothetical environment is created in it to deceive the brain and other senses that a viewer thinks of reality.
How do we enter into the Virtual World?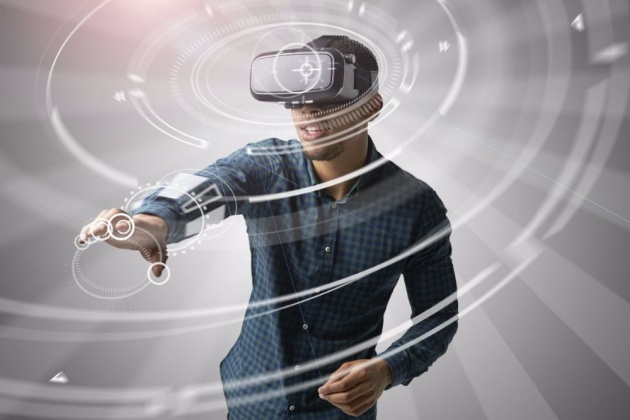 Picture credit: Nancy Taylor via Twitter.com

A special helmet is used to carry someone in the Virtual World by which one goes to the Virtual World that does not even exist. Nowadays instead of the helmets, lightweight glasses, headphones, and special types of sensors are being used which monitor physical movement, especially head movement.
Those who use this device, do not have any doubt that the scene in front of their eyes is actually fictitious. When a person plays a video game in the Virtual Reality, he feels himself inside the video game, although there is only a video game character that is created by a game designer. It is very easy to use the Virtual Device because of its lightweight.
It is possible to watch videos from every angle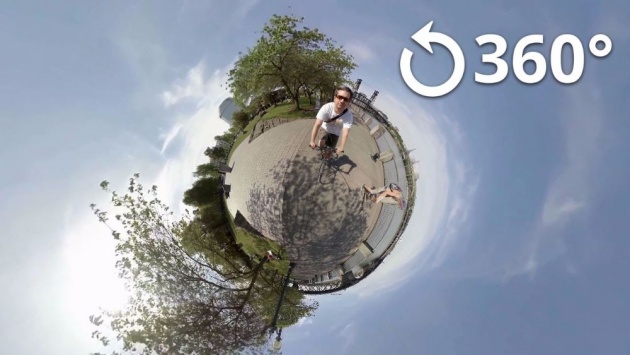 Picture credit: Aerialphoto.in
Usually, a movie that you watch is filmed with the help of 2 or 3 cameras and you only watch the scene that camera has captured.
But there are at least 24 cameras used to capture the Virtual Reality Video. Let's imagine that you are watching a museum tour video which is filmed by a regular camera, so when the camera shows the right side of the video, you can not see the upper side or ground.
But in Virtual Reality Video, when you move your eye or head towards any direction i.e towards ground or sky, the video of that direction will begin to appear at the same time that you feel it's a real scene or you are there at that place.
Virtual Reality was initially used to play merely video games or other fun things but now it is also being used in other industries which include education, agriculture, medical, construction and other sectors.
Let me show a 360 video!

Drag your mouse cursor by holding the left key in your desired direction while watching the video.
Video credit: Clash of Clans via youtube.com
In Education and Training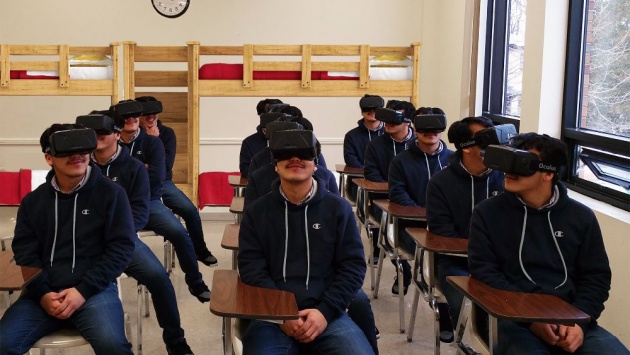 Picture credit: Caldwell.edu
Virtual Reality is being used intensely in education and training and it is proven to be very useful for all ages. let me make you feel wonder by telling you that it is used for parachute training in the United States Navy.
The technology is also being used to train a Pilot in many countries including my beloved country "Pakistan".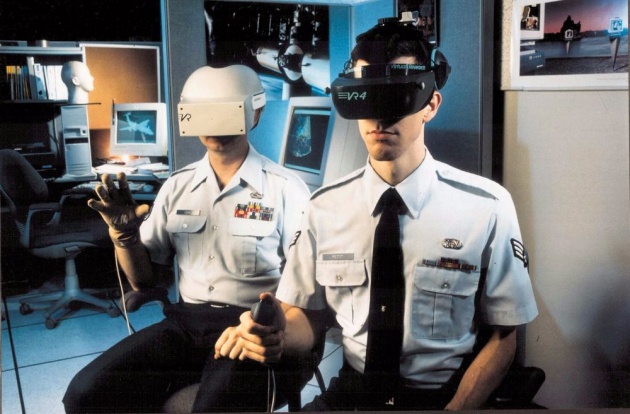 Picture credit: Wikiwand.com
A scene is created in front of the pilot with the help of Virtual Reality that is exactly compatible with the real world, and every step of the pilot affects his Virtual scene, by which the pilot can be trained without any damage. As well as the cost and time of learning with a real jet can also be saved.
This method of training as flight simulators has been used for many years, but Virtual Reality is as close to the real world as the pilot does not even think that he is being trained in a counterfactual environment.
Unlimited possibilities in the Medical Sector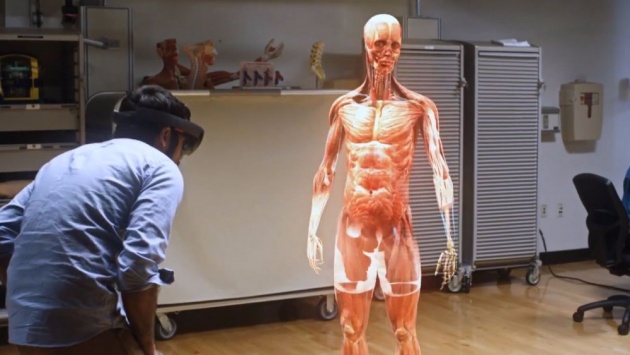 Picture credit: Sourcetech411.com
The students of the Medical group can be trained by this technology to deal with Medical facilities and emergencies and counterfeit operations can be done which enhances their working capabilities.
Testing on humans or animals is as unsecured as training with a real plane/jet. Moreover, a custom type of desired Medical condition cannot be created in real. But now through Virtual Reality, it is possible that you can learn how to operate without touching the patient.
After getting trained through Virtual Reality when these people start an operation in the real life so they do not make those mistakes which usually occur in the first experience by a medical team.
Help in Psychological illnesses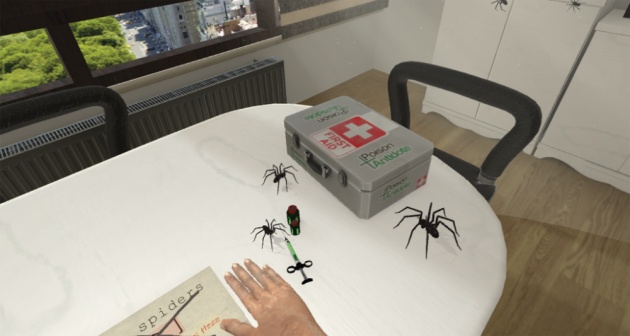 Picture credit: Ignisvr.com

Psychologists have to create a visualized scene/environment for the treatment of Psychological illnesses which is not only an expensive work but also a risk. A mistake can increase the risk of loss while making the scene.
I have seen a Bollywood movie. In that movie, the character of a Psychologist performed a dangerous scene for the treatment of a Psychological illness of a girl. After which she was able to live a normal life.
Virtual Reality can be helpful for such psychological treatments. Any kind of Phobia patients can be treated by sending into the Virtual Reality World to make them face the things by which they are afraid of.
Help in investigation of crimes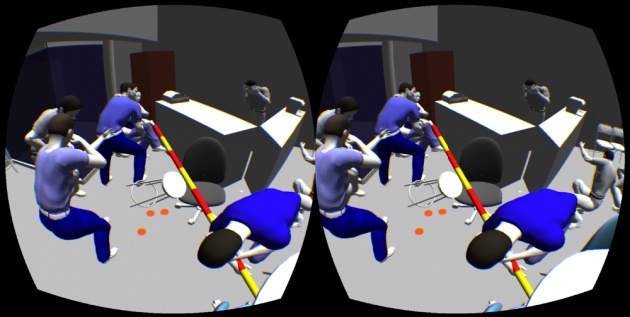 Picture credit: Uploadvr.com
After any crime, the Virtual Crime Scene can be filmed again with the help of pictures of the venue and the people present there. This technique makes it easier for investigators to know how the crime was committed, which way the criminals would have chosen, and from where they would have escaped after committing the crime. All these information can assist in getting access to the criminals.
Construction/Real Estate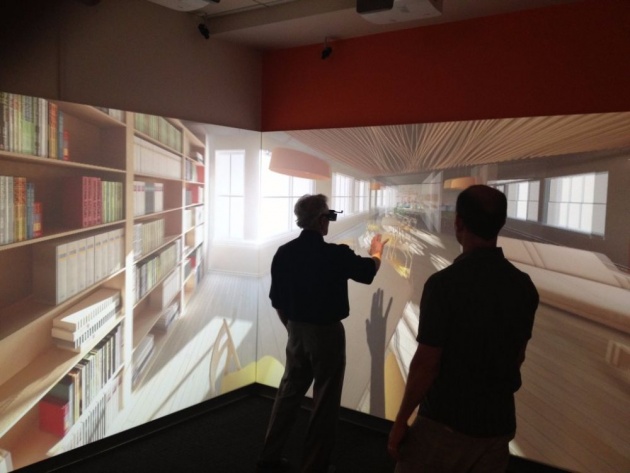 Picture credit: Pinkwaterselect.com
Construction experts nowadays, show the maps to their customers by the help of AutoCAD, 3D Studio before constructing the building. But there are enough limitations in this technique.
These maps are on computers that you can only see but they can not be felt. You can not tell what its final shape will be. After the completion, whether it will be according to your desire or not.
But these maps can be given a life with the help of Virtual Reality. You can take a detailed tour of your non-existent building sitting in the architect's office. Whereas, the Real Estate Agents can make their clients a Virtual Visit to the plot far away from miles which will save their time, energy and money to travel.
The future of Virtual Reality
Video credit: Journeyman Pictures via youtube.com
The world's reputed companies are seeing a lot of potential in this technology. Therefore, it is being invested extravagantly. Apart from the two major video gaming industries "Oculus" and "Sony", Facebook is also attracted by this technology.

When Facebook purchased Oculus for 2 billion dollars, the Facebook administration said that it would be the next step of social networking where two people will meet and there will be no significance of distance between them.
Google has just introduced an affordable device in the market to use Virtual Reality and the price of that device is just $25. Wow! we can buy it with our bitlanders' earnings :-P but it is made of cardboard and we can merely watch youtube and Google Earth on it.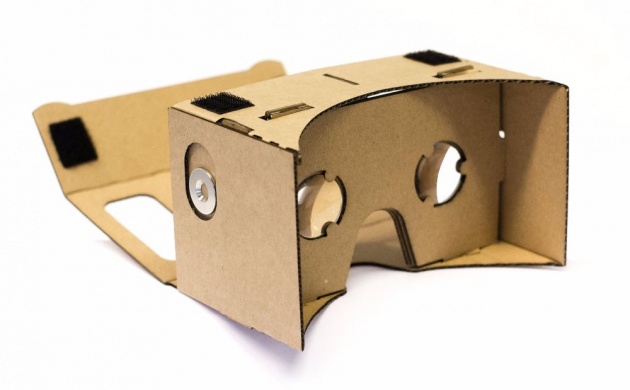 Picture credit: Essentielactu.com
But the experts are working on this technology much faster, as the time is not far-fetched when we all will be using Virtual Reality Headset as we are using smartphones at this time.
Whatever you can imagine, it will be possible with the help of Virtual Reality.
I hope you enjoyed the blog.
You can share your thoughts in the chatbot below.
Thanks!
DEEP-SHELTER
>>Participate in the Querlo Chatbot below<<