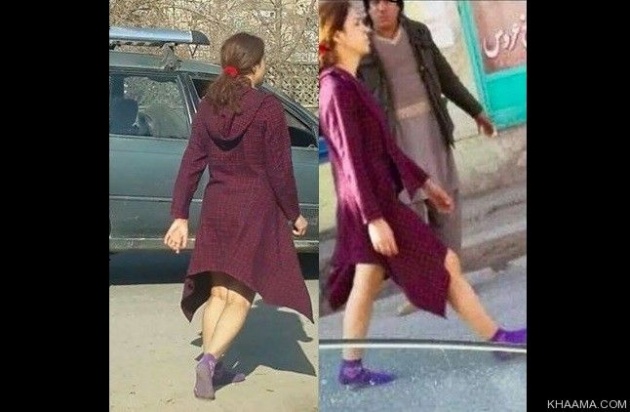 The photograph was all over social media: a young woman walking in Kabul without a hijab or a scarf or burqa and wearing a mid-length dress. In the photograph of her crossing a street, her legs were visible and not completely covered. The picture immediately became a topic of conversation for men and women, young and old.
Of course the posting of this photograph on Facebook by the journalist who took it resulted in much commentary around Afghanistan. Some who claimed to be very religious used harsh words to criticize the young woman because they said Muslim women should not walk in public like that. Others, who seemed a bit more liberal and open-minded, commented that the woman should be able to decide for herself what to wear.
This photograph started discussions of whether Muslim women can be forced to wear the hijab. For me, the hijab is indeed part of being an Islamic woman. But I believe it should be up to each woman to choose whether she wants to wear the head covering or not. I prefer to wear a headscarf, though I don't want to wear the burqa as well. The burqa and the niqab are too much—no one wears the burqa in the district where I live. It's enough to wear a scarf and regular dress.
I think the young woman was filled with a wonderful courage. She decided to take this unusual action for her own reasons. Perhaps she wanted to express her opinion about what women can do for themselves. I imagine if I were to walk on the street without a scarf and long clothes, some people would be shocked. But, sometimes you need to shock people to create change.