Zee TV is broadcasting the best competitive dance show of India 'Dance India Dance'. It is considered to be one of the best TV shows of India and it has got a lot of fan. Dance India Dance show features different type of cultural and international Indian dance styles. It contains Classic, modern, hip-hop, jazz and so other.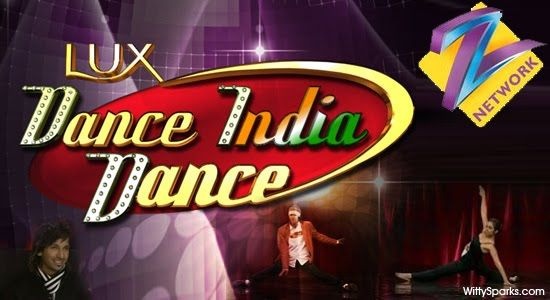 The show is produced by UTV Software Communications. It created for first time by Zee TV producers in 2009. Tarana Raja was the host for the first season of the show and from the second season on has been hosted by Saumya Tandon together with Jay Bhanushali.
In the first round of the show dancers of different style are participating in a open auditions. The dancers are being observed and analyzed by the team of jury. If they they have the capability and skills, they are being directed to the second round which is called Mega-Audition. In this round the ability of the dancer in different style is being fully tested.
At the end of this round only 18 best dancers are being selected for the final round. The final round is the main competition round for the participants. The participants perform different styles of solo, duet and group dance. In order to proceed in the show, the dancers need both the audience and they jury team votes every week.
The winner of this program receives a cash prize (Rs 50 Lakh) and the title of "India's Best Dancer". The show has also received many TV awards for the most popular dance reality show in India. Dance India Dance show presented by Indian choreographers like Remo D'Souza, Mudassar Khan, Terence Lewis, and Geeta Kapoor.
Blog about Dance India Dance!
Are you an expert about the show? You follow all the news related to Dance India Dance! and its participants? Share with us news, gossip and events associated to the show, participants, and producers!
Write a blog about it here on bitLanders. You will earn rewards for your blogs, other content like videos and pics, and social activity. Your content will be read and watched by bitLanders 500,000 users!
Watch Dance India Dance's trailer below:
Read about other Indian 's shows:
Learn more and watch another popular shows from India, "Bigg Boss" Show.