The Pakistani drama and romance TV series Humsafar broadcasted on Hum TV of Pakistan. The show was on air from September 2011 to March 2012. The series is in one season of 23 episodes. The series is based on a romance book written by Farhat Ishtiaq. It was directed by Sarmad Sultan Khoosat and produced by Momina Duraid. The story is about about the difficulties and problems of a married couple. The show was nominated and won awards in different festivals. The series was a success and attracted a big number of audiences all over the world. It put a new start point to the drama industry according to some audience. The series also found audience in Europe and North America. There are thousands of European and North American followers of the page who repeatedly write how interested they are in the show and that it is the first Pakistani show they are watching.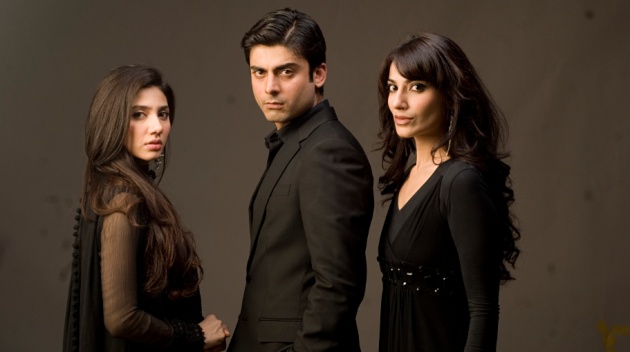 The Show is about three people Khirad, Asher and Sara who have their own lives but they end up in a complicated triangle of love which finding real love gets really hard for them. Khirad is from a village in Hyderabad who is living with her mother. Her mother is sick and struggling with cancer. Kharid's mother has a very wealthy brother who has a child, Asher. Khirad's mother is seeking her brother's help for Kharid's marriage. Her brother is promising that Asher will marry Kharid, but at the same time her brothers wife is expecting her son Asher to get married with her sister's daughter Sara.
Finally after many problems Asher and Khirad are getting married at her mom's death bed. On the other side Sara is shocked and she tries to commit suicide. Khirad and Asher both realize that they have been forced on each other and there is no love between them. Asher promises that he would try his best that the marriage life work for both, but Khirad is deeply hurt and feels that she has been forced into someone's life.
Blog about Humsafar!
Are you an expert about the show? You follow all the news related to Humsafar! and its participants? Share with us news, gossip and events associated to the show, participants, and producers!
Write a blog about it here on bitLanders. You will earn rewards for your blogs, other content like videos and pics, and social activity. Your content will be read and watched by bitLanders 500,000 users!
Watch Humsafar's trailer below:
Read about other Pakistani's shows:
Learn more and watch others popular shows from Pakistan, "Zindagi Gulzar Hai " and "Jago Pakistan Jago" Shows.
bitLanders' audience is global and located all around the world. That's why we want to offer our audience a large variety of TV and entertainment news! Join our bloggers and share your passion with us!