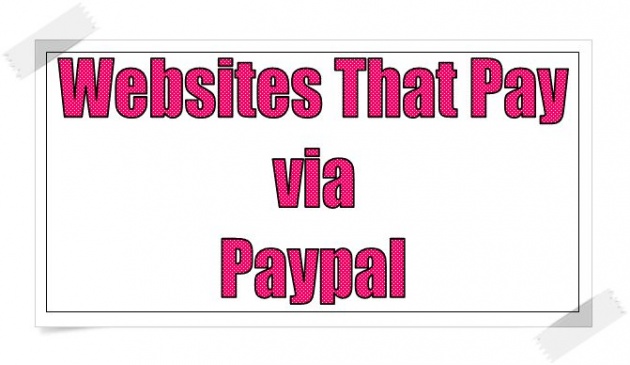 Image created by me Shaiera
Hi there people! Today I want to share with you some of the paying social media sites that I use. I don't know if sharing referral links is actually prohibited but I think sharing information about sites is somehow acceptable. Anyway, these sites are legitimates so I don't think there's a problem about it. I already published a blog about paying sites and applications that I use before but some of those stopped to send payouts. I want to edit that blog but editing blogs here in bitlanders is no longer available so I can not edit this blog Paying social media sites - my own list.
Creating Paypal Account
Before I start to put on the list of websites here. Let's tackle first what is paypal and how to create a paypal account. Basically, Paypal is an online wallet where you can send and receive payments. Most of the websites that I use require this online wallet as a payment processor. Aside from paypal, there are also other wallets that you can use to receive and send payments but i want to focus on paypal ONLY in this particular blog. So, if you want to join the following websites on this blog, Please do click this link --> Paypal account and follow the steps on the video below to create your own paypal account.
Video courtesy of FreeTime Money Online .com via YouTube
Online Sites That I Currently Use.
I'm using many applications and websites to earn but I can't share all of those right now because I am still waiting to reach the minimum withdrawal amount from some of those. So, today I will just share some of the websites which I can assure you that these are legitimates.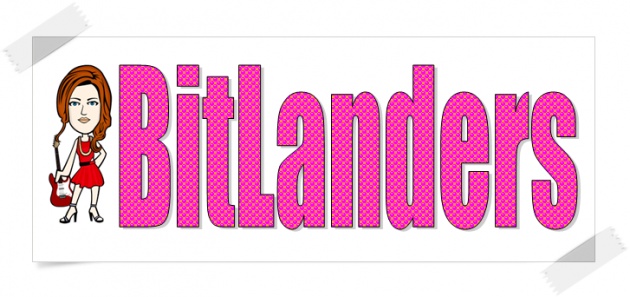 Image Created by Shaiera
I've been earning online since 2013. I first earned bitcoin way back then. I used to have different hot wallets from different websites, faucets and applications depending on which wallet is acceptable on each website or application. Then, someone mentioned this site and here I am, it's more than two years since I joined this site and continuously working on here. Actually, bitlanders is the first social media site where I received my first payment.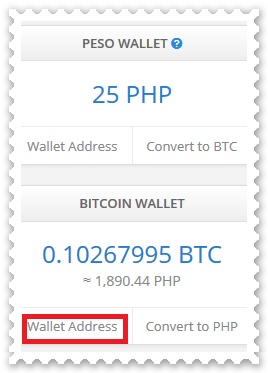 Yes, You see it right! I earned bitcoin from here. But that's before the bitmiles technology has been introduced. I use coins.ph to receive my bitcoins on this website since many of my countrymen here are using it before. At first, I never thought that I can earn from this because I used to be under the spell of "sub for sub and buzz for buzz thingy" just like others but then some of my Filipino friends here told me to blog and there's the proof. I made it!I earn from here. Unfortunately, we can no longer use our bitcoin wallet on this site but don't worry, soon I will going to share some websites, faucets and applications to earn this well-known currency in online world which is bitcoin.
Video courtesy of WeUseCoins Via YouTube
By the way. If you came to read this blog by the help of www.google.com and don't have an account here in bitlanders yet. Kindly use my referral link --> http://www.bitlanders.com/?c=gr234234__442329__0__0 then hit me up in private chat if you need assistance regarding to this site. You can earn from referrals too, just share your referral link to your family and friends.
For newbies, I advised to kindly read the Frequently Asked questions to understand this site or you can read some tutorial blogs from some bitlanders users. Well, just for instance. Bitlanders is a social media site that pays its users for sharing quality contents and socially active. It's like some common social media sites where you can express yourself but the advantage is that you can actually earn. The minimum payout here is 10 dollars. You can use paypal or payza for receiving your payments, but I suggest to use paypal especially for the Filipino users out there. There are different ways to earn from this site, like; you can earn from referrals and submitting quality contents such as blogs, videos/ movies and gallery defending on where are you good at. So, showcase your ability to write, to take and create videos and your good hand in photography.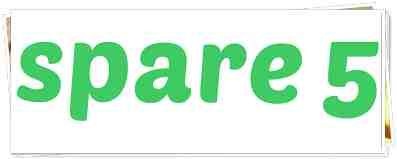 Image courtesy of spare 5
Oh, well! Here I am promoting this site. I don't like this site at first but when one of the best sites that I use where I can earn of approximately 11,000 Php per month stopped to send payouts, I gave it a try. I do earn from here though I can say that it's really hard to earn from this site because you need to pay attention more on the details of the given tasks. Here is my current earnings from spare5.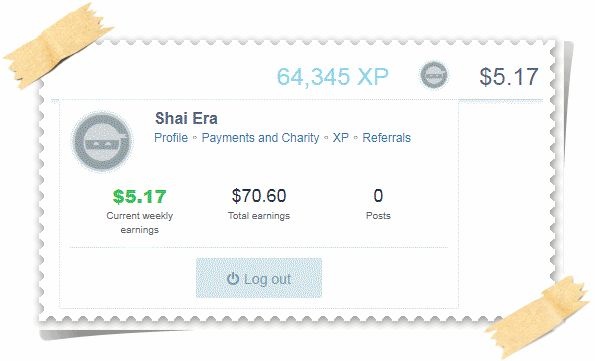 A screenshot from my spare 5 account
Spare 5 is a great opportunity to earn some money on your spare time by just doing specific tasks such as creating tags for images, Identify famous TV furniture, object identification and many more. The minimum payout on this site is 1 dollar and when you reach that minimum amount they will send automatically the payment to your paypal account every friday. Aside from the tasks, you can also earn from here using your referral links that you can find at the upper left side on your screen.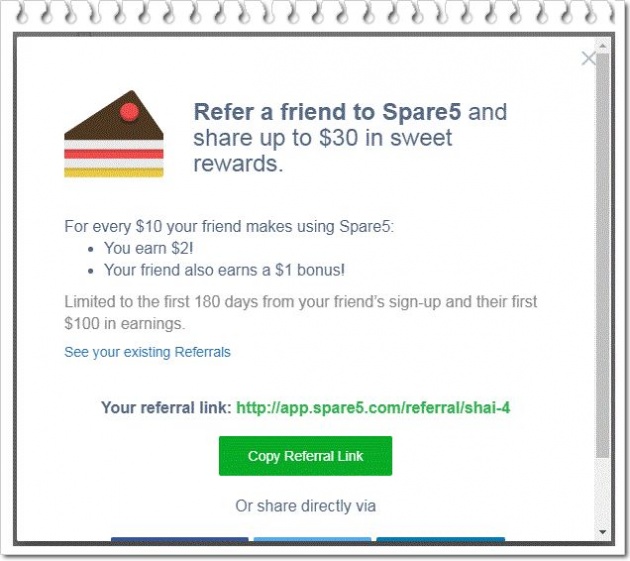 A screenshot from my Spare 5 account
So if you have more spare time, have desktop or laptop and quite eager to earn from different task, try to create an account using this link spare5.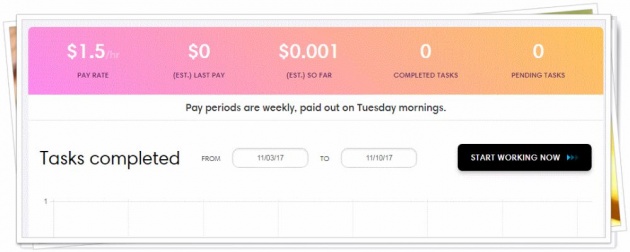 A screenshot from my account
Haha! Sorry for the very small amount that I earn from here because I am not actually active on this site unlike my big sister who can earn 10 dollars plus but then again rest assured that this site is legitimate because it sends payments even though you earn less than a dollar as long as you have balance, they will send it to your paypal account on the given time frame.
Scale or remotasks is also a site where you can earn by doing different tasks just like the spare5 but different in sign up process. I remember that I created my account here using only my gmail account but now, it requires new users to sign up with the use of facebook account. Don't worry guys, this is a safe site. Please do create your account here --> scale . The reason why I earn only little amount from here is that I do not take some tests. hehe! yes, you need to take the exam from each tasks. Some are easy just like the qualifiers on spare5. If you find that the exams are hard, try to watch tutorials on youtube for a specific exam.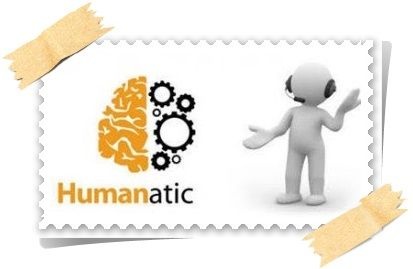 Image courtesy of http://www.svrinfotech.in
Are you guys good in listening online conversations thru calls? well then, this site is suited for you. Become a member of humanatic and get piss off! :) (just kidding!) On this site, you just need to listen and review calls from different categories that are listed on the website. You can access humanatic on different devices and you can review calls depending on the number of calls available and as long as you want. Some humanatic users call this site as HUMFUN but I used to call this HUMSAD, did you guys check my micro blogs lately? haha! Through it seems that I have something negative against this website, I still prefer to share this site to you because it was proven as a legitimate site. They really pay! what I just hate is that, I can't review calls lately because even though there are listed calls that are available, when I clicked on that it shows that there is no available calls.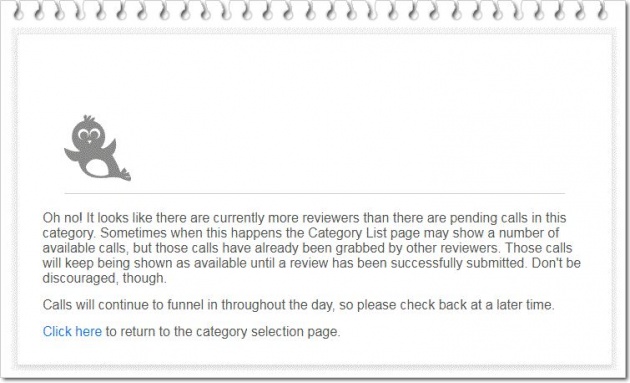 A screenshot from my humanatic account
According to some users, you can review more calls at10:00 pm to 2:00 am (Philippine time). But I think this only works for other users because I used to give it a try depending on their suggestions but then again, there's no calls available for me. So good luck guys!
Recap: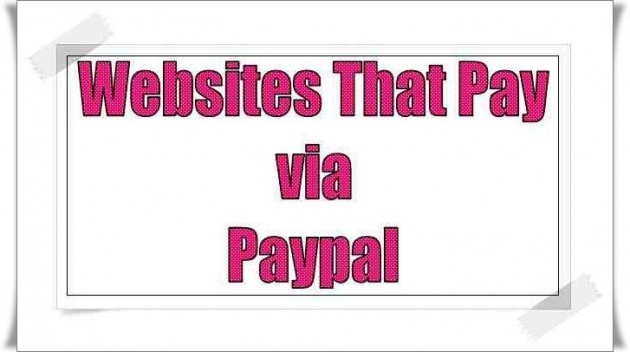 Image created by Shaiera
There are so many websites and applications out there that offers payment but only few are legitimate. On this blog, I just shared these legitimate websites that I can assure my readers that these are paying. Bitlanders, spare 5, scale or remotasks and humanatics are the current websites that I use to earn money online. You can earn by working from these websites depending on the platforms and you can also earn by referring your friends. If you don't trust me and still want the screen shots of payments proofs from these sites, just hit me up in private chat here in bitlanders and I will send it to you.
By the way, as what I mentioned awhile ago, I also earn some bitcoins online and when I have enough proof and gather as many information as I can, I will make a blog about bitcoin soon so just stay active and visit my page to be updated.
I also want to take this opportunity to say thank you to those who continue visiting my page, my active referrals on different sites where I can view their names and buzzing my posts. Thank you!
Note: The content of this blog is my original work, PLEASE DO NOT PLAGIARIZE.
Thank you for reading!
---> Shaiera :)