You have learned that three are many parts of you muscles,fat,nerves,bone,blood, and organs such as you heart. lungs,stomach, and intestines. Each part is, in turn, made up of many very tiny parts, Every tiny part is called a cell.
These cells are so very small that you have to use a powerful microscope to see them.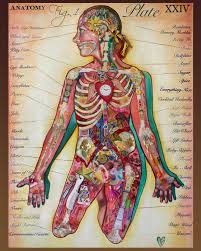 Such a microscope makes the cells look big enough so that you can see them.
When many, many cells of the same kind are grouped together, they make up what is called tissue.
Many muscle cells make up fat tissue, and so on.
The cells in your body are alive. They need food and okygen.