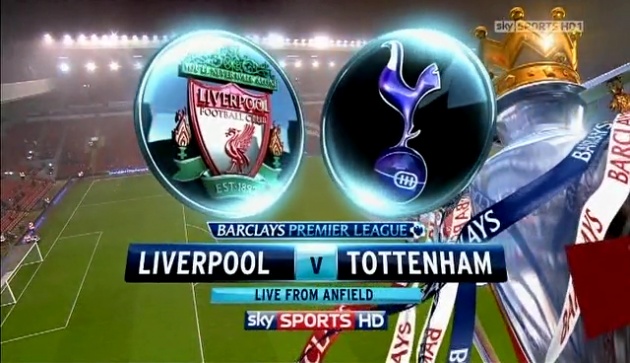 From last 5 to 6 seasons, we have seen Tottenham and Liverpool trying to establish themselves into the top four of the Premier League, from season to season both clubs have dreamed of the nights in the Champions League. Before the start of this season, it was different, Liverpool was considered behind Tottenham in race for Champions League spot. Tottenham outmuscled Liverpool in number of transfer dealings in the summer. Brendan Rodgers the Liverpool manager who took over the reins from the club legend and then manager Kenny Dalglish, he came with much expectations upon him to change the look of the club and change its position to make it a bigger club that can challenge the established top four clubs, Tottenham did the same and changed number of its managers in hope to get the much coveted top four. This Sunday is going to be a match between two rivals in terms of their aspirations, Liverpool are at second spot of Premier League table while Tottenham are at Sixth position, Liverpool are shot sure at Champions League position and are challenging for title and even some suggest that they can make it to the top spot. Tottenham are languishing at sixth place due to the bad results and change of managers. Being a fan of Tottenham Club, one cannot overlook this match, only seven matches are left from now to the end of the season and our very much hope depends upon the results of the next games. We need to at-least win six matches and the run in after this match all are winnable.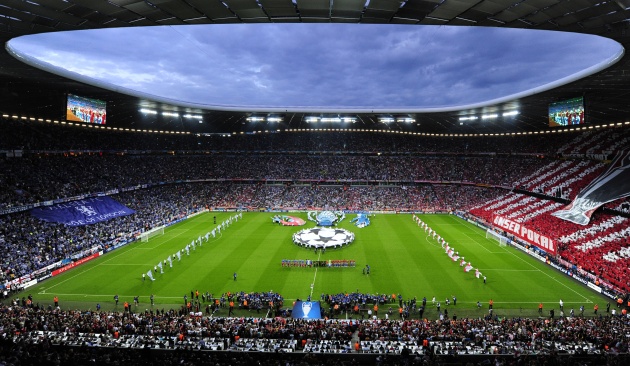 Liverpool are lead by the world class striker Luis Suarez and also the attacking midfielders like Coutinho and Sterling. The teams tactics have been praised by many as Liverpool have destroyed teams in front of them, almost the same players who were playing at Seven Eight spot are now fighting for the title, Liverpool are the team made superbly, piece by piece hand designed by Rodgers showing superb understanding and fearing defenders of every opposition team. Tim Sherwood led Spurs will move to Enfield Stadium with hope to get anything from the match. I hope that spurs will get something out of this match, at-least a point is my expectation and I will pray that Tottenham may win the match but that is looking quite impossible, as Luis Suarez is playing like an impossible man to handle.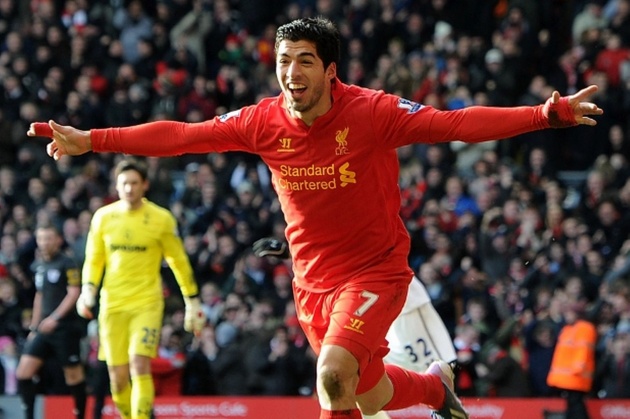 But the question is how we can expect our team do what many teams failed in, I think the partnership of Younes Kaboul and Vertonghen will be important in that while Sandro will return as well while the overall squad is boosted with the return of many players including Adebayor and Chiriches. The play will be important as well as Tottenham have used two tactics and formations the 4-4-2 and 4-4-1-1 (4-2-3-1).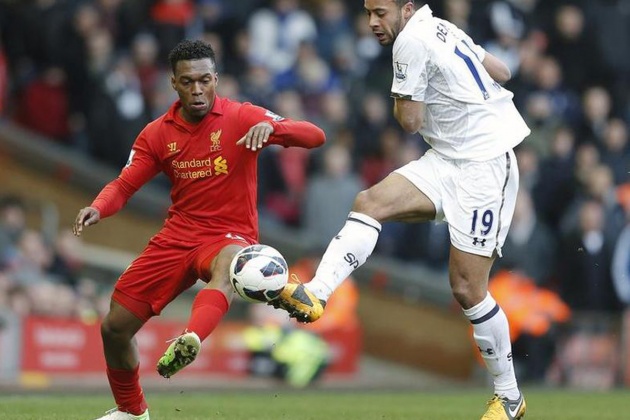 Liverpool uses short passing game on fast tempo with which they make teams to panic, Rodgers have made Liverpool extremely difficult with one quality that is more important in the team, he made the team with quick players who move faster and quickly change positions with one another. Due to the quick movement of players it becomes more difficult for opposition players to keep an eye on players and follow their movement with good quality passing makes it even more difficult. So what Tottenham needs is quick defensive players so what Tottenham should play with? Kyle Walker on the right would have been great, but in his absence Kyle Naughton is obvious to play, Younes Kaboul can play as well but it will he will lake attacking mentality this will resist Tottenham from attacking from the right wing, Kaboul and Vertonghen will make it difficult for Liverpool players to out mark Tottenham players, Danny Rose is the obvious man at the left and is a good proposition going forward, but I expect that Tim Sherwood to might test Vertonghen at left to stop attack from Liverpool wing. Sandro and Paulinho / Dembele will be great in the midfield and attack should be of Ericksen, Sigurdsson and Aaron Lennon. I expect these three players to really hurt Liverpool on the attack and one Adebayor and Soldado will play or both of them, I think Soldado should be given his fare share of chance because of his performance in last match to build up his confidence.