The Indiana Pacers are now in trouble. After not signing their versatile shooting Guard Lance Stephenson for a 5 years 44 million dollars, the guard rather took Charlotte's 3 year $27 million dollar deal. He felt that he is slapped by the face by offering him merely $8.8 million dollars per year after lots of sacrifices from the franchise.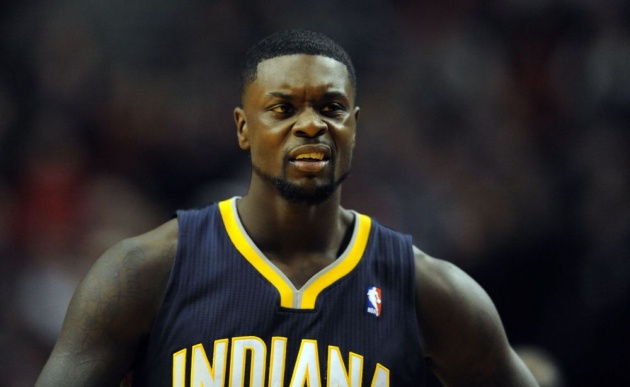 (source: http://dimemag.com/wp-content/uploads/2014/01/USATSI_7595076.jpg)
And now with the most shocking news, Paul George suffered a probable ending career injury during their practice in the USA Blue vs. White, preparation for the coming FIBA World Cup this August in Spain.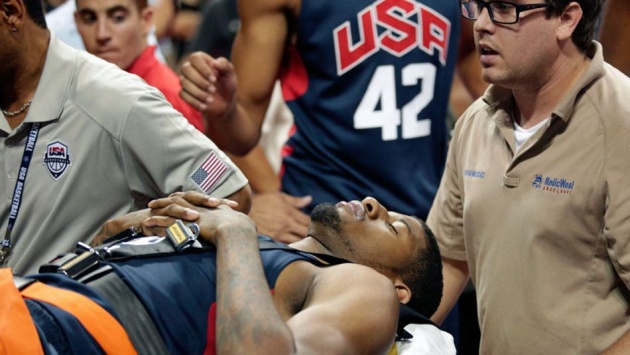 (source: http://rack.1.mshcdn.com/media/ZgkyMDE0LzA4LzAyL2U5L3BnbmJhOTA4Ny4yMDlkZS5qcGcKcAl0aHVtYgk5NTB4NTM0IwplCWpwZw/f963d0c9/10f/pgnba9087.jpg)
Let's see the remaining players for the Pacers below.
Point Guards: George HIll, Donald Sloan, Rodney Stuckey, CJ Watson
Shooting Guards: CJ Miles, Rasual Butler
Small Forwards: Solomon Hill, Chris Copeland, Damjan Rudez
Forwards: David West, Shayne Wittington, Luis Scola, Lavoy Allen
Centers: Roy Hibbert, Ian Mahinmi
After losing 2 of their top scorers, they still have former all-star David West and Roy Hibbert. George HIll must also step his game up. Luis Scola will lead the bench and must return his game during the past days. They still have quality guards. But the depth right now is still in small forward position. They are lacking perimeter defense, which is mostly done by Stephenson and George before with 3 steals per game average combined. With the other teams in the East gaining power, many are questioning if the Indiana is still a playoff contender. But I still believe with their remaining lineup and their good coaching staff, Pacers remaining players will step up to enter the playoffs probably to first round. And let's all pray for the quick recovery of Paul George.