In previous blog (complaints to film annex), I had mentioned my some complaints to film annex, (The bit coin system and still unchecked and under review movies). I think my complaints have made angry to film annex organizers. Sorry for that, but these complaints were right and right still today. I and other just like me dislike bit coin system and have angry feelings about bit coin system that this type of paying system just hurts its employees. The second complaint was about unchecked movies that are still under review as 2 to 3 months have passed but after my blog, film annex organizers took notice of it. Next day, my 4 movies were online, it made me happy a lot but all other under review movies again made me hopeless that it would take great time to check these movies.

Now, I am talking about a great injustice that is happened with me and others just like me. I and others are facing of the great decline in the buzz score. A month before, I restarted my work. As due to my exams, I could not continue my work on film annex for 2 months, so my buzz score was very low up to 47.48. This was due to my great hard work, that my buzz score increased, buzz score was a luggage of happiness for me that film annex is paying according to my hard work. But today when I watched my buzz score that was very low i.e. 18, there was a huge difference in yesterday's and today's buzz score, so I felt dejected. This buzz score hurted me so much that I wanted cry. Your this attitude, made me and others angry that had faced this injustice. Tell me why my buzz score has decreased so low? My friend told me that it might have decreased due to writing micro blogs. If it is the reason then you should give warning to take any action. That the warning is must in every field, if players makes foul, then umpire gives him warning once and then on his 2nd foul, he takes any action. So to give warning is the rule in any type of commitment in any work place.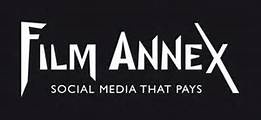 By watching at my graph of buzz score, you may notice that it is just like a person who with great difficulty climbs up the stairs one by one and reaches a certain height and then he jumps down to the bottom of that place. So please give us warning once before taking any severe action. If writing micro blogs is any foul, then why you have written that line "Ask questions and share your thoughts with your community"? Even why you have included micro blogs and gallery in the new version of film annex, if writing micro blogs are not allowed to us. You have not given us any hint about micro blogs and had not told about their limit, please write any note on micro blogs as you have written in blogs that "Replicated blogs from other sources will be deleted and may lead to the termination of your account".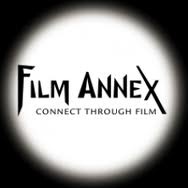 These are just my feelings don't want to criticize the film annex, only want to make you aware of some wrong doings. Otherwise film annex is a great social media and plat form which is paying millions of people on their blogs and movies. Good job film annex. But please take notice of my complaint. Your attention will put a good effect on our efforts to make a film annex, a greatest social media of all cities and we all bloggers and film makers will work with all their passions for film annex.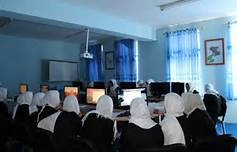 I know you will help me and others and tomorrow my buzz score will increase and will reach to 48, and this blog will be annex pressed.
Thanks in advance film annex.