If you have been with bitLanders for sometime now, you probably know that James (my husband) and I love to travel and explore places we have never been to. The feeling of traveling gives us a different sense of fulfillment, there's just something about it that we would always search for it.
Our country the Philippines has thousands of islands and each island has its own beauty which is a valid reason to first explore the country rather than going abroad. I truly believe that there's a great reason why we are born in this place in this planet. We are as well non dwellers before, it was a human nature to move from places to places.
We have yet to visit all islands, as a matter of fact, we probably had only visited less than 10% of the entire country. Crazy right? There are still other provinces that I would like to check out but it feels like I am running out of time. It would be great if we would be able to visit at least the 81 provinces. I know that might be too much to ask but we are hopeful that we would get to that point so we can then explore other countries.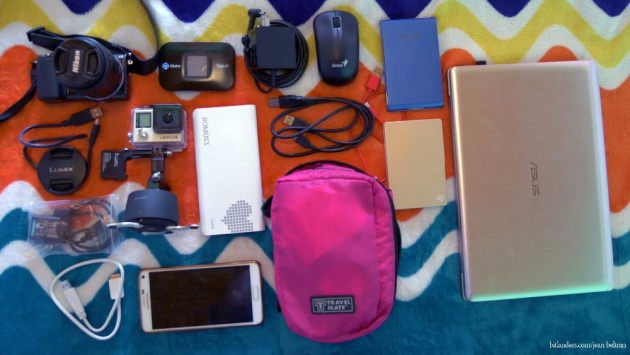 Image credits: Jean Beltran-Figues via bitLanders.com
I have created a blog before which my entails how traveling had affected us. Our country has a lot of places to check on which is full of history and culture, aside from the different kinds of people we meet on the road. Check out this blog below:
Obviously, we are DIY travelers, which means we plan each of our trips' itineraries and as much as possible, take out the tour agencies from it. There are lots of DIY travelers lately and so it is not really hard to comprehend and plan specific travels because of the many websites and blogs which have been published to share how they did this and that.
And because of that, I had come up with the idea of sharing to you what's within our backpack when we travel.
Backpack or Luggage?
If you'd think about it, traveling with a luggage is really convenient but for DIY travelers like us, backpack is the best of course.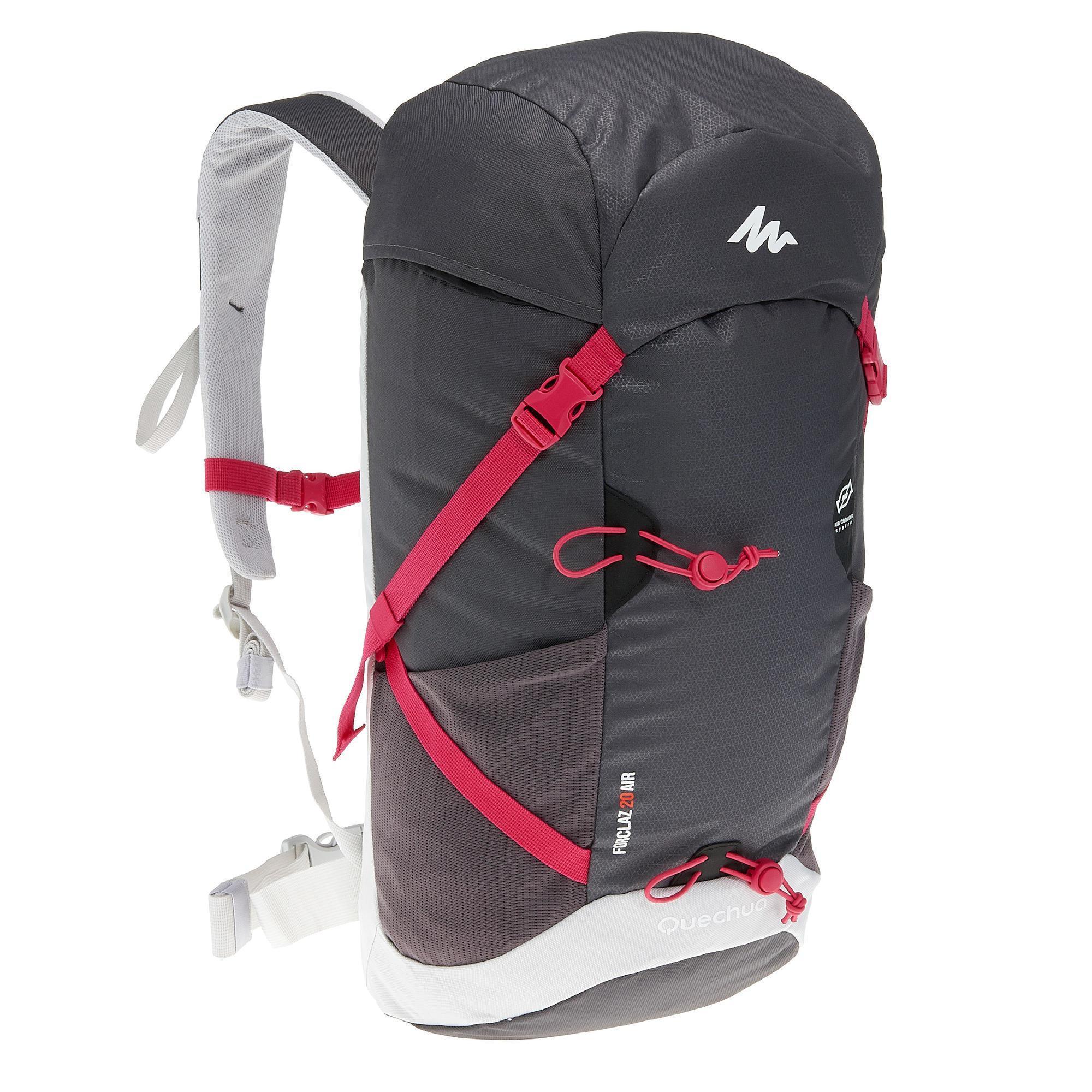 Image credits: www.quechua.co.uk
For the past years that we have been traveling, we found different types of backpacks that could suit our needs. We had Northface, Nike, Quechua and others. Currently, what we are using is the Quechua Pink Backpack for me and James has his Benro Camera backpack.
Having a backpack is way better because it can be placed anymore, I can even place it in my lap specially when commuting. Buses also have this upper compartment and backpacks fit there.
Most specially, when going to mountains and beaches, it is hard to be moving with a luggage so backpack is a perfect companion for DIY travelers. Of course it would still depend on the person traveling if he would prefer this or that.
What's Inside Our Backpack?
Video credits: Jean Beltran-Figues via bitLanders.com
I tried to take photos of the things inside our backpack when we went to Ibabaw Mountain Resort. By the way, I have made two blog entries for that as well as a video, here are the links:
I couldn't take photos of everything but pretty much these are the items we have in the bag which somehow completes our trip. Since this is only a one night out of town trip, the things inside are only few. We had just one pair of clothes and another pair for our swimming attires. That of course I don't have to share. I want this to include the most essential items which we normally bring with us each and every time we have to go traveling.
One important thing for our backpack to have is the rain cover. It is very essential because it helps us with protecting our backpacks from rain and moist. Several times, this cover had saved our backpacks as well.
Travel Mate Toiletries and Medicine Kit
I bought this in Lazada around two years ago and it is still very functional. It was a buy one take one sale and of course, as a free sucker, I didn't let it pass.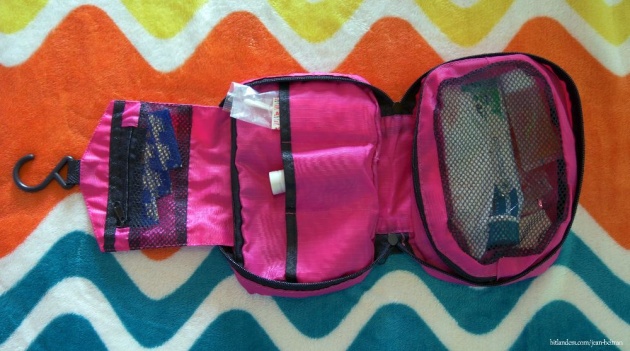 Image credits: Jean Beltran-Figues via bitLanders.com
What's so nice about this is it looks really tiny but it can accommodate more stuffs than one can imagine. Here are the items it can carry:
Toiletries such as soap, shampoo, conditioner, toothbrushes, toothpaste, mouthwash, wet wipes, cotton buds, lotion, my sanitary napkins and liners
It also acts as our first aid kit as it also occupies our paracetamol tablets, salonpas, efficascent relaxing oil in a bottle, band aids, alcohol
Video credits: Jean Beltran-Figues via bitLanders.com
Another benefit of having this is the fact that it can be opened and closed with a zipper. It keeps everything in tact and it still has more room. When opened, there's a hook in one of its end and that I can hang it in our bathroom wherever we go. It is convenient and very versatile.
Most importantly, I bought it at a very cheap price. It was only less than Php 200 at that time.
Gadgets and Electronics
Electronics won't be missing of course when traveling. Without them, we won't be able to document our trip so there's a specific backpack intended for all these electronics. My husband James carries it because it is way way heavier than the clothing back. Here are just some of the electronics we bring: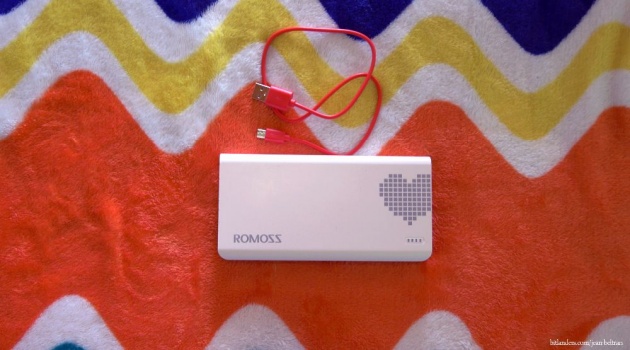 Image credits: Jean Beltran-Figues via bitLanders.com
Power Bank - Totally necessary because there are lots of instances that this baby had saved us. It is a Romoss Sense 6 Pixel Heart with a capacity of 20kmAh. That means, it has a huge capacity. There's a heart print in it so it makes it cute but it is a bit heavy, which is given for power banks.
When we went to Batad and Sagada, this baby had saved our asses. There was no electricity there and we were both really glad we have her. It can charge our mobile devices up to three times maximum at full 100% battery charge.
I guess I had only bought this for Php 888 still in Lazada. The power bank is almost a year old now and it still works perfectly. I even bought few more of these and gave it to our brothers and sister. Truly, this power bank is proven and tested. We won't go out without this in hand.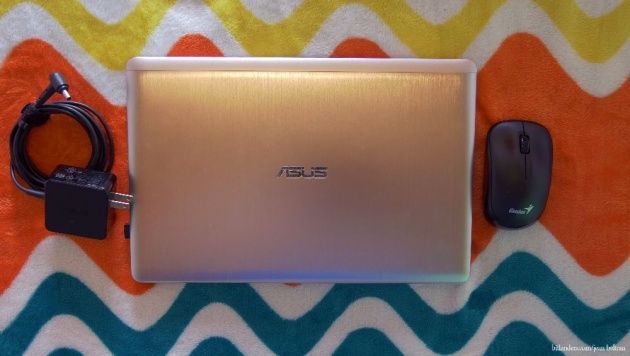 Image credits: Jean Beltran-Figues via bitLanders.com
Laptop - there are items which we have to think twice before bringing them and that includes the laptop. It would depend if we think the place to go could give us a chance to use our laptop. Most of the time, I insist of bringing it but when we went to Baguio, Batad and Sagada, we didn't because we were afraid rain and fog might do some damage in the unit.
But when we went to Coron we brought it with us as well as small trips like the recent one at Liloan. We brought it and we were able to transfer our photos and videos on the same day. Plus it gives us another means of entertainment. We usually play back our videos when transferring them to our hard drive.
My current laptop is an Asus Touchscreen Notebook PC. It is slim which means it is also light weight and traveling with it is convenient.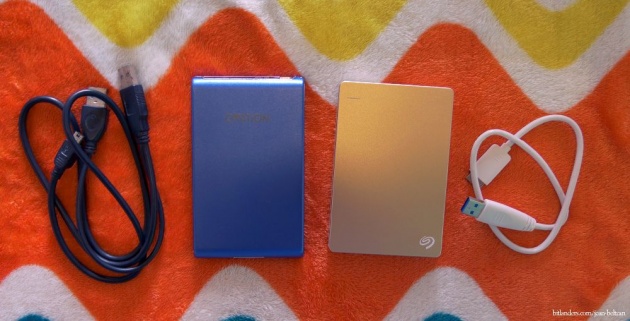 Image credits: Jean Beltran-Figues via bitLanders.com
Hard drive - speaking of saving photos and videos, we would never leave our external hard drive if we have our laptop with us.
We currently have four external hard drives, we would normally bring the latest one, in this case, I have brought two which is a blue Ovation 500GB external which contains our old photos in case I need them for blogging and the new one which is a Rose Gold Seagate 1TB Backup Plus Portable Drive. The latter is cute and light but has bigger capacity. It also comes with a pouch, bought it in SM City Cebu's Silicon Valley shop at Php 3k+.
Cameras and GoPro Hero 4 Silver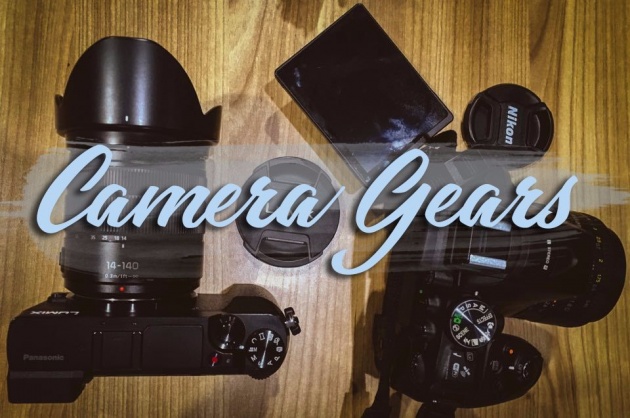 Image credits: Jean Beltran-Figues via bitLanders.com
Definitely a need for us to bring our cameras because we can't document the trip without those although we can using our mobile phones, this however captures better quality images and videos.
Currently, we have switched to mirrorless cameras, our last DSLR is up for sale. If anyone is interested, you might want to buy it.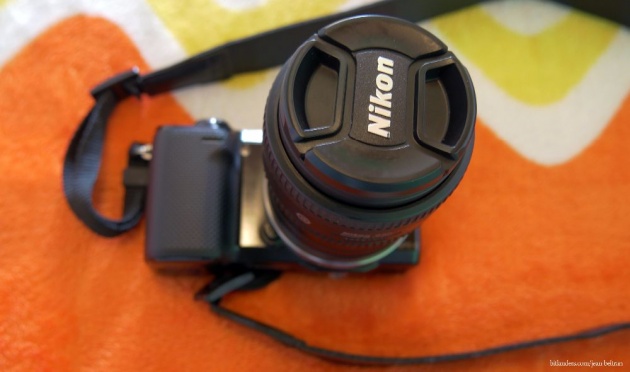 Image credits: Jean Beltran-Figues via bitLanders.com
James and I shoot so we have to have two cameras always. He brings his Panasonic Lumix GX85 while I have the Sony NEX-5R. We use different kinds of lenses too, he has the 14-140mm for Panasonic while I have the Nikon 50mm prime lens for portraits and wider aperture but this has also an adapter mounted to the camera since its a Nikon to Sony situation.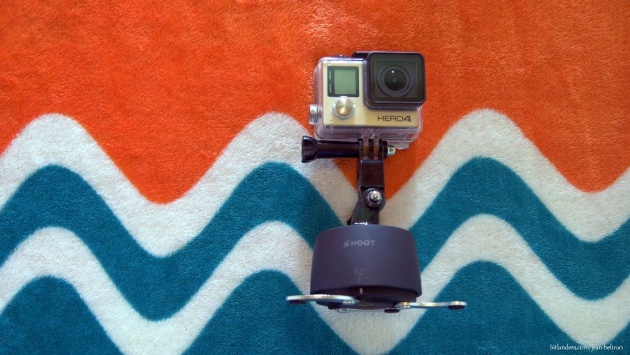 Image credits: Jean Beltran-Figues via bitLanders.com
We also have our GoPro Hero 4 Silver which is used for cases when we go to beaches and we have island hopping included in the itinerary. It has accessories with it like the dome but we rarely use it because it is bulky.
It is also given that with these cameras, we have to bring their cables and chargers. Gladly, we the mirrorless cameras they can be charged with the powerbank so we can actually continue shooting even if there's no electricity as long as the power bank is full.
The rest of the stuffs inside our bags are our clothing, that's it!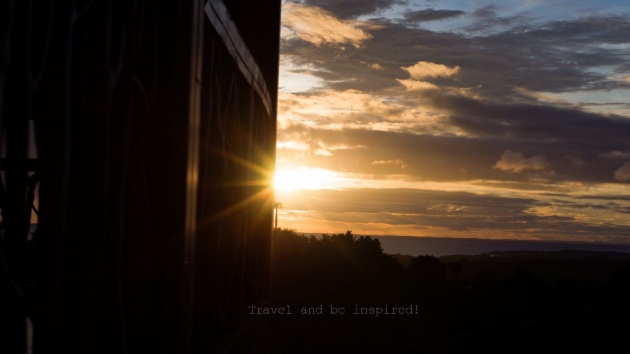 Image credits: Jean Beltran-Figues via bitLanders.com
Blog entry written and published by Jean Beltran-Figues, A Pinas traveler and photography hobbyist, find more travel blogs in my blog section, click here.