Before I begin, here is a video you need to check out on Foreigners React to Tagaytay City, Philippines! Exploring South Luzon
Video Credits: The Juicy Vlog via Youtube
Travel is something I love doing whenever I have the means to do so. I love going to out-of-town trips, but I do not know how to drive a stick shift car yet so one of the most significant factors that I always consider is that, it should be both accessible for private and public transportation. I am from the southern part of Metro Manila, but I have not been to all the nearby provinces due to lack of time and budget.
Where To Go in South Luzon
There are many different places to visit in Luzon and here are some tips on where to go in South Luzon.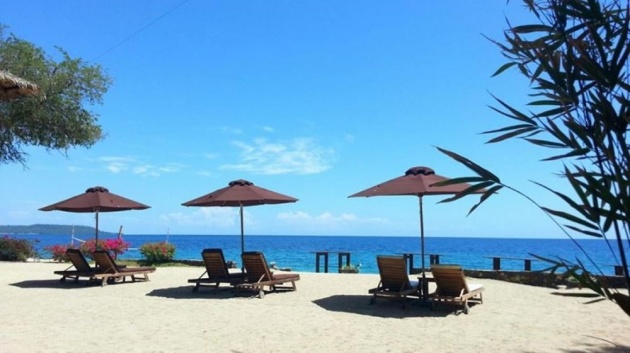 Image Credits: outoftownblog
Batangas is a top choice for Manila dwellers who is up for a quick weekend getaway. It is only a few hours away from Metro Manila, and there are many tourist spots that you can go to that are mostly beaches. You can either go to Nasugbu or Laiya. Laiya is located in San Juan, Batangas. It is an exemplary place to bask in the sun and get a nice tan, go snorkeling or swimming, etc. Some of the most well-liked beach resorts in Laiya, Batangas are Acuatico Beach Resort and Hotel, Acuaverde Beach Resort, Blue Coral Beach Resort, and Sabangan Beach Resort.
Image Credits: Airbnb
Tagaytay is close to my heart. I love going here when I want to unwind. It is only an hour away from home, and it is accessible to both private and public vehicles. Food is what I am always after, and the cold weather too, especially during the Holiday season. Every restaurant in Tagaytay offers a unique dining experience. Do not miss trying Bulalo and Tawilis, and after a long day of exploring, you may stay in an Airbnb, B and B or hotel.
Hidden Valley Springs, Laguna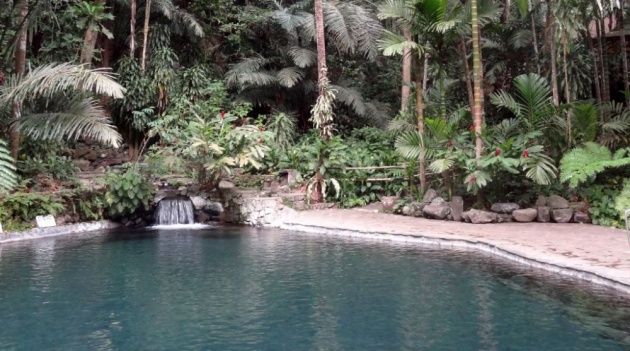 Image Credits: globetotting
Hidden Valley Springs is where you can go and visit in Laguna. Apart from swimming, you may do hiking in the rainforest. It is well-protected, and it is said to have 6 natural pools. You can avail Hidden Valley Springs' overnight package which consists of afternoon snacks, buffet lunch and dinner, and deluxe room accommodation among others.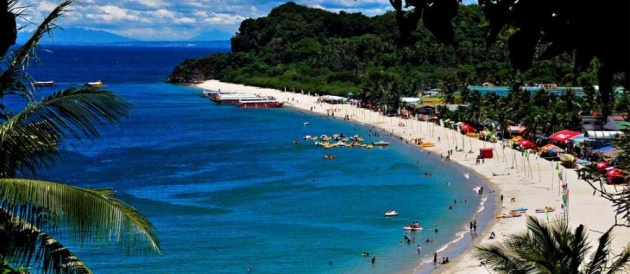 Image Credits: puertogalera
Puerto Galera is Oriental Mindoro's pride. I have been to Puerto Galera 10 years ago. It was Holy Week so the place was jam-packed. We have failed to look for a room to stay overnight, so we had to go back to Batangas. Going here is easy. Take a bus bound for Batangas Pier and take a boat going to Puerto Galera. You will never run out of things to do that is why a lot of foreign and local visitors flock in here to diving, island hopping, and swimming. You may drop by at the Mangyan Village and interact with the people.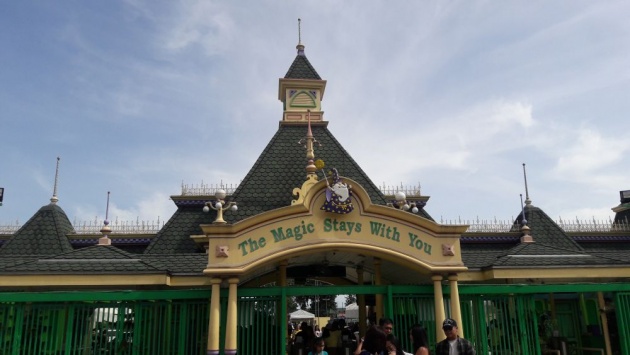 Image Credits: theawkwardextrovertblog
Are you looking for some fun and exciting adventure? Go to the Enchanted Kingdom and try all the rides that they have such as Anchors Away, Disk-O-Magic, Ekstreme, Rio Grande, and Space Shuttle to name a few. Every weekend, there is a lineup of special shows you can watch like Enchante Musicale, Kingsmen and Victoria's Way to name some. Treat yourself to a delicious meal by visiting Amazon Grill, Diggers Treat or Jungle Wraps. A regular day pass costs Php 800 on a weekday and Php 900 on a weekend.
What you've done becomes the judge of what you're going to do - especially on other people's minds. When you're traveling, you are what you are right there and then. People don't have your past to hold against you. No yesterday's on the road."
Taytay Falls, Majayjay, Laguna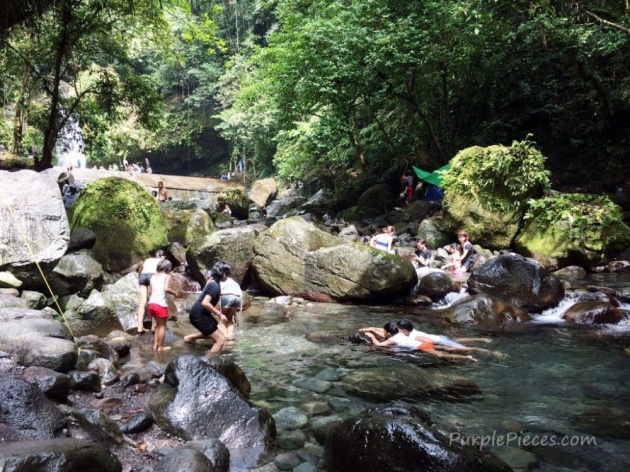 Image Credits: purplepieces
A vacation should not be expensive all the time. If you are on a budget, you may go and visit Taytay Falls in Majayjay, Laguna. Going here is quite easy. From Robinson's Galleria, you may take a bus bound for Sta. Cruz. It is 2-3 hours travel then hop on a jeepney going to Majayjay and then take another jeepney going to Taytay Falls.
Calaguas Island, Camarines Norte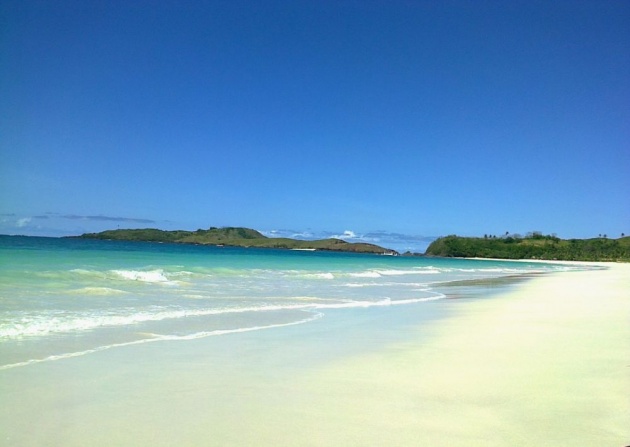 Image Credits: byahengtipidprojectblog
Calaguas Island has developed from being a whimsical destination into a go-to place for beach lovers. It showcases clear waters, preserved natural resources, and white powdery sand. The thing you can do here is endless; camping, exploring, spelunking, swimming, and the list goes on. You can go to Calaguas Island either by air or land.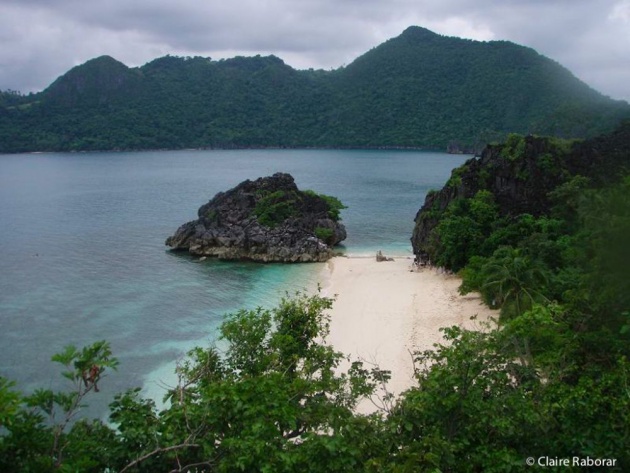 Image Credits: lakwatseradeprimera
Caramoan Island is situated in the eastern part of Camarines Sur. It has a 4,000-hectare of limestone forest that is well-heeled in flora and fauna. When you visit Caramoan Islands, you will see how rich it is in crystal waters, marine life, etc. You can go diving, kayaking, scuba diving, snorkeling, and swimming. It is the ideal place if you want to enjoy full relaxation away from the crowd.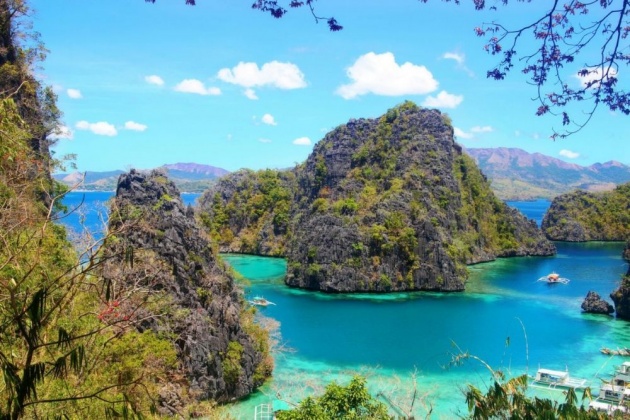 Image Credits: fatgirlsdayout
Palawan is potentially one of the top tourist destinations in the Philippines. It is a tropical paradise. The sights are breathtaking which makes it a crowd favorite of both local and foreign visitors. Tubbataha Reefs Natural Park is one of Palawan's pride. It is a UNESCO heritage site, and it consists of most majestic marine biodiversity in the whole world. Do not miss the chance of going to Bacuit Bay Island, Culion Island, Honda Bay Islands, Kayangan Lake, Small Lagoon, and Puerto Princesa Subterranean River National Park.
Island Cove Hotel and Leisure Park, Kawit, Cavite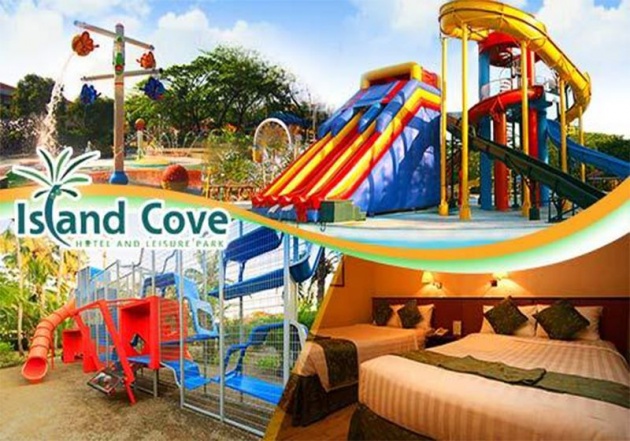 Image Credits: cavite.gov.ph
Island Cove Hotel and Leisure Park in Kawit Cavite is one of my family's favorite destinations in the south Luzon. It is only less than two hours away from home. You can go swimming or relish in great food in Fishing Village or Sangley Point. You can stay overnight, too.
Before I end, here is another video you have to check out on 12 Best Tourist Spots in Laguna Philippines
Video Credits: Live Love Travel via Youtube
Final Thoughts
Travel to South Luzon and experience a vacation you need to enjoy and relieve stress. See to it that you prepare everything you need so you can revel in your vacation even more.
Thank you for reading, guys! God bless us all always
Written by:freelancermariagrace for Bitlanders