Social media and platform like Instagram are dominated by celebrities. The famous photo-based social network Instagram recently released their Top 4 Female Celebrities With The Most Followers.
Who do you think comes first? Find out who is the Queen of social media!
1. Taylor Swift - 55.3 million followers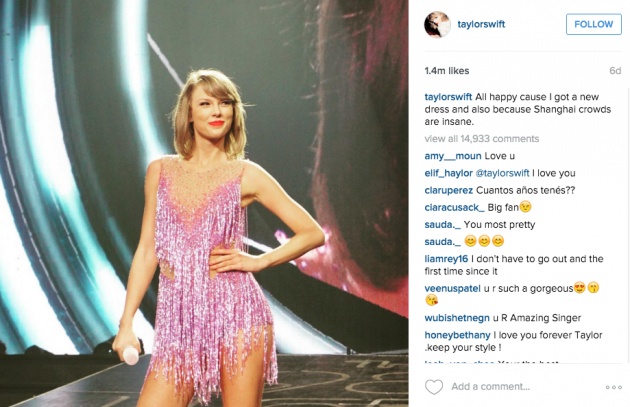 Photo credit: Taylor Swift Instagram page https://www.instagram.com/taylorswift/.
Taylor Swift is incontestably the biggest singer star of the year, if not the decade. She is a seven-time GRAMMY winner, and is the youngest in history to have won the GRAMMY Award for Album of the Year. Her catchy song transcend music genres which makes her one of the most famous singers of her generation, and a savvy business woman.
She likes to post candid pictures of her and her cat, her group of girlfriends, her fans, and shoots from events and concerts.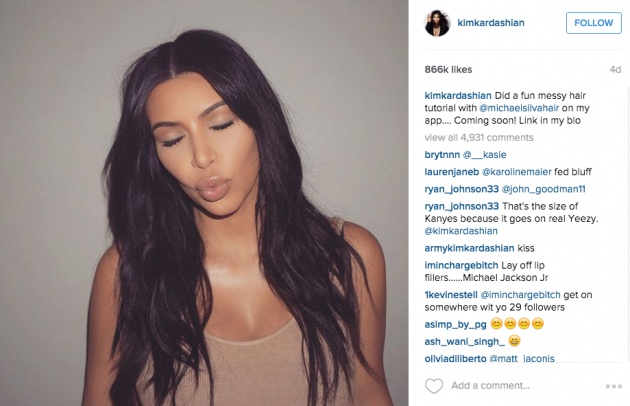 Photo credit: Kim Kardashian Instagram page https://www.instagram.com/kimkardashian/.
Kim Kardashian arrives a few million followers later. The queen of selfies is only the number 2 in terms of followers on Instagram where she mostly post polished shots of herself or her family.
Kim Kardashian West is a television and social media personality, actress, and model. She is one of the highest-paid reality television personalities with estimated earnings of over $52 million.
3. Selena Gomez - 51.3 million followers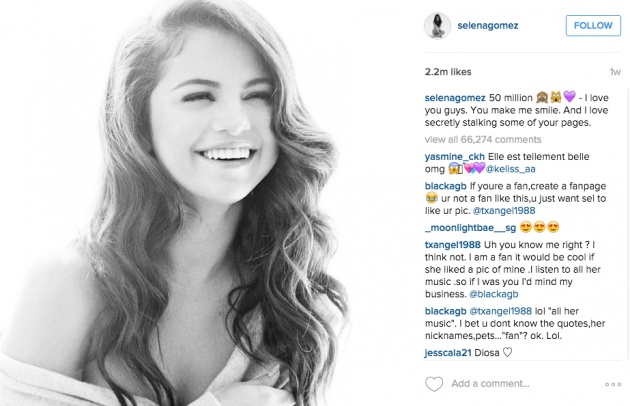 Photo credit: Selena Gomez Instagram page https://www.instagram.com/selenagomez/.
Selena Gomez is an American actress and singer and fashion designer. She started her career in the Disney Channel television series Wizards of Waverly Place where she played Alex Russo until 2012. She formed her band in 2008 called Selena Gomez & the Scene.
On her Instagram, she likes to post behind the scenes pics from fashion shows and concerts, photoshoots, and photos with her friends.
4. Beyonce - 51.2 million followers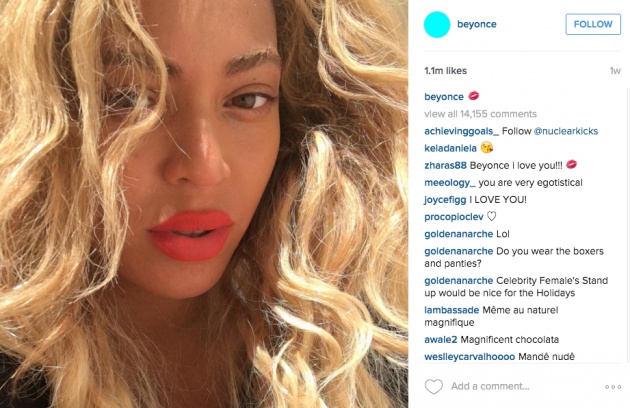 Photo credit: Beyonce Instagram page https://www.instagram.com/beyonce/.
Beyoncé Giselle Knowles-Carter is an American singer and songwriter. She first started as the lead singer of the late 1990s R&B band Destiny's Child. She has earned 5 Grammy Awards and was featured on the Billboard Hot 100 number-one singles with her songs "Crazy in Love" and "Baby Boy".
She post her wide range of pictures on her Instagram account, from selfies to photoshoots and pics of her husband and daughter.
Who do you like to follow the most? Who posts the best pics on social media? Tell us in the comments below!