@Bitcoinlady - Alah Itireleng
One of the most incredible stories in the Bitcoin Community is the story of Alah Itireleng of Botswana, Africa. If you'd like to get a better understand of who we are about to be introducing to Film Annex & Women's Annex, you should go ahead and subscribe to Alah's profile page by clicking here!
The story Alah shares with us is one that has already touched millions of people's lives. Her story brings with it emotion, passion, inspiration and hope for individuals all around the world. The following photograph is a picture of Alah Itireleng, recognized by many in the Bitcoin Community as "BitcoinLady" or "Ambassador of Bitcoin for Botswana".
Alah Itireleng
Alah Itireleng begins her story with her son, Pako Jr. Pako suffered from a rare disease known as Noonan Syndrome and Hypertrophic Obstructive Cardiomyopathy. Alah spoke with us about Pako and how she became financially crippled while seeking help and treatment for him. Alah lives in Gaborone, the capital of Botswana which neighbors South Africa. Alah stated that Gaborone does not have much medical supplies or resources, and that they depend mainly on South Africa for medical assistance.
After using every last resource and spending literally everything that Alah generated as income, she was left with what she quoted as being "nothing". Nothing means that she had not been able to find the medical assistance or help for her son's disease. Pako Jr. passed away in 2012. Unfortunately, Alah was never able to obtain the assistance and medical resources needed to help treat Pako Jr. and his rare disease.
BitcoinLady's Mission
BitcoinLady (Alah Itireleng) has taken her unfortunate situation and created an incredible mission. She is personally taking responsibility to ensure every child inAfrica will have the help and medical assistance they need in order to live a happy and healthy childhood and life. When BitcoinLady first discovered Bitcoin, she shared the same vision as many others in the Bitcoin Community. She viewed Bitcoin as an opportunity that she could not refuse, and as hope for being able to create the change that is necessary to fulfill her mission for the children in Africa.
Pako Jr.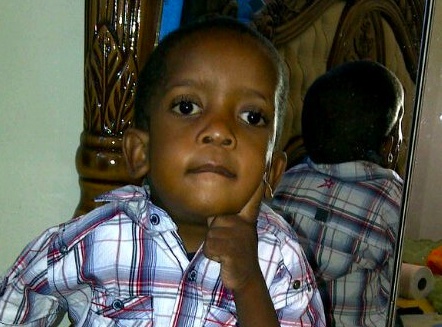 Bitcoin is Alah's resource and relationship builder. QLF Incorporated was contacted by Alah at the beginning of 2013, when she wrote to our learning portal Bitconfused.org. We were deeply moved by her story, and had just began realizing the potential use of Bitcoin in Africa for philanthropy. It was unbelievable to be contacted by Alah because she was the exact type of person we were looking to team up with in Africa. We were amazed, shocked and instantly infatuated! We began helping and collaborating with Alah immediately and were fortunate enough to be able to send Alah a small amount of Bitcoin to help her organize the first Bitcoin for Botswana meet up!
QLF Incorporated and BitcoinLady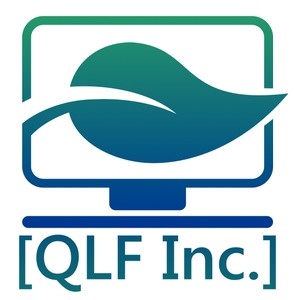 QLF Incorporated officially welcomed Alah Itireleng as part of our team shortly after our introduction. We were able to use Bitcoin to build a relationship and trust that would have normally taken several weeks to establish. Alah is not only the Ambassador of Bitcoin for Botswana, but she is now the Ambassador for Example Africa, a project of the Quantum Leap Foundation. You can learn more about our project to Example Africa by clicking here. Alah is only a few short months in with her mission for Bitcoin and she is already becoming one of the most well-known individuals in the Bitcoin Community!
Thank you from QLF Incorporated and Alah Itireleng!
(Quantum Leap Foundation & BitcoinLady)
QLF Incorporated would like to thank Alah Itireleng for being such an incredible inspiration and leader in her country of Botswana. She's impacting many parts of the world, but Botswana is really beginning to have an impact from her constant support and her persistence and patience with teaching Bitcoin to her local community. We would also like to thank Elizabeth Ploshay with the Bitcoin Foundation and Bitcoin Magazine for all of her help and support with Alah's mission in Botswana! Thank you both so very much! We sincerely appreciate your support and work and words will never be able to express our gratitude.
Want to learn more and get involved?
Lack of knowledge is one of the biggest problems and reasons that places like Gaborone do not have the proper medical resources needed for sustaining life. Many people do not have the correct understanding of these parts of the world, and are also mislead by stereotypes and pre-assumptions. For this reason, we've created our project and gave it the name of "Example Africa". We believe Africa has the most room and potential for growth. With the assistance of the world and individuals just like yourself, our mission and goal for Example Africa will be attainable. Africa will set the example for how the world should organize, lead and collaborate.
Learn more about QLF Incorporated, BitcoinLady and Example Africa by visiting:
Thank you! - QLF Incorporated!