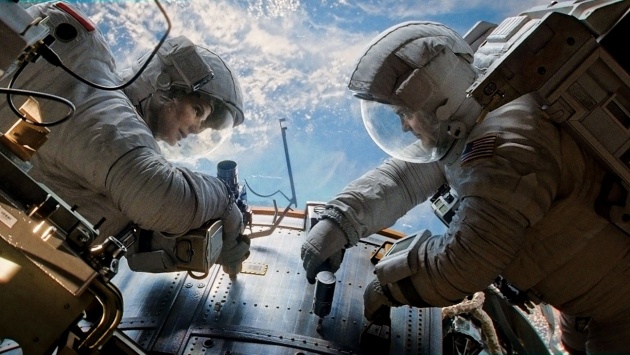 First of all, I just want to say that thank the film gods that we ended up with Sandra Bullock and George Clooney. The two made the movie for me! But can you imagine "Gravity" with Angelina Jolie and Robert Downey Jr.? In an interview with Hollywood Reporter's Stephen Galloway, writer/director Alfonso Cuaron revealed the original casting choices.
It's no secret that I love Bullock's performance in the film, and I can't fathom Jolie's steeliness for the role. I guess she can be vulnerable (see "Girl, Interrupted") but Bullock owned this role!
So Jolie left because of scheduling conflicts with her directorial debut "In the Land of Blood and Honey" while Downey Jr. exited because, rolling my eyes on this one, the film's technology did not give him room to improvise.
Really?
Bullock sure was able to improvise, acting inside a box and by herself! If she can do it, so can you Downey Jr.!