Today I am writing my experience about cricket game and I will tell you why I love this game.
But first of all I like to say something about cricket game, that this game is very popular all over the world and many countries have been playing this game since long long time. This super game of cricket was first played by British people as I found in history and they are supposed to be the initiator of cricket. England is the home of cricket and they are the people who started making rules and regulations for cricket. So, International Cricket Council which in short ICC was established in 1909 to maintain cricket all over the world. Its terms and conditions are fully described by ICC and its the final authority who is regulation cricket rules for every country.
source=google
Above is the picture of ICC HQ office located at Dubai. Currently this office is being operated by Chairman ICC David Richardson and President Zaheer Abbas.
Accessories of Cricket at BitLanders Shop:
As everyone know that BitLanders is a rewarding platform and it pays user for their activity here bitlanders. Now at the time when cricket world cup will be held in March 2016 this wonderful platform is providing opportunities for user to write blog on cricket and its accessories and then bitlanders will give double reward to user. Many accessories of cricket have been introduced at shop such like, helmet, shirts, bat etc. These accessories are of many cricketing countries like Pakistan, UAE, OMAN, NZ, AUS, IND etc. A user can buy those things
One who will buy some item will get buzz bonus in return so its an open way to get max buzz scores. You just need gems to buy these items.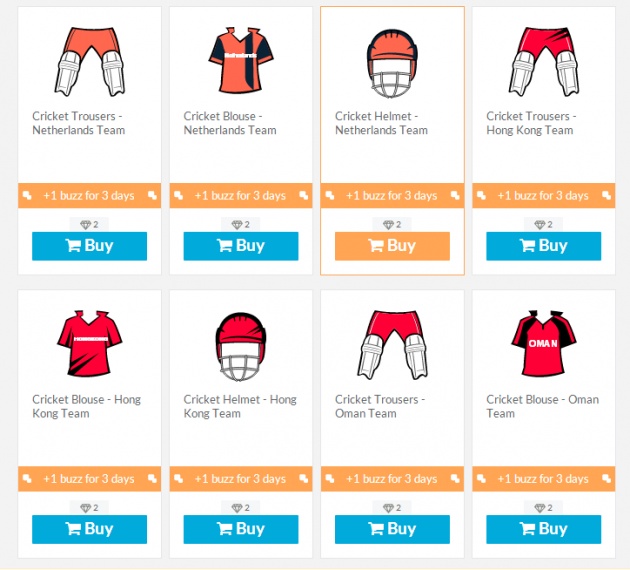 Screenshot of bitlanders shop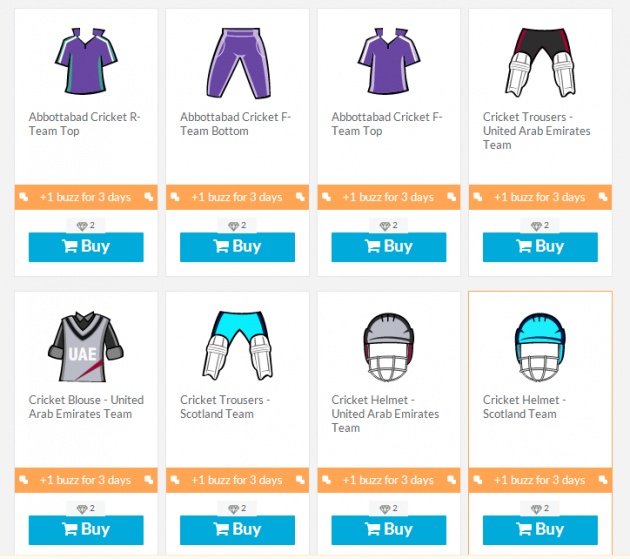 Screenshot of bitlanders shop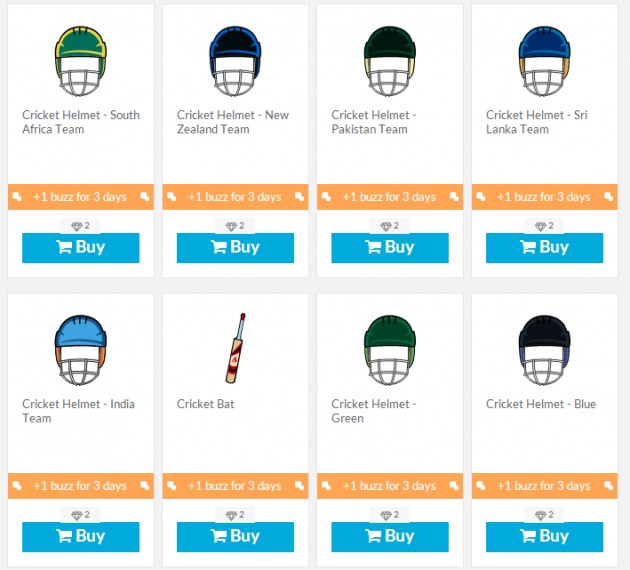 Screenshot of bitlanders shop
CRICKET IS GAME FOR EVERYONE
Cricket is a game which is almost for everyone. No matter what age of are you. You might have seen that Parents give Bat and Ball to their children while they are just kids. So a baby starts playing cricket in childhood. He hits the ball with bat and enjoys it. I am also one of those children who started playing cricket since my childhood and that's why I am loving this game. With time when I grown up I starting learning it deeply and found that this is an international game and many people are playing this not only for fun but also for their professional career.
Kids playing crickket
source=google
source=google
You can see from pics that everyone plays cricket in his own way. No matter one has a proper way or not you just need to play it with a stick called bat and a ball.
Video of small kid playing cricket
source= youtube
Old man playing cricket
source=google
Almost everyone play cricket for spending his time in a good way. Because cricket is game in which your whole body is involved so a man feels active when he play this game. This is a game of both mind and body. One must be strong and sharp enough to play this game with good skill. I will tell you about this in this blog what is skill in cricket.
What is Professional Cricket
World Cup of cricket is coming and it means that now the professional teams of world cricket will play against each other to win the world cup. As earlier I have told you about that ICC is regulator of this game so the teams listed in ICC ranking will take part in this world cup.
There are three types of cricket matches.
TEST MATCH CRICKET
ONE DAY INTERNATIONAL CRICKET
T-20 CRICKET
Test Cricket Team of Pakistan
source=google
ODI and T20 Cricket Team of Pakistan
source=google
Test match video
source=youtube
T20 Cricket
source=youtube
Above mentioned formats are played for cricket by many countries and they have many professional players who are playing cricket for their countries.
The List of countries that are playing cricket are as below:
England
Australia
New Zealand
Pakistan
South Africa
India
Sri Lanka
Zimbabwe
Scotland
Ireland
UAE
Oman
Nepal
Netherlands
All these countries play all the cricket formats mentioned above and visit each other country in this respect. As now the world T20 is coming so now the team will take part in this tournament and every team will try to win this for pride and honor of the country.
source=google
England Cricket Team
Source = Google
Glen Maxwell inning
Source = youtube
In the end I would like to thanks bitlanders for introducing something that will reward user. The cricket accessories are very good at shop and I hope bitlanders will keep doing such good work for supporting games and also users.
Best of Luck to all cricket players for upcoming world cup.