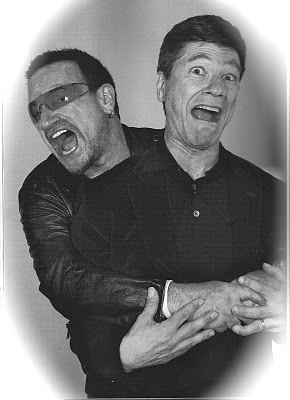 "Palling around with our mutual friend Bono was one thing, but calling out the establishment, well that was too much to further empower." Not official but US always gets the choice, but question why not Jeffrey Sachs but rather another academic credentialed candidate Jim Yong Kim. Both of these candidates have broken bit of a pattern as each has seemingly less to do with banking/finance industries and more with development projects and activism. If at least for the next term and most pressing challenges facing the globe and World Bank, that is a good thing. More so than the IMF, the World Bank is about development and less about managing the macroeconomic challenges on international financial crisis.
The Candidate Selected:
Jim Yong Kim is a Medical Doctor and has a long tenure in global health and development issues. His impressive resume is outlined in this brief piece from Wikipedia
"Kim has 20 years of experience in improving health in developing countries. He is a founding trustee and the former executive director of Partners In Health, a not-for-profit organization that supports a range of health programs in poor communities in Haiti, Peru, Russia, Rwanda, Lesotho, Malawi and the United States.From 2004 to 2006, Kim served as Director of the World Health Organization's HIV/AIDS department, a post he was appointed to in March 2004 after serving as advisor to the WHO Director General. Kim oversaw all of the WHO's work related to HIV/AIDS, focusing on initiatives to help developing countries scale up their treatment, prevention, and care programs, including the "3x5" initiative designed to put three million people in developing countries on AIDS treatment by the end of 2005. An expert in tuberculosis, Kim has chaired or served on a number of committees on international TB policy. He has conducted extensive research into effective and affordable strategies for treating strains of TB that are resistant to standard drugs. While at WHO, Kim was responsible for coordinating HIV efforts with the TB department."
Professor Jeffrey Sachs-Too Much for StatusQuo?
Jeffrey's academic credentials are no less impressive – from Harvard University to establishing Columbia University's Earth Institute focused on sustainable development, from economics to environments. First met Jeffrey through Bono at UN backed concerto fight poverty and eliminate crippling debt for the most poor countries. That was at the end of the last millennium when the issue of debt reduction/forgiveness was just coming forward in its cycle of prominence and activism. (As most initiatives, it has had success and disappointments).
Professor Sachs emerged as a leading adviser/principle at the United Nations holding several more and less formal titles. However, to his credit he took on more activist role. Perhaps most damning to his candidacy for World Bank President, he challenged the inertia of the current global economic drift toward more tolerance of predatory capitalism. It was about the growing wealth gap manifested both in political leverage as well very practical considerations of hunger, health and education.
Suspect that Professor Jeffrey Sachs had become a bit outspoken for the comfort of an establishment still dominant. Palling around with our mutual friend Bono was one thing, but calling out the establishment, well that was too much to further empower.
By Ambassador Muhamed Sacirbey – Follow @MuhamedSacirbey

Facebook = Become a Fan at "Diplomatically Incorrect"

Twitter – Follow us at DiplomaticallyX


For current news event articles related to International Finance & Economy, see our popular video blogs at "International Financial Crisis" Channel - http://diplomaticallyincorrect.org/c/international-financial-crisis