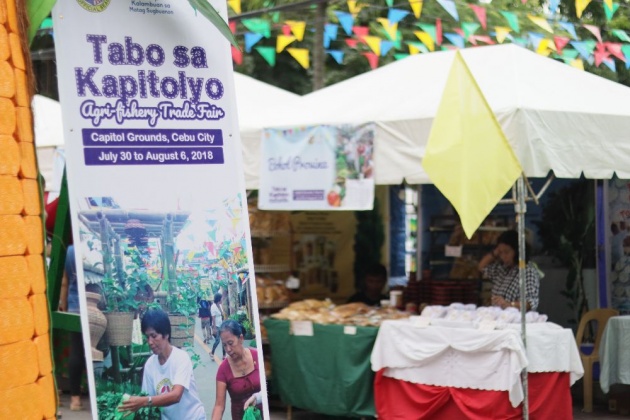 Image credits: Jean Beltran via bitLanders
With social media being used by most Filipinos, the young, the teenagers, the employed, the adults and the old as well as private and government sectors, transfer of information is faster. Events are now relayed in flash news plus reactions, comments and information sharing is almost faster than lighting!
Thus, anything happening in the country specifically within the city where I am currently located can be known to anyone at a certain fast speed.
Video credits: Jean Beltran via YouTube
That is why when the "Tabo sa Kapitolyo" was launched, the news spread like wildfire and soon after, I found myself at the gates together with my husband James and were both excited to find our favorite items inside at a lower price.
Today's blog is all about the recent visit to the Tabo sa Kapitolyo event, the most recent activity joining together the citizens of the province of Cebu.
What is Tabo sa Kapitolyo Means and What are their Featured Products?
Video credits: Jean Beltran via YouTube
Tabo sa Kapitolyo is a Visayan phrase which literally means a place similar to a market, where vendors and buyers come together. This time the market was brought over to the main capitol of Cebu Province.
This agricultural and fishery trade fair is a yearly event initiated by the provincial government and has been an interesting subject for a visit. It is also in relation to the province's 449the Founding Anniversary.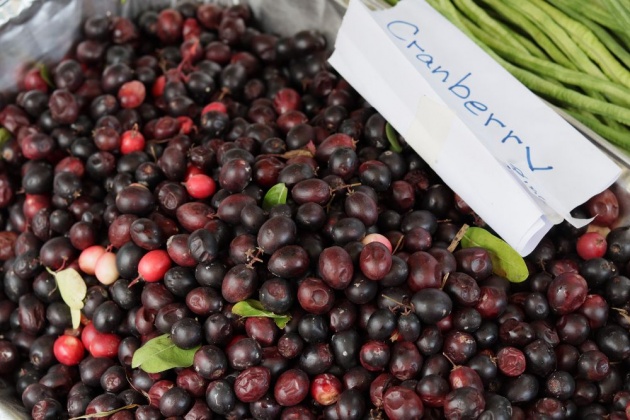 Image credits: Jean Beltran via bitLanders
At the capitol grounds, all the provinces of Cebu have their own respective covered areas where they showcase of their goods ranging from the natural commodities like vegetables and fruits all to the sea creatures, processed products, furniture and even ready to eat foods!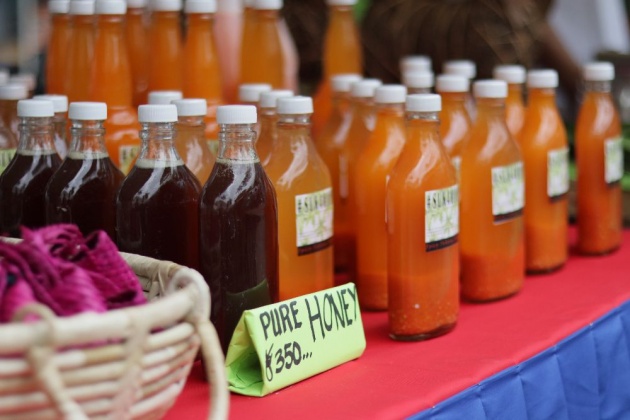 Image credits: Jean Beltran via bitLanders
While the Cebu province promotes tourism, it is also evident that agriculture and fisheries are two of the main sources of livelihood. From the northern Cebu which offers great seafood produce like seashells and clams to the seaweeds, to the towns of San Remegio which offers basket weaved items to the city of Mandaue which sells souvenir items and goodies moving on to the southern area of San Fernando which has agricultural products like bananas, cranberries, and others. I have to also feature the merchandises sold by those coming from Oslob, Argao which is very well known for their pork cracklings, it was one of the most sought out stalls and a lot more.
Why Should Cebuanos Visit Tabo sa Kapitolyo?
I personally had joined the said event for the three times now in a row. I love supporting activities and events like this so please read further as I present my personal reason as to why it is highly encouraged that Cebuanos come and visit the Tabo sa Kapitolyo which will run from July 30 to August 6, 2018. That's a week so there's no reason not to come!
1. Support Cebuano Products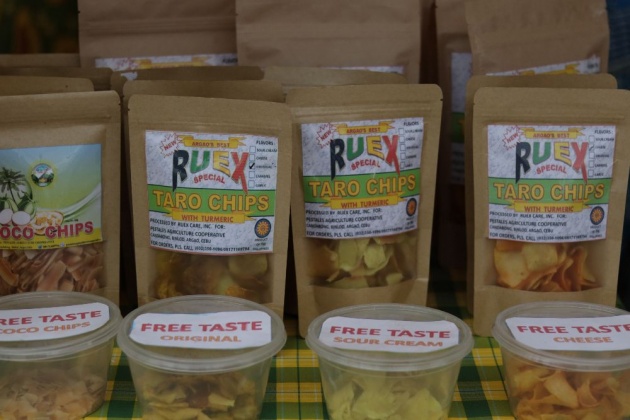 Image credits: Jean Beltran via bitLanders
The primary reason as to why this event has been deployed was to help the 51 local government units of the province promote their commodities in their respective booths during the entire duration of the fair.
Cebuanos are really handcraft experts and very hardworking too so in this event, we as Cebuanos are given also a chance to embrace the items, goods, and products which are grown, manufactured and processed within our land. There are also brand new items to find here which everyone can try, I can mainly talk about the Sukamod which I bought for Php 90, one glass. This is not very new to the Cebuanos but has been formulated without preservatives and coloring by one entrepreneur. Sukamod is a combination of the Visayan phrase "Suka Halang Simod".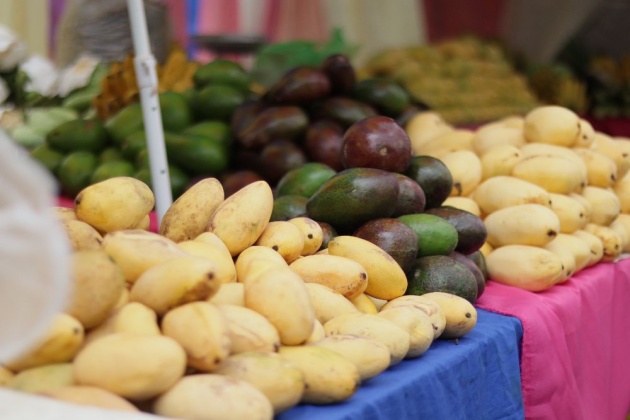 Image credits: Jean Beltran via bitLanders
The woman selling it said she has been known in their town for this, where she used natural coconut vinegar mixed with red chili spices. Thus making it really hot and spicy and that would make your face sour when tasted.
2. Feel the Festive Vibes of Cebu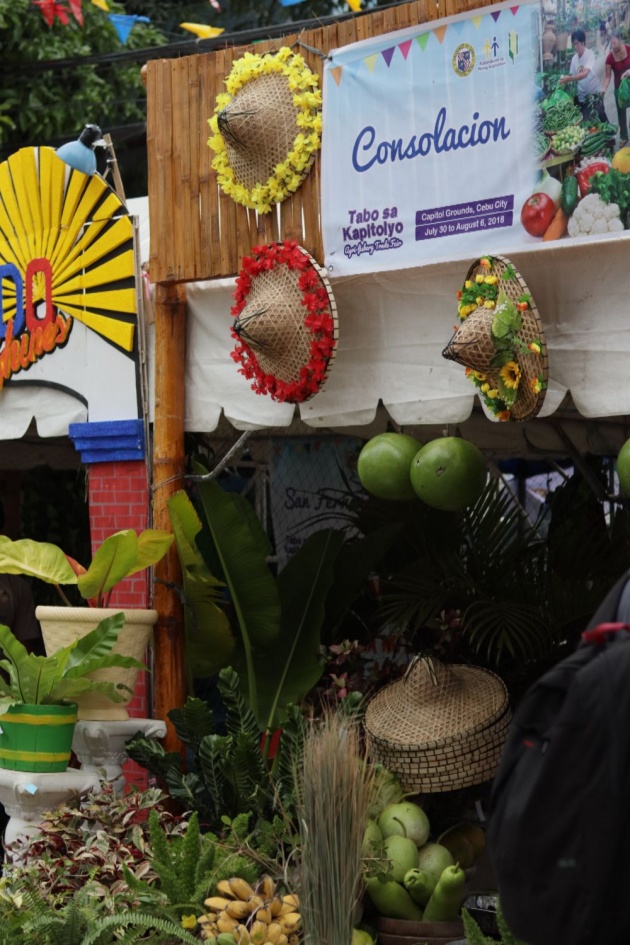 Image credits: Jean Beltran via bitLanders
Cebu is dubbed as the mother of festivals because of its biggest annual festival, Sinulog. Thus, in this event, the province had indeed made it a point to give the same vibes when visiting the event.
Upon entry, we noticed the two giant corn displays made of styro and painted in yellow. Kudos to their efforts, those were indeed great entry posts.
Then going in, the booths and stalls were each designed by the specific local government unit designated. There were natural elements in it like plants and fruits, some had exerted efforts in adding artificial waterfalls while others made banners showcasing their town names.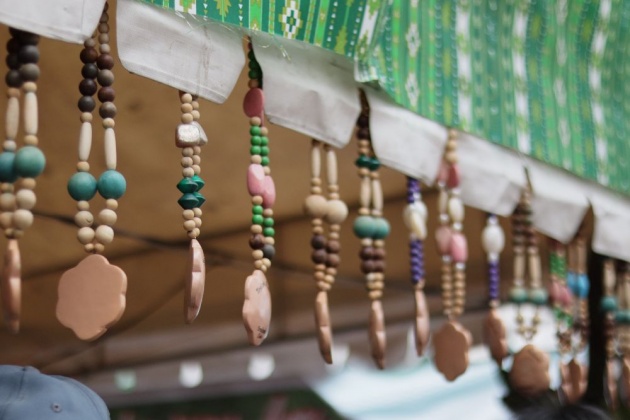 Image credits: Jean Beltran via bitLanders
Displays of their goods for sale as well are all laid out for visitors to check out and point if interested to buy.
I should also point out the colorful "banderitas" hanged above the capitol grounds to give it an even more festivity look. Aside from that, there are also printed tarpaulins which shows their tourist attractions just like how Oslob has a print of their Whaleshark tourist destination.
3. Treat Yourself with Fruits and Local Delicacies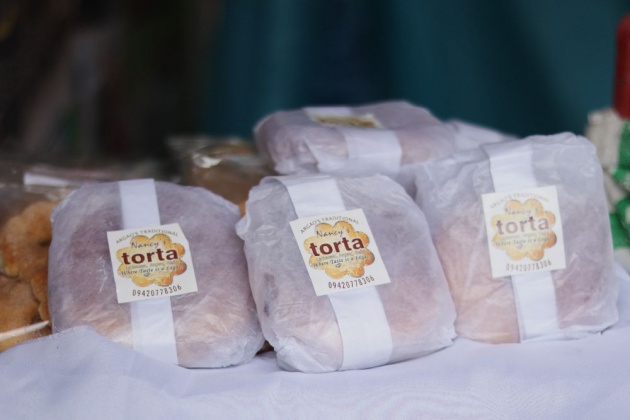 Image credits: Jean Beltran via bitLanders
If one is not much interested with the local products, at least you can get yourself filled and full with the ready to eat and drink goodies available. Some of which I have seen were fruit shakes made of mangoes and avocados, there were also vendors of lunch packed meals while there were steamed sweetcorns too!
Mandaue City has their local Cebuano sweets like the Otap, crackers, varieties of snacks, local candies, biscochio, masareal and chips!
4. Explore Native and Traditional Goods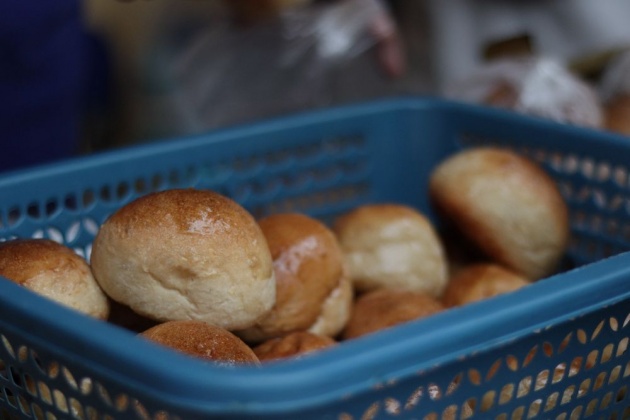 Image credits: Jean Beltran via bitLanders
There's also a chance of being educated by the old traditional means of cooking and baking. I was shocked to see a bread named "Pan Bisaya" which means local Visayan bread.
On-site, the baking materials, and ingredients were available for them to cook or bake their goods. As per the baker, the traditional way of baking involves coconut grates and milk. They use it together with flour without the use of yeast and water.
I bought five pieces for Php 50 and it was really good! I liked it, I can taste the coconut milk plus the not super sweet side of it was heaven to my tongue. It was my first time to find one in Cebu.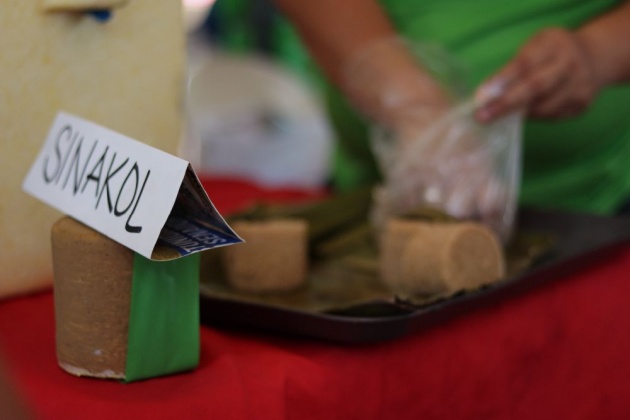 Image credits: Jean Beltran via bitLanders
Aside from that, there's another delicacy called "Sinakol" which were cooked inside tin cans, in English, they are referred to as corn rice.
For me, embracing our cultural food and local livelihood helps a lot, whilst we like Western items, it is also important to get back to where we belong and just support those which are organically grown within our lands.
This event gives us the chance to see, explore and get to be introduced to all other Cebuano products. If you are in Cebu, don't hesitate to pass by, visit and perhaps buy from our farmers and local producers.
______________________________________________________________________________________________
This blog entry was written and published by Jean Beltran-Figues for bitlanders.com.
Join me, click here to sign up and claim your $1.