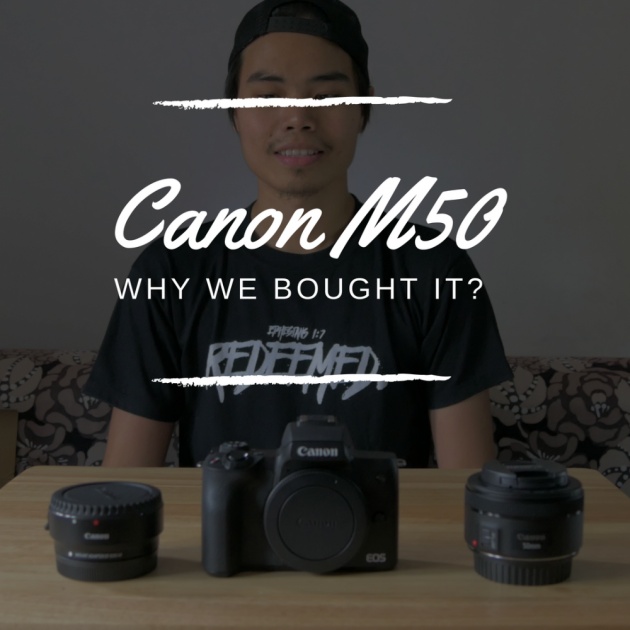 Image edited in Canva credits: Jean Beltran via bitLanders
Have you ever had that frustration when you travel and you couldn't get a good snap of the landscape, or take photos of your family with the beautiful tourist attraction because you don't have the right gear?
I had and that's the reason why we looked for an alternative camera to suit this need. Allow me to share with you the reason why James and I went and decided to buy our new Canon M50.
Looking at the Past Camera Gears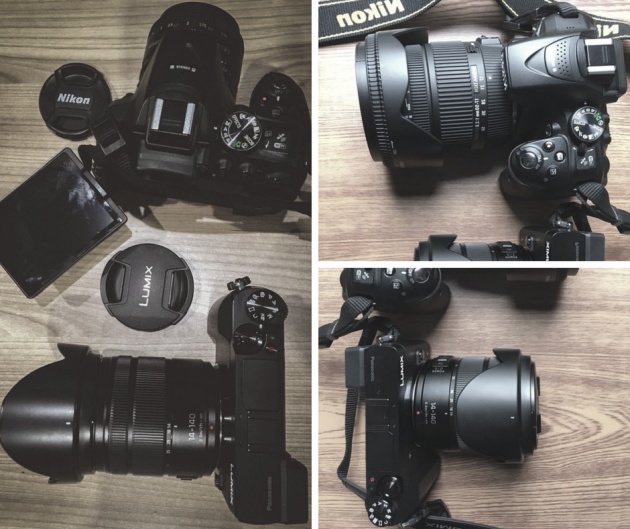 Image edited in Canva credits: Jean Beltran via bitLanders
I know I know, we had a couple of gears beforehand, in fact, the newest addition to the family was just less than a year but here we go again with a new camera.
I always tell my husband about using the camera to its fullest but after a few months or so, he'd be looking again on another gear. The good thing though is that we are always able to sell our old ones whenever we feel like it has already served its purpose.
Here's a timeline of our gears from the first to the latest:
Canon 1000D the year 2010 until the present
Canon 50mm lens
SJCam SJ4000 action camera year 2015 until 2016
Nikon D5300 the year 2015 until 2017
Kit lens Nikkor AF-S 18-55mm f/3.5-5.6G VR VR II
Sigma 17-50mm f/2.8 EX DC OS HSM
Tokina 11-16mm f/2.8 AT-X Pro DX II
Nikkor AF-S 35mm f/1.8G DX
Nikkor AF 50mm f/1.8D
GoPro Hero Silver year 2016 until the present
Panasonic Lumix GX85 year 2017 until the present
Panasonic 14-140mm f/4-5.8 ASPH MEGA OIS LUMIX G VARIO HD
Panasonic Leica DG Summilux 15mm f/1.7 ASPH
DJI Spark from the year 2018 until the present
Sony NEX 5R year 2018 until 2018
Canon M50 year 2018
Canon 50mm STM lens
I had a point and shoot camera before, a Sony one but I forgot the exact model, I left it in Bohol and I believe it is still working until now, it used those rechargeable batteries and it was pretty good, however, when we switched to the DSLR types, the camera was not anymore used.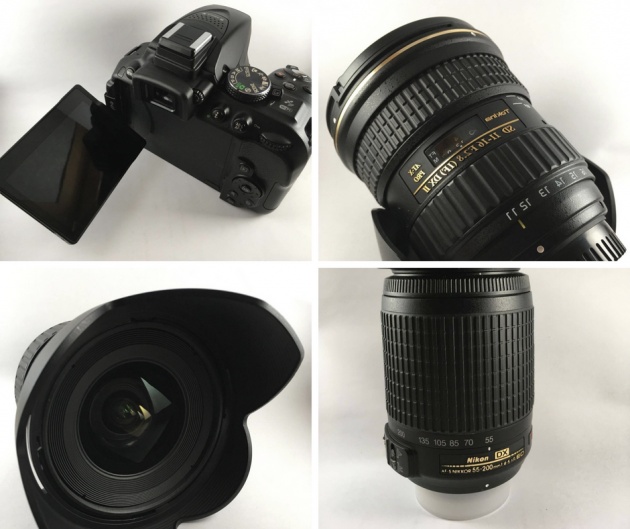 Image edited in Canva credits: Jean Beltran via bitLanders
Looking back, it is still a wonder why James can't get satisfied with these gears and although at times I would think about it, the reason that there's no perfect camera means that it is indeed inevitable to upgrade every now and then.
Introducing the Canon Mirrorless M50
Video credits: Jean Beltran via bitLanders
There's a great reason why James and I agreed to return to Canon's arms. It took us days and weeks to think, consider the price as well as the functions, and finally decided to get a hand of one Canon Mirrorless M50 camera.
Below are just some of the main reasons why we had the switch and gave up the smaller Sony of which we gave as a gift to my eight-year-old niece.
3" Fully Articulated Screen

Image edited in Canva credits: Jean Beltran via bitLanders
Back in 2015 when we had our Nikon D5300, we love its fully articulated screen but its size and weight was really dragging us down especially during backpacking travels. We needed a lightweight camera, one which we can just place in our pockets or side bags and can get access immediately.
This is not possible with two of our working cameras thus we missed it a lot! Plus, when we are taking photos of ourselves which we do often during travels, this is very helpful, especially with a wide angle lens.

Image credits: Jean Beltran via bitLanders
It is just an advantage because aside from taking photographs of ourselves, it can also be useful when shooting low and high, by just tilting the live screen, we can take very low, almost at the ground shot if we want without really stooping down that much. The same case goes to the overhead shots.
Lightweight and Travel-Friendly

Image edited in Canva credits: Jean Beltran via bitLanders
Back to the main purpose of having a camera, for me, it is to document our travels and other experiences digitally with a beautiful and sharp result. I truly believe in the saying that goes:
"Take a photo or it didn't happen."
Whoever made that quote has made a huge impact in my life and I believe to the rest of the world. It is through our photos that we can freeze a moment, and that moment becomes a memory that will last at least for a lifetime through a piece of the picture, either you print it or keep it digitally, that's all up to you.
So it is then important that if we travel, we bring with us a light and very easy to pull and shoot the camera. The Canon M50 answers this together with the first option.
Fast Autofocus
Image credits: learn.usa.canon
A frustration that James and I had always been having through all the previous cameras we had is the autofocus. Man, this is so hard to find in a camera. No camera is perfect as I have mentioned earlier so it is hard to look for a camera which could offer us within the price range that we can afford. Thank goodness the Canon M50 provides this option.
It didn't really matter if there's no autofocus if we are just working on photography but since James is already interested with videography and such, he prefers having a fast and reliable in-camera autofocus feature.
Image credits: bytephoto
Having this will allow a smooth like butter and fast switching from this object to another. It would make our lives easier! Oh, why did it take us too long to find this camera!
Sharp with Rich Color Media
Image credits: camerajabber
Through years of using different brands, it has been evident that Canon produces the straight from camera photo colors. I can't explain this very much but there's this what photographers call as Color Science in photography which basically means the photos are just properly saturated, its hue and value are right and nice to the eyes even without cross processing.
Every single image taken from the Canon cameras look more natural and they look significantly better than its competitors. Although I think it becomes subjective at some time, more photographers think that Canon does a good job with it.

Image edited in Canva credits: Jean Beltran via bitLanders
For me, it is important because it is just hard to always edit or cross-process each and every time we take photos when I only use them for my blogs. There was a point in my life that I would like to just use mobile. Read my blog entry about it:
Give Mobile Photography a Chance!
Video credits: Jean Beltran via bitLanders
These are just a few reasons or shall I say the main ones, there are more functions and advantages of having the Canon M50 than previous Sony NEX 5R which we bought as a second hand for a very affordable price!
I know in the future that we will be buying more cameras but I am pretty sure as well that we'll do so when we think it is time to upgrade and experience new technology.
That's it for today! Here's a Querlo chat for you regarding photography:
______________________________________________________________________________________________
This blog entry was written and published by Jean Beltran-Figues for bitlanders.com.
Join me, click here to sign up and claim your $1.
Let's talk about cryptocurries: altcoinstalks
Are you a traveler? Book your next hotel through Airbnb and claim your ₱1,600 : jeanf3125