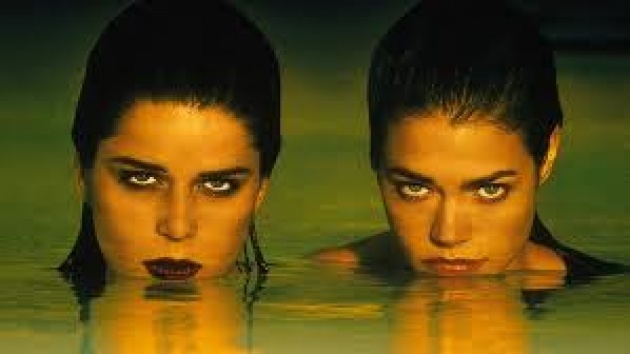 Remember the 1998 thriller "Wild Things?" The flop that became a cult hit thanks largely to all the salacious goodness of three-way sex scenes, girl-on-girl action, and Kevin Bacon's bacon.

According to our friends at Huffington Post, "Wild Things" could get a sequel and it will be inspired by the Amanda Knox Murder trial. The original movie starred Neve Campbell, Denise Richards, Matt Dillon, Bill Murray, and Bacon told the story of a high school guidance counselor accused of rape by two female students.

Now, director John McNaughton, the guy who gave us the original "Wild Things," told Hollywood.com that this will not be a sequel per se but will focus on the original characters' children by way of Amanda Knox.

McNaughton further revealed that, "Something that's like the child of Suzie Toller [Campbell's character], she claimed that Matt Dillon's [character] had raped her a long time ago and maybe there is a child and maybe Bill Murray's character had a child and they're exchange students and things get out of hand. We're calling it 'Wild Child Things.'"

There is no studio attached to the project yet but according to McNaughton, screenwriter Steven Peters' manager sent him an email and a one-page outline.

We'll see if the original cast will return and more importantly, if Bacon's schlong makes another appearance.