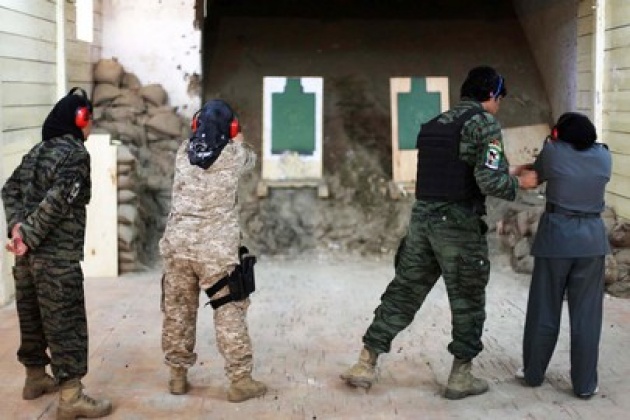 Women's/Girl's rights groups and Afghan civil society have stressed that gains made in the past decade for millions of Afghan women in securing equal constitutional rights, political participation, and access to health and education must not be compromised in any transition agreements between NATO, international partners and the Afghan Government. Women/Girls are facing two threats in Afghanistan: early marriage and direct assault. While the legal age of marriage in Afghanistan is 16 years, the United Nations has estimated that half of Afghan girls are married by the age of 15. Direct assault upon women is also a persistent concern including attacks upon girls' education.
Protection of Women/Girls as NATO Transitions Out:
The UN Mission to Afghanistan (UNAMA) and two UN agencies called on the Afghan Government and NATO to ensure that the protection of women and girls is a central component of the security arrangements that will emerge from the 2014 transition when NATO will hand over full security responsibilities to Afghan authorities. In advance of the NATO Summit in Chicago this May 20-21, UNAMA, UN Population Fund and UN Women urged NATO and the Afghan Government to fulfill Security Council resolution 1325, which requires all parties to take special measures to protect women and girls in armed conflict. The resolution also stresses the critical role women can play in all efforts to promote peace and security. "Now is the time to deal with the longer-term security and protection needs of Afghan women who have long borne the brunt of the war in Afghanistan. Women's specific protection needs should be central to plans being made as the Afghan national army and police prepare to take an increasing lead in security operations and the NATO–ISAF mission evolves from combat operations to training and assistance to Afghan forces," according Jan Kubis UNAMA Head.
Insuring the Voice of Women/Girls:
The UN stressed that protection for women during and after the transition requires that the Afghan National Police be fully resourced, trained, equipped and sensitized to affectively address cases of violence against women and girls. "It is important that the international and national community puts every effort into breaking the silence and ensuring that the voices of women and girls are heard and that the necessary services are put in place to support those women and girls," said Laurent Zessler, the UNFPA Representative in Afghanistan.
According to Ingibjorg Solrun Gisladottir, the UN Women Country Director for Afghanistan: "Security is paramount for improving girls and women's freedom of movement and access to education and health services. Women understand the drivers of insecurity in their communities and it is crucial to include Afghan women's groups in decisions impacting on their security during and after the transition of security from NATO-ISAF to Afghan forces."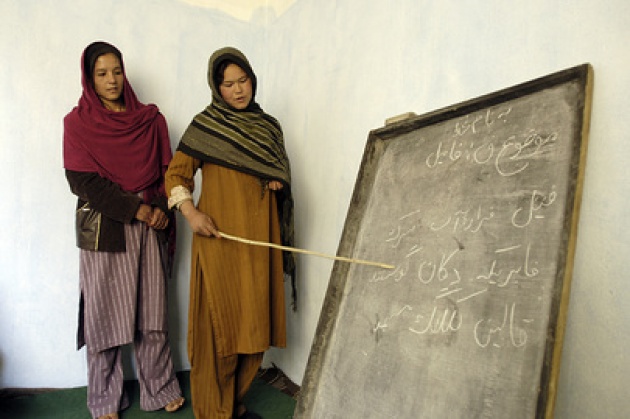 Partnering with Womens' Led Firm to Build Schools in Afghanistan & Connect them to the Internet:
The empowerment as well as education of women/girls is driven by education and particularly with the assistance of the Internet. Film Annex has partnered with Afghan women's led technology firm Citadel Software in delivering Internet connectivity as well furthering the development/building of schools in Afghanistan. Link to Francesco Rulli, and his Internet initiative and corporate social responsibility program, See: Afghan Development Project. Also see our discussion with Film Annex "Why Education & Internet is Responsive to Society & Womens/Girls' Needs" .
Ambassador Muhamed Sacirbey - FOLOW mo @MuhamedSacirbey


Facebook-Become a Fan at "Diplomatically Incorrect"








Twitter – Follow us @DiplomaticallyX







For many further current news event articles related to the United Nations, see our popular video blogs at United Nations WebTV
UN Photo Top - Afghan Women Being Trained as Police.
UN Photo Bottom - Afghan Women Teachers.