The day after Donald Trump scored a stunning come-from-behind win to gain the presidency, Democrat Hillary Clinton and PresidentBarack Obama separately called on the country to be open to the new leader and work toward a smooth transition.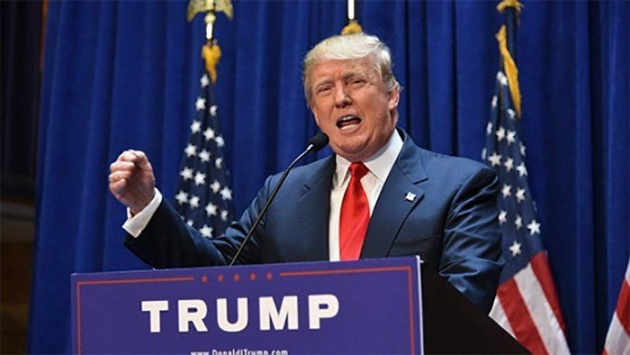 In her concession speech in New York around noon Wednesday, Mrs. Clinton congratulated Mr. Trump and offered to work with him. She thanked her supporters and asked them to have an open mind about his presidency, saying, "we must accept this result" and look to the future. She added, "This is painful, and it will be for a long time."
Mr. Obama said he is rooting for the success of Mr. Trump, who he said struck a unifying tone in their conversation early Wednesday morning.

"I hope that he maintains that spirit throughout this transition, and I certainly hope that's how his presidency has a chance to begin," Mr. Obama said.
The Associated Press put Wisconsin in Mr. Trump's column at 2:30 a.m. Wednesday, putting the Republican over the 270 electoral votes required to take the White House. Mrs. Clinton called Mr. Trump to concede soon thereafter.
After running a bitterly divisive and partisan campaign, Mr. Trump struck a conciliatory tone in his speech to supporters in a New York ballroom. He praised Mrs. Clinton's public service, saying that the country owes her a debt of gratitude.
"Now it is time for all Americans to bind the wounds of division," he said. "It is time for us to come together as one united people."
Photos: Donald Trump Elected President, Triumphing Over Clinton
Trump won votes with his populist message, which especially resonated with rural, white Americans
Mr. Trump also pledged to lift up those who have been left behind, saying, "the forgotten men and women of our country will be forgotten no longer."
House Speaker Paul Ryan (R., Wis.), whose support for Mr. Trump's campaign was tepid at best, praised the president-elect for hearing a message from the American people that no one else was hearing, during a news conference in Janesville, Wis., Wednesday morning. "Donald Trump will lead a unified Republican government," he said, speaking to the fact Republicans retained control of Congress Tuesday.
The polls and political pundits gave Mr. Trump little chance of winning going into the final day of voting, but Mr. Trump scored a series of close wins in a number of crucial states that Republican nominees haven't won since 2004, including Florida and Ohio.
The win threatens to rattle U.S. equity markets and drove the Mexican peso down sharply in overnight trading, foreshadowing what could be a shaky few days on Wall Street and elsewhere as the international financial world digests the reality of a Trump presidency.

Mr. Trump will bring to Washington a highly unpredictable governing style and a raft of policy prescriptions—from threatening to deport illegal immigrants to upending existing trade deals—that are anathema even to many within his own party.