This week, three people picked my brain and touched my heart. They are:
Elaha Mahboob, Women's Annex coordinator in Herat, Afghanistan.
Fardina Alemyar, 11th grade student in Herat, Afghanistan.
Matthew Modine, world renowned actor.
Elaha Mahboob is a 20 year-old woman based in Herat, Afghanistan. Under her supervision is the Women's Annex office in Herat, with filmmakers, writers and school teachers. Her team built 11 Internet classrooms that connect over 40,000 students to the World Wide Web. Of those, 5,000 female students use the Examer Content Creator and Film Annex platforms to learn, create content and generate revenues with scholarships and the BuzzScore.
Elaha's latest article introduced me to Fardina Alemyar, a student in 11th grade who wrote several meaningful articles on Film Annex. Today, she has a BuzzScore of 56. Fardina told her stories and created for herself a new entrepreneurial future generating international interest and revenues. Fardina writes in Farsi about what matters to her. Tens of thousands of people read her articles and she is one of Film Annex leading writers.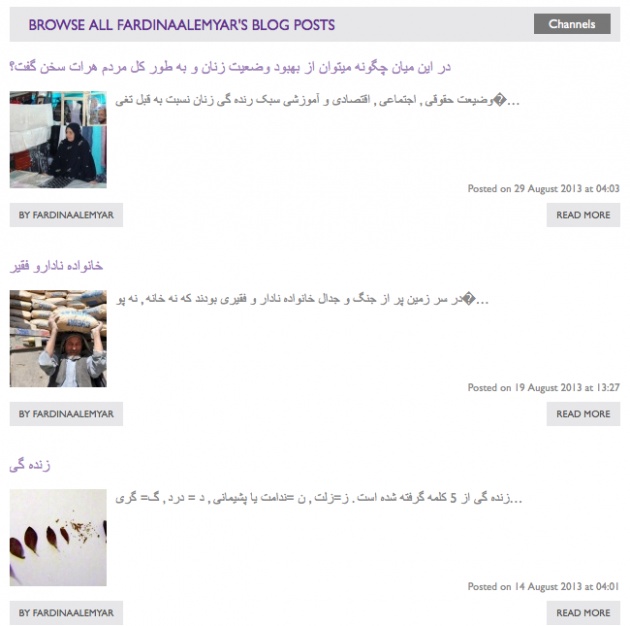 Matthew Modine wrote a great and sincere article called "IS THAT YOU MATTHEW MODINE? IS THIS ME?"
Modine says: "I make short films for a number of reasons. The first is that I don't have to answer to anyone else... They're made for the pleasure and for the art of cinematic storytelling."
In spite of the differences in age, geo-location, life, past and future, Fardina, Elaha and Matthew Modine share a passion and interest for storytelling. This is the very reason why Film Annex, Women's Annex and the Examer Content Creator were created, to have a platform to sponsor "storytelling".
Today, thanks to people like Elaha, Fardina and Matthew Modine, we have a platform of nearly 300,000 storytellers who are dedicated to share thoughts, ideas and stories. They are compensated and motivated to promote their ideas all over the world. This is their passion, and here at Film Annex, we make it their profession. Our work is not limited to promoting their thoughts and stories. We are also focused on compensating them for their work, something unheard of in the world of social media, where most platforms do not compensate users and content contributors for their stories and hard work.
I invite you to read more on Investing in Social Enterprise for Women In Technology and Social Media.
Without people like Fardina, Elaha and Matthew Modine, the world would be a sad and boring place. It's our responsibility to support and sponsor them to make this a better world.