In the past week of September 2013, a ceremony held for the teacher's day in Mahjuba Hiravi high school. The daily plans of the school, supervisions of the teachers activities, the financial affairs and the schools magazine completed in the schools.
The Mahuja Hiravi high school students are studying their lessons and getting information to write blogs and put them into the Filmannex network. They are very interested in blog writing.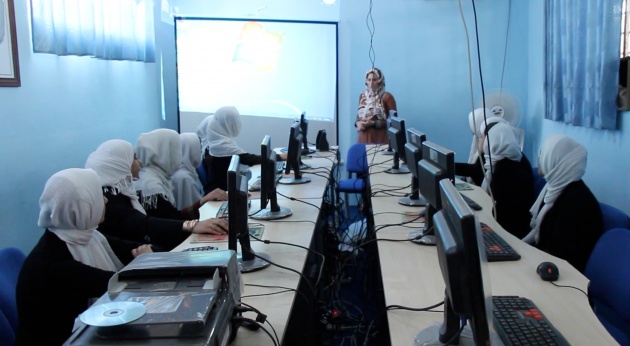 The students of the tenth and eleventh classes had the most activities. The students of the eleventh classes who are totally five classes are the most interested students of the school in blog writing. From these five classes tow of them (Class A and B) are the best bloggers with most interest. They are hardly writing blogs. The most successful students of these classes in blog writing are ( Roya satarzada, Nazanin Tawakol and Sara nikzad)
The students of tenth classes did not show much interest in social media and blog writing, because they are not familiar with them. In their education period this is the first time that they face with computer and social media.