Every country, starting from Afghanistan, has 4 major sectors in which both men and women must co-exist and share responsibilities. The most developed societies and peaceful countries benefit from a balanced relationship and collaboration amongst men and women. These four sectors are:
Economy

Human Rights

Government

Leadership
To witness a healthy development in Afghanistan and other countries in Central and South Asia (Bangladesh, Bhutan, India, Kyrgyzstan, Kazakhstan, Maldives, Nepal, Pakistan, Sri Lanka, Tajikistan, Turkmenistan, and Uzbekistan), it is necessary to support women's growth in the sectors listed above. This requires time and investments. There's one thing that these four sectors have in common. I call it Software, Social and Digital Media Development.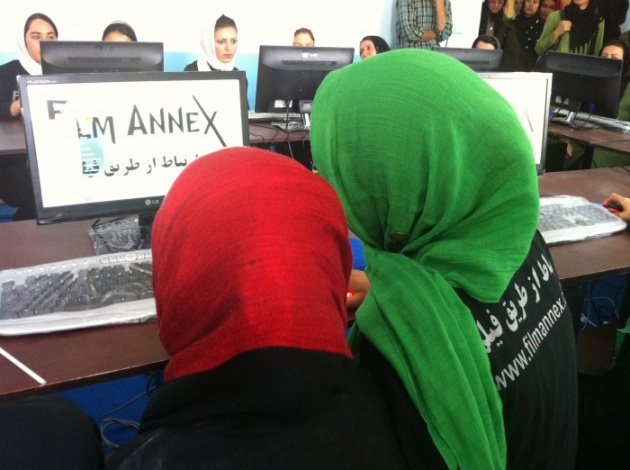 * Photograph courtesy of Angela Shah.

The new economy based on Software, Social Media, Digital Media, Online Advertising, Online video, etc., is a field where women easily gain and maintain financial control with less opposition from and more collaboration with male-dominated businesses. This is similar to how Ariana Huffington established her leadership in the news and media industry, another male-dominated industry, and how Tina Brown is responsible for the merger of Newsweek (old economy) and Daily Beast (new economy).

Film Annex has created Women's Annex and established the Afghan Development Project to achieve the following goals:
Connect 160,000 children to the Internet through 40 INTERNET classrooms in the schools of Herat.

Install Examer and a micro-scholarship system in Afghanistan's schools to reward the best students with mobile payment systems.

Expand the concept to the rest of Central and South Asia; Bangladesh, Bhutan, India, Kyrgyzstan, Kazakhstan, Maldives, Nepal, Pakistan, Sri Lanka, Tajikistan, Turkmenistan, and Uzbekistan.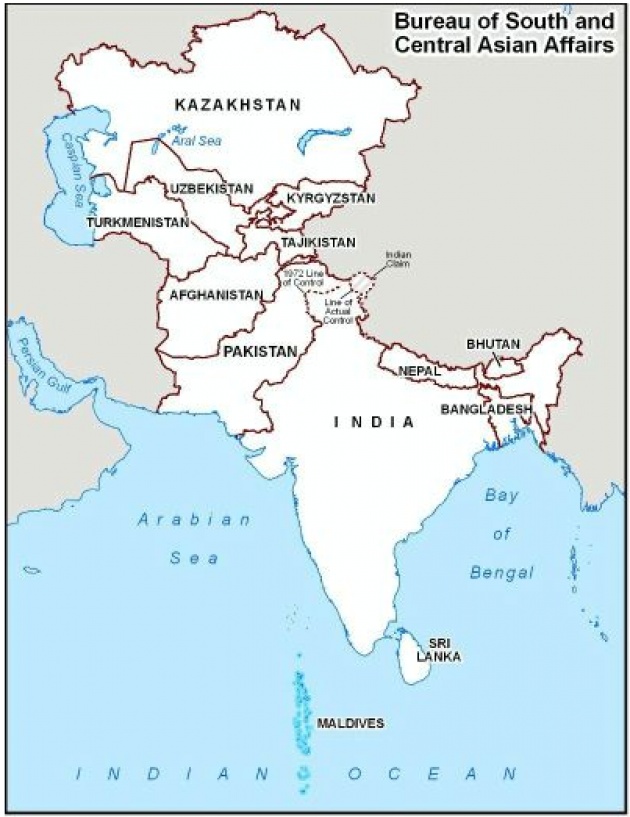 Film Annex has the technology and vision, but we can use the financial and logistic support of other international institutions and private companies to bring our project to a national or an international level, well beyond the borders of the city of Herat.

Here's the concept:
Software is for women

Hardware is for men
Men install computers and build soccer stadiums. Women manage the software, hosting, distribution, and revenues of the digital data. Hosting happens in developed countries, which are safe and have advanced technology. Advertising is the fuel to maintain economic sustainability of a project. Revenues can be kept in developed economies international institutions to maintain financial safety. The more software is installed, the more power is given to women. More data means less corruption. This way, more services are provided to traditional businesses, regardless of which gender is running the business. The outcome is a win-win situation for both male and female businesses.

Here's a scenario: Please watch this video about the training and exhibition game of Esteqlal Kabul Football Team. Who are the people in this video?

Male soccer players
Male coaches and owners
Male fans
Male cinematographers

The video is uploaded onto a female-managed hosting, distribution, and ad-serving software distributed via a female-managed blog and video distribution platform, using female-managed social media strategies. The result is a female-managed advertising and sponsorship revenue system and a female-managed payment system.

More videos and more written content = More Female Management = More Opportunities for Women.

As you can see, the brain and the financial engine of this project is the Afghan female who can work from her home in Afghanistan or any other part of the world. The females manage the keywords to success.

Nobody can beat women in communication skills, social media, and data exchange. Men are more concerned with showing their supremacy than exchanging information and data. In the online business, volumes of data exchange establish power and revenues, while traditional corporate rankings have relative value.

Here are some answers to a few questions:
Why did we form CITADEL of New York?
To give Afghan, Central and South Asian female entrepreneurs the same tools available to business women operating in developed economies, with a transparent and safe banking system,

Safe access to their finances including online log-ins and credit cards,

Revenues in safe, stable and developed economies environment, to off set financial risk in developing countries.
Why did we create the Business Digital Incubator?
To have experts and thought leaders express opinions and pledge support,

Generate revenue with additional video content and online data,

Get major ad networks and technology companies to be involved in building INTERNET classrooms without traveling to Afghanistan, Bangladesh, Bhutan, India, Kyrgyzstan, Kazakhstan, Maldives, Nepal, Pakistan, Sri Lanka, Tajikistan, Turkmenistan, and Uzbekistan.
What is the Examer educational software?
A free online education software designed and developed by Afghan women,

A place where we can monitor the best students and reward them with micro-scholarships paid with mobile payment systems, like the Better than Cash Alliance (suggested by USAid),

A platform to teach social media to Afghan students and get them online,

A starting point for Film Annex to scout the best writers, developers and filmmakers who will be hired by Film Annex and other international companies.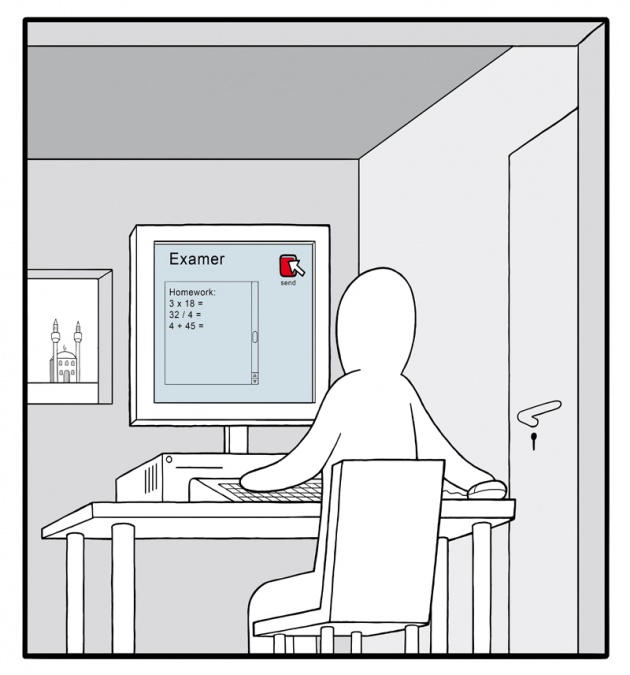 Afghan writers are rewarded based on the same terms and monetary values as in developed countries. Film Annex pays writers based on their Buzz Score. Afghan women have a higher Buzz Score as they spend more time in their homes. So they are consequently more active on social media.
The above allows Afghan women to carry their software developments and digital media services beyond the borders of Afghanistan and service countries in Central-South Asia and other parts of the world, even competing with India.

Female business women and entrepreneurs like Roya Mahboob and Fereshteh Forough are the best business people I have worked with. Their team of female software developers are the first step for USAid and other international organizations to invest in Afghan Women Development and Empowerment.

In the last 5 months, Roya Mahboob and her team connected 5 schools and over 20,000 students to the Internet in Herat. Her team is also registering each student online starting from social media platforms like Facebook and Twitter, creating email addresses, and uploading videos and blogs on platforms like Film Annex (as you know YouTube is blocked).
Roya Mahboob, Elaha Mahboob and Fereshteh Forough conceived the idea for the Examer Education Software platform. With the help of our Italian developers, they are developing the 3rd generation of this software to allow millions of students and teachers from Afghanistan and the rest of the world to have easy access to a free education tool and material.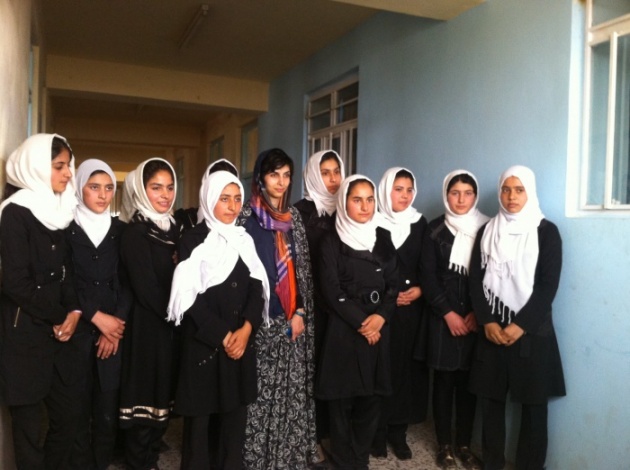 * Photograph courtesy of Angela Shah.
Please meet Roya Mahboob:
Please meet Fereshteh Forough:
Please meet Elaha Mahboob:
*Angela Shah is a freelance journalist based in Dubai. She has written for The New York Times, TIME magazine, Newsweek and Institutional Investor magazine, among other publications. Angela is the author of "In Afghanistan, Roya Mahboob Connects Girls With Computers".